Auto aromatherapy
According to product literature, the Karoma line of auto aromatherapy diffusers provides a variety of mood-enhancing scents that will transform your driving routine into a rejuvenating experience.
The diffusers "" available in four locket styles "" hold one of six different aromatherapy scent cards specially formulated with natural essential oils for stress relief, optimism, mental clarity, revitalization, headache relief, and appetite control.
The Karoma aromatherapy diffuser, which comes with a scent card and vent clip, has a manufacturer's suggested retail price of $15.95. A five-pack of scent card refills is priced at $7.95.
Poo-Pourri
17618 Davenport
Suite 2
Dallas, TX 75252
(972) 818-8200
www.poopourri.com
---
Cooler light
The Cooler Light from Coghlan's Ltd. helps illuminate the contents of a cooler at night or in low-light situations with a focused, smooth beam of light when the cooler is opened.
The single-LED, water-resistant light attaches to the underside of the cooler lid using double-sided adhesive tape. When the lid is lifted, the light automatically comes on and remains on until the lid is closed or after 20 seconds have elapsed. The light is powered by three LR44 1.5-volt button batteries (included).
The Cooler Light has a manufacturer's suggested retail price of $8.99.
Coghlan's Ltd.
121 Irene St.
Winnipeg, MB
Canada R3T 4C7
(877) 264-4526
(204) 284-9550
www.coghlans.com
---
Portable deep cleaner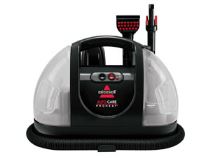 The Auto Care PROheat from Bissell Homecare Inc. is a compact, deep-cleaning device that is designed to be used on carpet, upholstery, stairs, and other small areas inside a motorhome or automobile.
According to product literature, the unit combines the cleaning power of Bissell's formula with powerful suction to lift spills before they set in and to remove stubborn stains and tracked-in dirt. The cleaner includes a built-in heater to warm the water and solution, a 2-in-1 spraying crevice tool, and a Tough Stain Brush for cleaning floor mats and hard-to-reach areas.
The Auto Care PROheat has a manufacturer's suggested retail price of $99.99.
Bissell Homecare Inc.
P.O. Box 3606
Grand Rapids, MI 49501
(800) 237-7691
www.bissell.com
---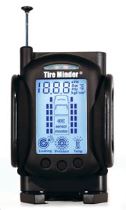 Tire pressure monitoring system
The TireMinder Wireless TMG400C-4 from Minder Research Inc. is designed to continuously monitor RV tire pressure and temperature and offers both visual and audible warnings.
The system can monitor up to 22 wheels using transmitters (four are included with the system) that screw onto the tires' valve stems and send readings to the monitor inside the motorhome. The user-programmable system has a pressure range of 0 to 145 psi and reportedly is accurate to within 2.7 percent. The transmitters are powered by replaceable lithium batteries.
The TMG400C-4 comes with a heavy-duty, multi-angle monitor mounting bracket, a 12/24-volt-DC charger, extra lithium batteries, and antitheft locks. The system has a manufacturer's suggested retail price of $299. Extra transmitters are sold separately.
Minder Research Inc.
3000 S.E. Waaler St.
Stuart, FL 34997
(772) 463-6522
www.minderresearch.com
---
Solar oven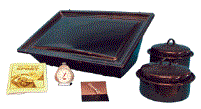 The Sport solar oven from the Solar Oven Society makes it possible for outdoor enthusiasts to cook many of their favorite foods using only the heat from the sun.
The 10-pound oven is designed to maintain steady, moderate (210 to 260 degrees Fahrenheit) cooking temperatures that are ideal to bake and cook food, but not burn it. The oven, which measures 12 1/4 inches high, 27 1/4 inches long, and 17 inches deep, comes with two 3.4-quart pots with lids, a thermometer, an instruction manual with recipes, and a water pasteurization indicator. Optional reflectors are available.
The Sport has a manufacturer's suggested retail price of $135, plus $33 shipping. The sale of each oven helps support the distribution of the Sport in developing countries where wood for cooking is scarce.
Solar Oven Society
3225 E. Hennepin Ave.
Suite 200
Minneapolis, MN 55413-2942
(612) 623-4700
www.solarovens.org
---
Portable Wi-Fi hot spot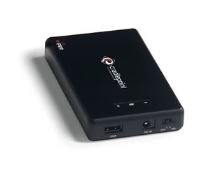 The PHS300 Personal Wi-Fi Hotspot from Cradlepoint Inc. is a battery-operated router that makes it possible for travelers to create a powerful Wi-Fi network wherever there is cellular coverage.
The small device connects with any USB cellular modem or cell phone that supports data tethering to create a hot spot that can support up to 16 Internet users simultaneously. The device is powered by a rechargeable lithium-ion battery and comes with an AC adapter for charging.
The PHS300 has a manufacturer's suggested retail price of $179.99.
Cradlepoint Inc.
1199 Shoreline Lane
Suite 301
Boise, ID 83702
(208) 424-5054
www.cradlepoint.com
---
Personal information storage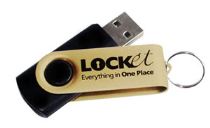 According to product literature from TechnoRV, the Locket is a "personal USB safety deposit box" for storing important information.
The flash drive and integrated software program make it possible for users to organize, retrieve, and safeguard their medical, financial, and personal information and documents in one place without the need for Internet access. Locket can help people as they organize their financial affairs and as a disaster recovery tool. All of the information is securely stored in the 2-gigabyte drive with high-grade encryption, rendering it useless without the password.
The Locket has a manufacturer's suggested retail price of $49.95.
TechnoRV
14525 S.W. Millikan
Suite 56226
Beaverton, OR 97005
(866) 324-7915
(503) 336-1478
www.technorv.com
---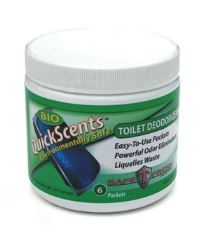 Holding tank chemical
According to product literature from Satellite Industries, Safe-T-Fresh Bio-QuickScents is a natural holding tank chemical that neutralizes odor and dissolves waste in the tank, pipes, and on the holding tank walls.
Each Bio-QuickScents sachet contains bacteria and enzymes that feed on the same nutrients as odor-causing bacteria, thereby blocking it from multiplying. Each premeasured packet (combined with 5 gallons of water) will fight odors for seven days or longer.
A six-packet canister of Bio-QuickScents has a manufacturer's suggested retail price of $12.
Satellite Industries
2530 Xenium Lane N.
Plymouth, MN 55441
(877) 764-7297
www.safetfresh.net
---
Fogged window cleaning manual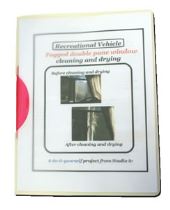 The Recreational Vehicle Fogged Double Pane Window Cleaning And Drying manual from Studio iv shows individuals how to clean the insides of double-pane windows that have become clouded due to seal failure.
The 14-page manual provides step-by-step instructions, illustrations, cautions, and a list of items needed to wash and dry the insides of these windows. Fixed and sliding windows in which there is access to the end pieces do not need to be removed for cleaning.
The manual comes with six insertion tubes, a metal stylus, and tubing size samples. It has a suggested retail price of $32 plus $3.50 f0r shipping and handling. FMCA members can receive a $5 discount by clicking the "72939 Use Only" button on the online order site, or by sending a check for $30.50 to the company's address.
Studio iv
P.O. Box 941
Green Cove Springs, FL 32043
www.foggeddoublepanewindow.com
{loadpositionEndBlurbProducts}