2017 Class Inducted Into RV/MH Hall Of Fame
The 10 members of the Class of 2017 were inducted August 7, 2017, into the RV/MH Hall of Fame in Elkhart, Indiana. During the event, Al Hesselbart received the RV/MH Heritage Foundation's Spirit Award.
The Spirit Award honors the person "who has demonstrated his or her desire and dedication to further the legacy of our great heritage," according to a press release from the RV/MH Hall of Fame. Mr. Hesselbart, an RV historian, librarian, lecturer, and author, worked for the RV/MH Hall of Fame and Museum for 20 years.
Inductees from the RV industry are Walter Bennett, vice president of Thor Industries, an FMCA commercial member; David Gorin, president of David Gorin Associates LLC and former longtime executive with the National Association of RV Parks and Campgrounds; Edwin Baier, retired president of Evergreen RV Supply; Woody Paylor, retired founder of Woody's RV World; and Martin "Marty" Shea, president/owner of Madison RV Supercenter Inc.
Nexus RV Begins Selling Through Dealers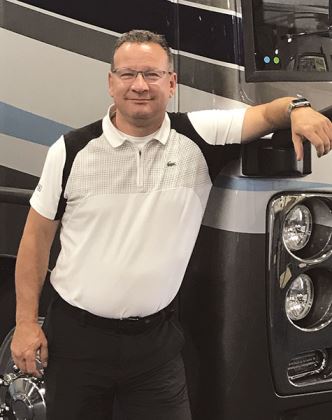 NeXus RV, an Elkhart, Indiana-based manufacturer of Type A, B, and C motorhomes, in September began selling through a traditional RV dealership network. Since its founding by Claude Donati and Dave Middleton in 2010, NeXus RV had sold its products through a factory-direct model, but company-owned dealerships were expected to close in August, ending direct sales to the public.
Mr. Donati said that because the RV market has consolidated, "we believe the time is right to give dealerships an alternative product that has been proven in the market." Mr. Middleton, the company president, said NeXus RV eventually expects to have 40 to 50 dealerships selling its products. NeXus has several production facilities on the north side of Elkhart. It will display its products at a showroom at 3400 Reedy Drive.
NeXus RV's new dealership network is being overseen by RV industry veteran Steve Jacobs, who has been named vice president of sales.
NeXus RV also announced the purchase of a 27,000-square-foot facility in Elkhart for predelivery inspection and camping simulation. Before delivery to dealers, every NeXus RV goes through a camping simulation, which takes about four hours.
For more information about NeXus RV, visit nexusrv.com or call (574) 970-0848.
Upsurge Continues In RV Shipments
Motorhome shipments in July totaled 3,940 vehicles, an increase of 10.5 percent compared to the same month a year ago, according to a survey of manufacturers by Recreation Vehicle Industry Association (RVIA). For the first sevenmonths of 2017, motorhome shipments reached 36,726 units, up 13.6 percent from the same period last year.
Those numbers helped fuel growth in the overall RV market. RV wholesale shipments totaled 32,936 in July 2017. It was the best July shipment total in 40 years, and it marked an increase of 16.2 percent over the 28,350 units shipped in July 2016.
RV wholesale shipments climbed to 289,336 units through the first seven months of 2017. That's an increase of 13.6 percent over the 254,636 units shipped during the same period in 2016.
Eclipse Was Bright Spot For KOA Parks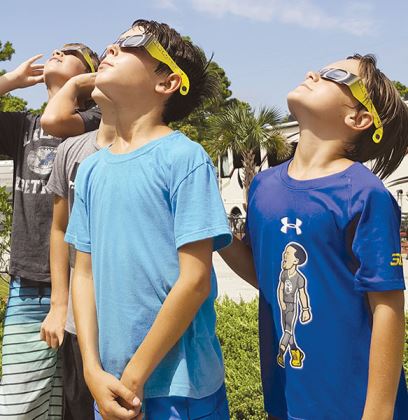 This is beyond a shadow of a doubt: A total solar eclipse can be a big boost for campgrounds. The 27 Kampgrounds of America locations that were in the path of totality for the August 21, 2017, solar eclipse saw business increases of nearly 140 percent over the same period in 2016, KOA officials announced. The campgrounds were located in places ranging from the Oregon coast to the shore of the Atlantic Ocean in South Carolina.
"We could have filled this park 20 times over, and I'm not exaggerating," said Kathryn Allen, who owns the Sweetwater/I-75/Exit 62 Tennessee KOA with her husband, Tim. Guests at the 78-site campground were ushered to an empty field to enjoy the spectacle.
Some large KOA campgrounds along the eclipse path saw reservations triple over normal numbers. The Cherokee/Great Smokies KOA in North Carolina had 997 nights camped during eclipse weekend, up 245 percent from the same weekend in 2016.