App File
Hiking Trails
What you need to know to help you keep on trekkin'.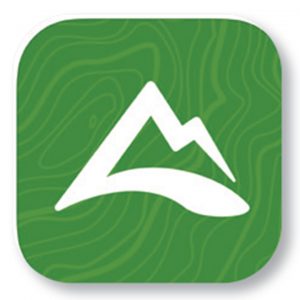 AllTrails: Users can search a database of more than 100,000 hiking, biking, backpacking, and running trails around the world using filters such as length, rating, difficulty, and elevation gain, plus whether trails are dog- and/or kid-friendly. The app provides detailed driving directions to trailheads. Users can rate trails, write reviews, upload photos, and keep track of favorite trails. Free for iOS and Android. Paid versions are ad-free and offer additional features. www.alltrails.com.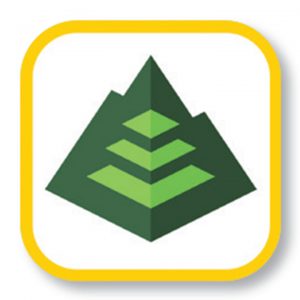 Gaia GPS: What started as a backpacking app is now also used by day hikers, hunters, mountain bikers, backcountry skiers, and campers. By tapping the "discover" button, users can find nearby hikes, which are categorized by difficulty, distance, and ascent in feet. Free for iOS and Android. Paid versions offer additional features, including downloads of topographic and satellite maps for offline use. www.gaiagps.com.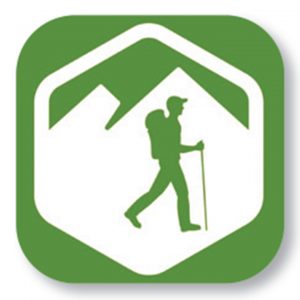 Hiking Project: From outdoor recreation retailer REI, the app suggests hikes near your current location or in an area you search for. Filters allow users to search trails according to difficulty (easy, intermediate, difficult, or extremely difficult), distance, elevation gain, dog friendly, and more. GPS shows your location on a trail. Downloaded trails can be viewed offline. Free for iOS and Android. www.hikingproject.com.
---
Travel
National Baseball Hall Of Fame Pitches A New Exhibit
Lovers of history, Americana, and, of course, baseball, will want to add a pilgrimage to Cooperstown, New York, to their itinerary this year. At press time, an exhibit at the National Baseball Hall of Fame featuring nine amazing artifacts from each of the 30 teams in Major League Baseball was scheduled to be available through December 2020.
"Starting Nine: The Must-See Artifacts from Your Team," a personalized way to explore the museum's vast collection, lets fans look for their team's nine one-of-a-kind treasures. Among the amazing Yankees stuff is a silver crown-shaped trophy that fans presented to Babe Ruth after the 1921 World Series. For Atlanta Braves fans, the uniform Hank Aaron wore when he hit his 715th home run and bested Babe's record is of special value. Pittsburgh Pirates fans will be wowed by an original Honus Wagner baseball card, and Cincinnati Reds followers will appreciate a signed batting helmet worn by Ken Griffey Jr. The "Starting Nine" experience was scheduled to open in late March.
The National Baseball Hall of Fame also houses outstanding permanent exhibits, which reveal the overall story of "America's Pastime." Enter this hall and you'll walk the baseball timeline, which starts in the 19th century and marks some of the most memorable moments. Stop along the way to focus on team and sport records, explore ballparks, examine baseball in the movies, and revel in moments of post-season play. In all, the National Baseball Hall of Fame has 50,000 square feet of exhibit space. The complex also includes a research facility, a bookstore, a souvenir store, and a plaque hall.
Details
National Baseball Hall of Fame And Museum
25 Main St.
Cooperstown, NY 13326
(888) 425-5633
(607) 547-7200
www.baseballhall.org
---
Campground Spotlight
Zion River Resort RV Park
Zion River Resort RV Park in Virgin, Utah, has a unique location. It's close to some of the most popular national parks in the American West, particularly Zion National Park. Travel some more, and you can make a tour that also includes Bryce Canyon, Capitol Reef, Arches, and Canyonlands national parks, and the Grand Canyon also, if you have the time.
The combination is a nearly irresistible draw, and not just to North American RVers. Europeans have popularized a pathway that involves landing at the airport in Las Vegas, Nevada; renting an RV; and motoring straight up Interstate 15 for about 140 miles to Zion River Resort RV Park.
Along the way, if not before, these adventurers may realize they're handling a 30-foot vehicle for the first time. They don't know how to park it correctly, fill it with fuel, or even open the awning. Zion River Resort's general manager Mason Walters explained, "They get a five-minute tutorial at the rental location and then are expected to remember how to hook up and empty the black water."
But renters and new RV owners need not fear. Ms. Walters said, "We here are very used to that." It turns out that the RV park owners make sure the needs of novice RVers are taken care of. The staff is "trained to help first-timers. They know how to help in situations," Ms. Walters said. The camp hosts are responsible for happy sighs of relief on a regular basis. Phew! Zion River Resort also offers many other perks, with 123 RV sites and an events calendar packed with kids' activities in summer, and gatherings for grown-ups (such as theme dinners) at other times. Check this park's availability the next time you plan a national parks tour.
Details
Zion River Resort RV Park & Campground, C8908
551 E. State Route 9
Virgin, UT 84779
(800) 838-8594
(888) 822-8594
www.zionriverresort.com
---
Travel
Explore places near and far . . . virtually.
Travel By Technology
In the changing times wrought by the COVID-19 health crisis, armchair travel takes on new meaning. Students of all ages have engaged in remote learning. And RVers accustomed to exploring new places in person can still tour them from their mobile or stationary homes via virtual travel.
Take U.S. national parks, for example. From Acadia to Zion, many of these treasures treat visitors to picturesque woods, caves, canyons, and more. At press time, as the list of temporarily closed National Park Service properties continues to grow, this is a great option. Visit www.nps.gov and scout out the possibilities. The hundreds of sites include Yellowstone National Park, Gettysburg National Military Park, and even the Statue of Liberty.
Zoos also have opened their virtual doors, including the Cincinnati Zoo & Botanical Garden. Cincinnatians harbor a particular fondness for Fiona the hippo, who was born prematurely at the zoo in 2017. Her battle to survive and her spunky personality turned her into an internet sensation. View Fiona in action, and other zoo residents, by checking out virtual opportunities at www.cincinnatizoo.org.
Museums galore are open for remote business. Technological travelers in Paris can peruse famous pieces at The Louvre, the world's largest art museum. NASA offers free online tours of Langley Research Center in Virginia. And the Smithsonian National Museum of Natural History in Washington, D.C., presents room-by-room tours.
For those who may bemoan a canceled theme park trip with the kids and grandkids, do not fear: Walt Disney World, LEGOLAND Florida Resort, and SeaWorld Orlando all treat visitors to virtual experiences.
This is just the beginning. Search online; type in a destination and the words "virtual tour." Then see what comes up. Happy travels!