Corrections
Towing Guide
The "2021 Towing Lineup" article in the January 2021 issue incorrectly lists the four-wheel-drive Chevrolet Equinox as being towable four wheels down rather than the front-wheel-drive model. The Equinox is not available in a four-wheel-drive version.
RV Marketplace
Apparently not everything is as easy as ABC! The RV Marketplace listing in the January 2021 issue has some states out of order in the Campgrounds, RV Dealers, and RV Repair Service sections. This sorting error went undetected. A revised version appears at FMCA.com.
In addition, Cabin Diesel Services & RV Park is missing from the Campgrounds section. The following information should have appeared: Cabin Diesel Services & RV Park, 32046 S. Highway 69, Big Cabin, OK 74332; (877) 222-4601, (918) 783-5159; $30 per night, $27 per night for FMCA members. Amenities: open year-round, 30-amp and 50-amp electric available, sewage hookups, free wireless internet, RV service and repairs, pull-through sites available, FMCA discount.
Chapter Directory
The incorrect states/provinces were listed for the Midwest Area on page 136 of the January issue. The correct Midwest Area states/provinces are Illinois, Iowa, Minnesota, Nebraska, North Dakota, South Dakota, Wisconsin, Manitoba, Nunavut, and Saskatchewan.
Family RVing regrets these errors.
---
Antique Auto Chapter, Anyone?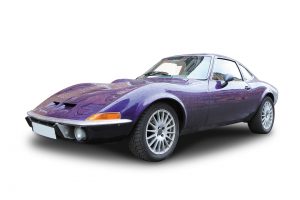 It was an interesting read about the Studebaker National Museum in the December 2020 issue of Family RVing magazine, starting on page 44. I have been trying to form a new FMCA chapter with members of the Antique Automobile Club of America (AACA). Members of AACA chapters will testify to the many benefits you receive by being chapter members, especially members who have a love for old cars. You do not even have to own an antique car to be an AACA member. I think this could be an exciting and fun FMCA and AACA chapter. I can be reached at [email protected] for further discussions and maybe a gathering at FMCA's Perry convention in March 2021.
— John McPherson, F88818
INTO Area Vice President
Yorktown, Virginia
---
Grateful To Dealership
We picked up our new-to-us 2019 Winnebago Intent motorhome late one afternoon in November, and in less than 24 hours, we had packed up our minimally assembled piles and were off to Florida. We had another motorhome that was fully stocked with necessities and awaiting the transfer of contents there. Having been 10-year owners of another used RV, we believed we could learn and adjust to most anything as we traveled south. We had no idea.
An aging house battery gave us only dim lights when we stopped for the night, and the propane alarm kept beeping periodically. Two ejected refrigerator shelves full of food (our refrigerator bars were awaiting us in Florida) led us to discover a missing safety latch needed for travel. We solved that with some rope. Inconveniences such as these can be anticipated when you buy an "as is" vehicle.
Our biggest challenge came at the Georgia welcome center when we could not open the door of the motorhome to exit the vehicle. My husband used the bunk ladder to climb out the passenger window; he planned to remove the outside door latch screws and take off the entire assembly. It wouldn't budge, so he climbed back in. We contacted National Indoor RV Centers (www.nirvc.com; 770-979-4051) in Lawrenceville, Georgia, and talked with Hyun Woo Cho, their director of training. He said they could check out our problem if we got there before closing time at 3:00 that afternoon, a Saturday.
We arrived and received immediate help from Mr. Cho, as well as Joey, who climbed up the ladder and worked from the inside while Mike worked from the outside. It turned out a latch bolt had broken inside, and it took a lot of manipulating to remove the latch system. The dealership did not have the latch in stock, but they were able to jury-rig the existing one to allow us to use one of the two locks, and we were on our way.
We cannot thank this dealership enough. Their willingness to be of immediate help late on a Saturday afternoon, and then their success in doing so, put them tops in our book. We hope to see more National Indoor RV Centers pop up around the United States. Their interest and concern in helping customers is commendable.
— Ann McMinn, F412708
Farmington Hills, Michigan
---
Lamb A Must For Shepherd's Pie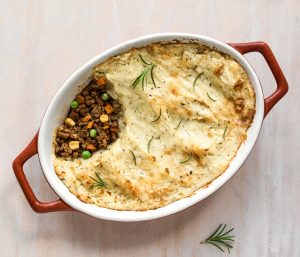 In the "Cooking On The Go" column in the January 2021 issue (page 82), there appears a recipe labeled "Shepherd's Pie." It is not shepherd's pie. Shepherd's pie is made with lamb (or mutton) only. This style of mashed-potato-topped pie made with any other type of meat – beef, in this case – is cottage pie. (What do shepherds do? They herd sheep, not cows, pigs, or any other animals.)
Thus, while shepherd's pie is technically a type of cottage pie, it is a specific dish on its own, just as an orange is a type of fruit, but any other fruit is not an orange.
I do admit to being a bit passionate about this — and a few other culinary misappropriations. When I go to a restaurant and see shepherd's pie on the menu, I expect to be served something containing lamb, and I am not shy to point out such errors. A few of them have even taken notice!
— John Richards, F365753
West Richland, Washington
---
We want to hear from you! Family RVing welcomes comments about articles published in the magazine or topics of interest to RV owners. And with bad news permeating our world of late, we'd also love to hear your good news. Gestures of kindness you've experienced or witnessed. An opportunity you had to do something for someone else that you'd like to share, in hopes of inspiring others to do something similar. Or just observations you have made during this unusual time. We'd love to hear your stories.
Email all letters for this column to [email protected] or mail to Readers Write, FMCA, 8291 Clough Pike, Cincinnati, OH 45244. Please include your name, city, and state/province. Letters may be edited for space or clarity.