Volunteering
Paws For Love
When COVID-19 shut down the volunteer work that Sean and Christina Conlon and their therapy dog, Nash, had been doing in schools, police stations, and fire departments in Nashville, Tennessee, they decided to take their efforts on the road. They sold 90 percent of their things, bought an RV, and hit the road to volunteer. They are now traveling the United States with the goal of inspiring and encouraging others to live a life of purpose, while spreading some serious joy with Nash's help!
Nash is a 3-year-old English cream golden retriever who is full of personality and loves everyone he meets. The couple says he was meant to do this type of work. And they believe the need for therapy dogs and the joy they bring has never been greater. In their effort to help, they travel the country, volunteering with Nash in the cities they visit, and create inspirational content for their social media channels (what they call "Digital Therapy"). After the Conlons departed Nashville in November 2020, they headed to Iowa to spend Thanksgiving with family and while there, they had their RV, a Grand Design Reflection travel trailer, wrapped to display the name they have chosen for their tour — Paws For Love.
Sean and Christina had originally planned to travel for a year, but after passing through 25 states (officially visiting 22), they say they are just getting started. In a release from Lippert, one of their tour sponsors, the couple said: "You learn very quickly that a year just isn't enough to see the whole country, and it's true! Nash has so many more friends to meet! We are absolutely hooked on the RV lifestyle."
They went on to say, "If RVing and the tour have taught us anything this year, it's to savor the small things and remember that even the smallest gestures can mean the world to someone. It sounds cliché, but it's so important to remember that we never know what someone is facing in their personal life. Showing up is what matters. Talk to the person next to you. Invest in a conversation with them. It doesn't have to be perfect to make an impact. Every day we look at Nash, we see the beauty in simplicity. He doesn't care who we are, how much money we make, or what we wear. All he cares about is the love we give him (and the food of course; let's not kid ourselves!)."
The Conlons are also excited to share that they will be welcoming a puppy into their home on wheels this upcoming January. Be sure to follow along with their journey on YouTube (youtube.com/c/pawsforlove), Instagram (instagram.com/pawsforlove), and Facebook (facebook.com/pawsforlovetour).
---
App File
Well-Being
Camping is a great way to relax, but with today's stresses, it may not be enough. Take a deep breath and check out these apps.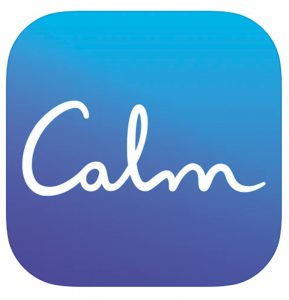 Calm: Each time you sign in, you're greeted by relaxing nature sounds and a voice reminding you to take a deep breath. From there, it's wherever you want to go. The app offers hundreds of meditations based on what you want to achieve — lowering anxiety or stress, improving self-care, boosting self-esteem. There's a 10-minute daily meditation of breathing and awareness exercises, and sleep stories read by people with buttery voices to help you doze off quickly. The app also has music to help you focus, stretching lessons, and "master classes" on a range of subjects. After a seven-day free trial, a $69.99 annual fee provides access to all the content. Available for Android and iOS devices. www.calm.com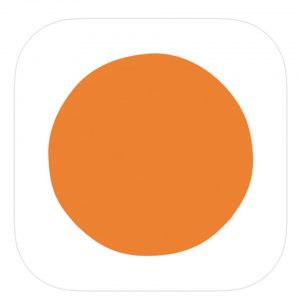 Headspace: A former Buddhist monk and mindfulness expert is the voice behind Headspace, which begins with "Wind Down" meditations for early evening; followed by "Sleepcast" stories to help you doze off; and then "The Wake Up," a series of bite-sized stories and videos to get you going in the morning. For those moments of panic in the middle of the night, "SOS" sessions ease the emergency and get you back to sleep. Headspace also lets you track your mood and progress. After a free trial, access requires a $12.99 monthly fee or a $69.99 annual fee. Available for Android and iOS devices. www.headspace.com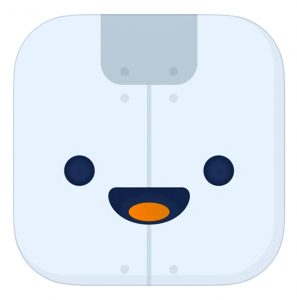 Reflectly: Reflectly takes a different approach to self-care. It's an interactive journal driven by artificial intelligence that helps you structure and reflect on your daily thoughts and challenges. Reflecting and journaling — or, to put it another way, venting your frustrations — is like a written chill pill. The app then uses positive psychology, mindfulness, and cognitive behavioral therapy to help reduce your stress and increase your happiness. It offers personalized morning motivations and affirmations, as well as personalized prompts that help you keep journaling and reflecting. After a seven-day free trial, the app costs $47.99 a year. Available for Android and iOS devices. https://reflectly.app