Winnebago Industries' Bob Olson Retires; Randy Potts Promoted
Winnebago Industries Inc. announced the retirement of Bob Olson from the position of chairman of the board effective February 24, 2012. Randy Potts, 53, will assume this role in addition to his current positions of chief executive officer and president, in accordance with the company's succession plans.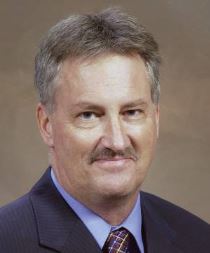 A 28-year veteran of Winnebago Industries, Mr. Potts joined Winnebago Industries in 1983 as a senior tool designer. He has served in various engineering and management positions since that time. In January 2011, he was elected to the position of president and became chief executive officer in June 2011. Mr. Potts also has served as vice president of manufacturing, and senior vice president of strategic planning; in the latter role, he was responsible for new business development for the company. Mr. Potts is a graduate of Hawkeye Institute of Technology in Waterloo, Iowa.
Mr. Olson, 60, is a 43-year veteran of Winnebago Industries. Although relinquishing his role as chairman of the board, he will remain a member of the board of directors. Mr. Olson also will continue to serve in his role on the executive committee of the Recreation Vehicle Industry Association and as cochairman of the Go RVing Coalition.
---
National Park Service Funds Trail Projects
Soon it will be easier to take a walk in some of the United States' national parks ,thanks to nearly $1 million in trail grants that will be provided this year by the National Park Service.
The 2012 Connect Trails to Parks Awards will provide a total of $934,000 to 14 projects where national historic and scenic trails intersect with national parks and other federal facilities. The projects will restore or improve existing trails and trailhead connections, provide better wayside and interpretive services, encourage innovative educational services, support bridge and trailhead designs, and provide planning services for important trail gateways.
"We really want people to get up, get out, and enjoy the outdoors," said National Park Service director Jonathan B. Jarvis. "It is vital for physical and mental well-being. These trail projects will provide additional places to recreate and improve access to existing parks and other green spaces."
In addition to operating 397 parks across the United States and its territories, the National Park Service plays a vital role in overseeing the 52,000-mile National Trails System. The trails system dates from 1968 legislation that created the Appalachian and Pacific Crest national scenic trails. Today the National Trails System includes 11 national scenic trails, 19 national historic trails, and approximately 1,150 national recreation trails.
The Connect Trails to Parks program is designed to increase awareness, appreciation, and use of the nation's federally designated system of trails. The years from 2008 to 2018 have been declared "A Decade for the National Trails" in anticipation of the trails system's 50th anniversary in 2018. Many of these projects will help specific trails and their related federal facilities to achieve goals associated with this commemorative decade. At the same time, the National Park Service, as an agency, is preparing to celebrate its 100th anniversary in August 2016.
---
Fleetwood RV Reveals Power Bridge Ii Chassis
Fleetwood RV Inc. unveiled its second generation of Type A diesel chassis, the Power Bridge II, during the Recreation Vehicle Industry Association's National RV Trade Show in Louisville, Kentucky, November 29 through December 1, 2011.
Designed for exceptional strength, durability, and safety, the Power Bridge II chassis is built on a foundation derived from the collaborative efforts of Fleetwood RV's product development and engineering teams along with its parent company, Allied Specialty Vehicles. They then partnered their design efforts with modular chassis components from Freightliner Custom Chassis Corporation to offer one of the best chassis warranties available.
The Power Bridge II includes existing chassis features such as a single-point service center, which provides a central area to check and monitor fluids. Huck bolts are used throughout, which provide a permanent, vibration-proof lock to combat high stress and maintain tension. The pass-through storage area has been increased in size by 3 percent. The new chassis also features a military-grade e-coat paint process, said to present a more durable finish and ultimate corrosion resistance.
Fleetwood RV plans to begin incorporating the Power Bridge II chassis in all of its new Type A diesel motorhome lines. For more information about Fleetwood RV products, call (800) 322-8216 or visit www.fleetwoodrv.com.