Great music and fun activities are in store for those attending FMCA's 87th Family Reunion and Motorhome Showcase in Indianapolis this summer.
By Doug Uhlenbrock, Associate Editor
Smack dab in the middle of Indiana is Indianapolis, capital of the Hoosier State and host city for FMCA's 87th Family Reunion & Motorhome Showcase, which will be held August 27 through 30, 2012, at the Indiana State Fairgrounds. While the city shares its name and gained much of its early notoriety thanks to the Indianapolis 500 that is raced on the west side of town each May, there is much more to "Indy" than fast cars. The downtown has become a hub for myriad sports and cultural activities, along with a fantastic array of shops, restaurants, and nightspots.
Fortunately, the location of the "Formula For Fun" Family Reunion is just a few miles north of the downtown area, so attendees will have opportunities before, during, and after the event to sample all that this thriving city has to offer. However, attendees won't want to wander too far from the fairgrounds, as FMCA has arranged a fantastic lineup of entertainment and activities to keep everyone energized both during the days and in the evenings.
The fun begins on Saturday, August 25, as "Card Bingo" will take place from 7:00 p.m. to 9:00 p.m. Get together with friends and meet new FMCA members while playing card bingo — with a few twists thrown in — and the chance to win some great prizes.
The fun continues on Sunday, August 26, with FMCA's "Formula For Fun" Golf Outing at the Sycamore Course of Eagle Creek Golf Club, sponsored by ACC Warranty Group, C11761. Check-in at the course begins at noon with a shotgun start at 1:00 p.m. This Pete Dye-designed course was the site of the 1982 USGA Public Links Championship and is a blend of hilly terrain, tree-lined fairways, and water holes with a traditional links-style flavor. The event is limited to 144 players, and four-person teams will be chosen based on handicaps. Participants will enjoy driving range privileges; prizes for overall and hole winners; appetizers/dinner at the awards presentation; unlimited beverages on the course and at the awards presentation; and staged carts for easy bag loading. The cost is $50 per player. Registrations can be made by calling FMCA's national office at (800) 543-3622 or (513) 474-3622.
On Sunday evening, attendees can settle back for Movie Night, as FMCA presents Hoosiers at the Pioneer Our Land Pavilion beginning at 7:00 p.m., courtesy of Fleetwood RV Inc., C985, an FMCA One Star sponsor. This classic sports movie, starring Gene Hackman, Barbara Hershey, and Oscar-nominated Dennis Hopper, was inspired and loosely based on the true story of the Milan Indians, a small-town Indiana school that won the 1954 state high school basketball championship. Complimentary popcorn and other treats will be available during the movie.
The Family Reunion officially kicks off on Monday, August 27, and what better way to get the festivities started than a rousing musical performance by FMCA's very own Frustrated Maestros beginning at 10:00 a.m. at the daytime entertainment stage in the West Pavilion. This eclectic ensemble is composed of members from the various Frustrated Maestros chapters and has been a favorite at Family Reunions and conventions since the first Frustrated Maestros chapter was formed in 1981.
Beginning at 5:00 p.m. Monday, the gates to the outdoor exhibit area will open for the traditional Motorhome Preview, which will continue until 8:30 p.m. Come and get an early look at the newest motorhome models on display and enjoy the festive atmosphere as company representatives answer questions and point out some of the fabulous features found in these homes on wheels. Manufacturers will accentuate their exhibits with lights, decorations, music, giveaways, and more. Adding to the upbeat mood in the coach display area will be music from Dixieland Jazz, an offshoot of the Frustrated Maestros.
Beginning Tuesday and continuing through the remainder of the Family Reunion, Morning Coffee Hour will commence at the West Pavilion from 7:00 a.m. to 9:00 a.m. Begin your mornings with coffee, hot chocolate, and doughnuts, courtesy of Roadmaster Inc., C2952, an FMCA Five Star sponsor. Pick up a copy of the Indianapolis Star, while supplies last, and also the "Formula For Fun" daily newsletter, sponsored by Alliance Coach, C11904, an FMCA Five Star sponsor. The Frustrated Maestros will provide entertainment from 7:30 a.m. to 9:00 a.m. each of these days, and they also will perform on Tuesday and Thursday afternoons beginning at 2:00 p.m.
That night head over to Exposition Hall for Square, Round, and Line Dancing with Jack Ingle, sponsored by Twin Peaks RV Insurance, C7669, an FMCA One Star sponsor, beginning at 6:00 p.m. Jack has been a square-dance caller for more than 20 years and also has taught this fun dance. Everyone from first-time do-si-doers to advanced dancers can participate in this upbeat activity.
At 12:30 p.m. on Wednesday, Bob's Cats, a select group of Frustrated Maestros, will entertain the crowd lining up for the Ice Cream Social, which commences at 1:00 p.m. at the West Pavilion. Enjoy a tasty cool treat with friends during this traditional FMCA gathering, courtesy of Miller Insurance Agency, C3045, an FMCA Two Star sponsor.
On Thursday, August 30, the Ladies' Social, sponsored by Kiley Mold, C7252, an FMCA One Star sponsor, will take place in the Farm Bureau Building beginning at 3:00 p.m. Get together with old friends and make new acquaintances while enjoying refreshments during this fun-filled gathering.
Evening Entertainment
While the daytime hours will offer plenty to see and do, FMCA also has arranged for two terrific nights of evening entertainment to keep the fun going even after the sun sets. All evening entertainment performances will take place at Pepsi Coliseum.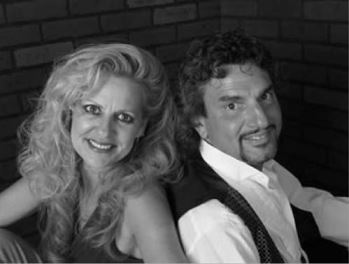 Taking the stage on Wednesday at 8:00 p.m. will be Ron and Kay Rivoli, who will present their ever-popular "Rivoli Revue" for the Family Reunion crowd, courtesy of Adventure Caravans, C6954, an FMCA Five Star sponsor.
This singing/songwriting duo performs a unique style of music they call "Amerimobilly," which includes music about America and our love of the roads and the places, people, and things they lead to. For FMCA members, these songs have an even greater meaning, as they often relate directly to the traveling lifestyle motorhomers lead. The songs also reflect the couple's love of God, family, and country.
The Rivolis have been regular performers at FMCA events as well as other gatherings, and have performed venues with stars such as Tony Orlando, The Beach Boys, America, Lee Greenwood, The Spinners, and more. Energetic, funny, and charismatic, the Rivolis will have the audience laughing and singing along.
Prior to evening entertainment on Thursday, FMCA Tour Connection powered by Fantasy RV Tours, C5644, an FMCA Super Star sponsor, will award one lucky Family Reunion attendee a 13-day caravan for two to the cities of Nashville and Memphis, Tennessee, and Branson, Missouri. The caravan, which will take place May 8 through 20, 2013, begins in Music City — Nashville — where attendees will move to the beat of music every day from city tours to showboats to the Grand Ole Opry. The next destination is Memphis, synonymous with Elvis, the Blues, and barbecue. The final stop will take the group west across the mighty Mississippi River to Branson to enjoy premier musical shows and attractions where a good time will be had by all. The caravan prize is valued at $4,395 and everyone who is registered for the Family Reunion will be entered in the drawing.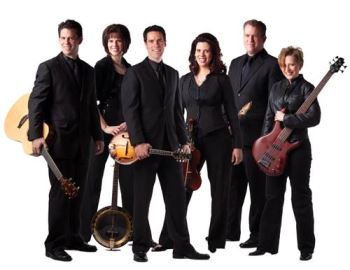 The final night of entertainment will feature The Duttons, 2007 finalists on NBC's "America's Got Talent" show, beginning at 8:00 p.m., thanks to FMCA Tour Connection Powered by Fantasy RV Tours. This musical family who now calls Branson, Missouri, home, has delighted audiences for years with an energetic variety show that features parents Dean and Sheila Dutton and their children.
The Duttons' performance showcases the talents of the family members who all play instruments, sing, and dance during the show, which incorporates musical styles ranging from bluegrass to classical. Their repertoire also includes country and pop, with influences ranging from the Eagles and James Taylor to Ricky Skaggs and Rascal Flatts. In addition, the family has garnered recognition in both national fiddling contests and classical violin competitions.
The Duttons own and operate the Dutton Family Theater in Branson, where they perform throughout the year, as well as the Dutton Inn, just behind the theater. The family recently opened a new theater in Mesa, Arizona, where they perform from December through March. You won't want to miss these talented and versatile performers as they present a dynamic, entertaining show.
So, make sure to keep your schedule free most evenings and at different times during the daytime hours to enjoy the varied activities and entertainment that's been scheduled for FMCA's "Formula For Fun" Family Reunion this August.