By John Johnston, Associate Editor
Step Covers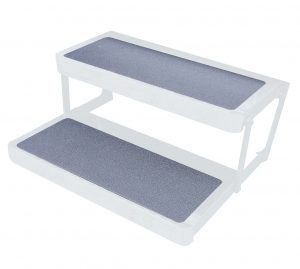 RV steps take a beating; they're walked on and rained on and susceptible to rust. If repainting them has become a tiresome ritual, maybe it's time to check out stainless-steel Exterior Step Covers from Summit Products.
Mirror-polished stainless-steel covers are available for swing-out single steps; swing-out double steps; original slide steps; flip-down steps; and steps that slide down and out. Each step cover has a patented nonslip edge. And each cover is topped with a rubber pad that accents the stainless steel and provides a nonskid surface. Prices range from $119.95 to $329.95 depending on step configuration.
Summit Products
(800) 329-2958
www.rvstainless.com
---
Tire Gauge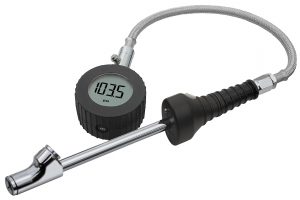 The old TV ad was right: There's a lot riding on your tires. The Accutire Truck & RV Digital Tire Gauge (MS-5515) from Measurement Ltd. measures pressure from 5 psi to 150 psi in 0.5-pound increments.
Other features: a white LED flashlight in the handle; a flexible, metal compression hose for hard-to-reach places; a large LCD readout; a dual foot (two ports facing in opposite directions) with an extender, for reaching inner dual wheels; and a bleed button for removing air from a tire while you monitor pressure changes. Batteries are included and are replaceable (the gauge requires one CR2032 battery; the flashlight runs on three LR44 batteries). The suggested price is $59.99.
Measurement Ltd.
(757) 706-3795
www.measurement-ltd.com
---
Tool Grip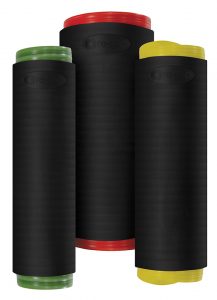 The grip on some tools and sports equipment deteriorates over time or, in some cases, was never good to begin with. Re-Grip is designed to improve the grip on such items by applying antislip rubber to handles. Re-Grip installs in seconds. It is resistant to water, solvents, vibration, and heat (up to 300 degrees Fahrenheit). According to the manufacturer, it also provides electrical insulation of up to 1,000 volts when the user's hands are entirely on Re-Grip.
Re-Grip comes in a small size ($9.99), for use on one item with a maximum handle diameter of 1.1 inches; medium ($10.99), for an item with a maximum diameter of 1.5 inches; and large ($11.99), for an item with a maximum diameter of 2.0 inches.
Re-Grip
(877) 753-0021
---
Mobile Scanner
Rather than clutter up your RV with precious photos, letters, family history documents, medals, and the like, you can digitize those items and more using the Flip-Pal mobile scanner. It operates on four AA batteries and stores scans on an SD memory card. You do not need a computer.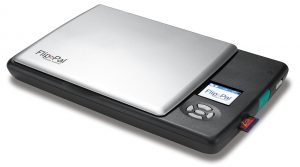 The Flip-Pal Restore Bundle includes the scanner; a USB adapter; four AA batteries; a 4-gigabyte SD memory card; a lens cleaning cloth; a carry case; Restore software from Vivid-Pix, which improves images with one click; StoryScans software, which combines a recorded voice and a scan; and EasyStitch software, which reassembles multiple scans into a larger original. The price for FMCA members is $199.97, which is $35 less than the cost of purchasing items separately.
Flip-Pal
(970) 221-7223
https://flip-pal.com/restore/r/FMCA/
---
Binoculars
Whether you love to observe birds, other wildlife, or scenery, it makes sense to invest in a pair of quality binoculars. The Frontier ED X, from Hawke Sport Optics, comes with a lifetime warranty. An 8×42 and a 10×42 model are available.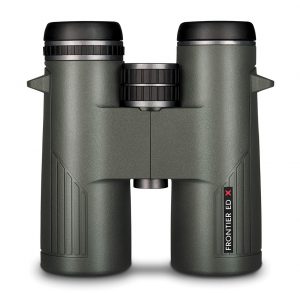 The lightweight magnesium alloy frame is rubber-coated and comes in either gray or green. Features include extra-low-dispersion glass; dielectric coating; multicoated lenses; BAK-4 roof prisms; and a 1.5-turn focus knob with 6.6-foot close focus. Included with your purchase would be a carry case, neck strap, harness adapters, lens cloth, and lens covers. The manufacturer's suggested retail price of the 8×42 model is $389; the 10×42 model is $399.
Hawke Sport Optics LLC
(877) 429-5347
www.hawkeoptics.com
---
Bug Repellent Blanket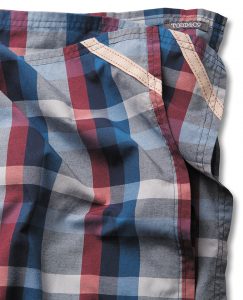 Mosquitoes, ticks, chiggers, and no-see-ums can zero in on you at campsites, picnic spots, or the beach, and it's even more annoying when they infiltrate your RV. One way to repel them is by snuggling up with the Debug Ground Cover from Toad&Co.
The cover, which measures 54 inches by 74 inches, can be used as a picnic blanket, a wrap, or a beach towel. It is made from an organic cotton and polyester blend that incorporates Insect Shield technology, which binds an odorless, invisible permethrin formula to the fabric fibers. Permethrin is a U.S. EPA-registered insect repellent. The protection is said to last through 70 washings. Several colors are available. The suggested retail price of the Debug Ground Cover is $55.
Toad&Co
(800) 865-8623
www.toadandco.com
---
Dry Bags
Dry as desert dust. Bone dry. Waterless. For those times when you simply don't want your gear to get wet, Montem's Oceanum Dry Bags offer protection. They can be useful when kayaking or canoeing, hauling items in the bed of a pickup, storing gear at a campsite, and so on.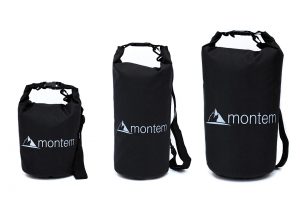 The round-bottom bags are made of 500D PVC, a soft, flexible, strong, waterproof fabric. The bag's construction features reinforced stress points and watertight seams. Once items are placed in the bag, you tightly roll down the top of the bag three or four times and connect the buckle for a watertight seal. The bags come in 5-, 10-, 20-, and 30-liter sizes. Prices range from $13.99 to $23.95.
Montem Outdoor Gear
(347) 688-3970
---
Food Preserver
The Miraclite Fresh 'N Cold Food Preserver claims to reduce food spoilage by as much as 50 percent by absorbing excess humidity and ethylene, a gas released by fruits and vegetables. The product is made using clinoptilolite, a natural mineral that is nontoxic and biodegradable.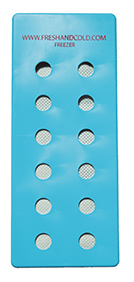 A Fresh 'N Cold panel, which is about the size of a DVD case, attaches to the refrigerator interior using an included hook-and-loop strip, or the panel can be leaned against the side or back of the fridge. Every month, you should remove the panel and place it in the sun for two hours to "recharge" it. The price is $14.95 for a single panel; $19.95 for a twin pack. FMCA members can receive a 35 percent discount on a single (use code RV35) or a 20 percent discount on a twin pack (use code RV20).
Fresh 'N Cold
(806) 418-8003
https://freshandcold.com
---
Ice Cream Maker
We all scream for ice cream. The SoftShell Ice Cream Ball – Quart from UCO Gear delivers.
The ball is 9 inches in diameter; weighs 3.5 pounds when empty; and is made of food-safe, BPA-free materials. In one end, you add ingredients such as cream, sugar, and vanilla;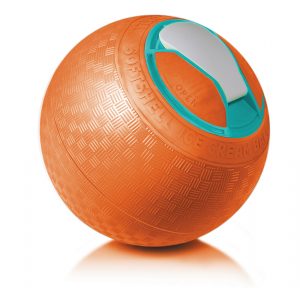 in the other end, add ice and rock salt. Then you shake or roll the ball for 30 minutes to make one quart of ice cream. Included with the ball is a recipe booklet. The ball is available in several colors. The cost is $49.99.
UCO Gear
(888) 297-6062
www.ucogear.com