Gear, Gadgets, And Gifts
Practical accessories and assorted goods designed to make life easier and more enjoyable for RVers.
By Linneah Deighton, Associate Editor
Breakaway Cable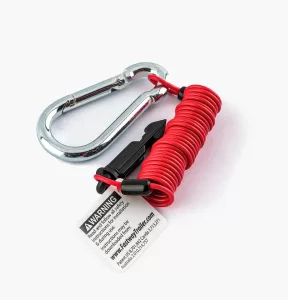 Fastway's ZIP Breakaway Cable is designed to make towing easier and safer. The coated wire cover eliminates fray, resists rust, and protects your fingers from loose, sharp wire. The coiled cable design allows the ZIP to stay safely off the ground while you're towing, preventing wear and tear to the cable and providing years of lasting use. The 4-foot cables are recommended for bumper-pull trailers, and the 6-foot cables fit gooseneck and fifth-wheel hitches. Price starts at $16.61.
Fastway Trailer Products
(877) 523-9103
www.fastwaytrailer.com
---
RV Bike Rack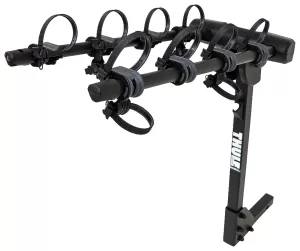 Bicycling is a great way to stay active, but transport-ing your bike shouldn't be a hassle. Thule's Range multiple-bike rack is specifically designed to handle forces the back of an RV withstands during travel. Bikes can be quickly attached and secured using the rack's ratcheting cradle strap. The integrated antisway feature prevents bike-to-bike contact and disappears when not needed, and the 7 inches of spacing between each bike keeps them secure during transport. The rack accommodates up to four bikes. When the rack is not in use, the bike arms easily fold down. Price is $449.95.
Thule
(800) 238-2388
www.thule.com
---
Leather Cleaner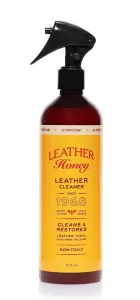 Ideal for car seats, leather jackets, shoes, and more, Leather Honey's Leather Cleaner Spray Bottle with UV Protectant is said to be a gentle, nontoxic cleaner that restores leather items of any color. It's also safe to use on vinyl, plastic, rubber, and faux leather. No dilution is necessary — using a lint-free cloth, spot test an area, apply the cleaner, let it dry, and then gently wipe down the leather. Just don't forget to moisturize the surface with a specialized leather conditioner – such as Leather Honey's – afterward. Price of the spray cleaner is $29.99; the conditioner costs $27.99 for an 8-ounce bottle.
Leather Honey
www.leatherhoney.com
---
Zero-Gravity Chair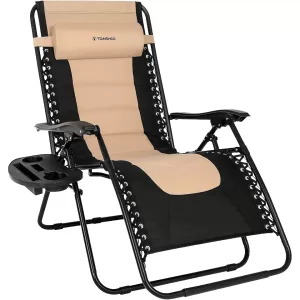 Looking to lounge outside around a warm campfire? Tomshoo's Padded Zero Gravity Chair withstands water, heat, UV rays, rust, and scratches, making it perfect for spending time relaxing outdoors. The chair has a reclining system, allowing you to freely move the back and footrests to the perfect angle and lock them into position. A detachable side tray includes two cup holders, a phone mount, and a tablet holder. When not in use, the chair can be folded for storage. Price is $79.99.
Tomshoo
tomshoo.com
---
Degreaser

Previously known as QC-82, CRC's Heavy-Duty Pro-Strength Degreaser is perfect for cleaning automotive parts, exteriors, interiors, painted surfaces, stainless-steel parts, and heavy machinery. Its foaming, water-based formula is aggressive enough to dissolve grease, grime, rubber marks, and other oil-based contaminants while remaining gentle enough for painted and plastic surfaces. The all-purpose cleaner is easy to use, with no strong odor and no need for rinsing. MSRP is $9.88 for the 15-ounce can.
CRC Industries Americas Group
(215) 674-4300
www.crcindustries.com
---
Portable Leaf Blower
Essentially a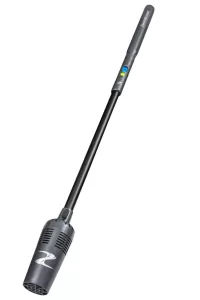 much smaller, more portable, and lighter-weight leaf blower than traditional models, the Golf Breeze is great for golfers, pickleball players, and RVers. The cordless stick blower quickly clears off leaves, branches, grass clippings, and dirt. It has a 30-minute standard battery life but can run for 15 minutes on full-turbo mode. Even including the battery, the Golf Breeze weighs under 2 pounds. Not using it? It can be stored in a golf caddy or RV compartment until you need it next. Price is $179.
Zoom Broom
(734) 545-8071
zoombrooms.com
---
RV Products Submissions
To have a product considered for this column, please send information and a high-resolution photograph to [email protected].