Awning Room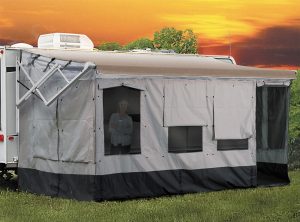 Maybe you need room to rumba, or just extra space in which to relax. Carefree of Colorado's Vacation'r awning room adds covered living space next to your RV. Setup can be completed in less than 15 minutes and requires no drilling, poles, rafters, or permanent fasteners.
Vacation'r is made of lightweight polyester and vinyl. It fits nearly all traditional 12-volt patio awnings with front panel lengths from 10 feet to 21 feet and a standard 8-foot extension. Multi-position privacy panels on the outside help keep rain out. The material's color is gray with dark gray trim. Stakes, skirting, and a zippered storage bag are included. The suggested retail price of Vacation'r ranges from $849 to $949. Carefree also offers another awning room, the Buena Vista +.
Carefree of Colorado
(303) 469-3324
www.carefreeofcolorado.com
---
Hitch Alignment Kit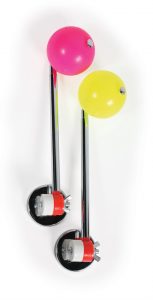 Hitching up a towable RV can be an exercise in frustration, but there are ways to take the guesswork out of the process. One of them is Camco's Magnetic Hitch Alignment Kit (part 44603), which is designed so that one person can hook up a travel trailer, a fifth-wheel, or other type of trailer.
The kit includes two guides, each with a magnetic mount. You attach one guide to the trailer, and one to the tow vehicle. Swivel bases on the guides allow them to be positioned directly above the hitch and receiver. The guides extend 50 inches and have a ball on top, for easy visibility. Then it's a matter of backing up your tow vehicle until the two balls meet. The manufacturer's suggested retail price is $21.99.
Camco Manufacturing
(800) 334-2004
www.carefreeofcolorado.comhttp://www.carefreeofcolorado.com
---
Engine Degreaser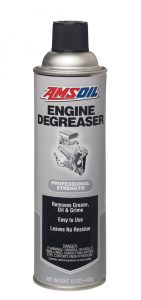 A clean engine is a joy to behold. Plus, leaks and cracks are easier to spot, and you're less likely to get your hands and clothes dirty when you poke around. One way to remove grease, dirt, and grime is by using AMSOIL Engine Degreaser.
According to the product description, it's formulated with degreasing solvents that are safe to use on all engine components. Simply spray it on and wash it off with water. No residue remains. The suggested retail price for a 15-ounce spray can of AMSOIL Engine Degreaser is $9.
AMSOIL Inc.
(800) 956-5695
www.amsoil.com
---
Cleaning Pad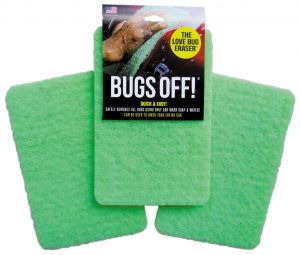 Splat-splat-splat! There's not much you can do to prevent bugs from splattering your RV's windshield and paint, but you can remove them using soap, water, and Bugs Off Pads from Awesome Products. The reusable pads also are said to be effective in removing dirt, grime, minor road tar, bird droppings, and the like.
The pads are 8 inches by 5¼ inches and are a hybrid of a microfiber and a form of synthetic nylon. They contain no chemicals and are said to be safe to use on paint, clear coat, plastic, glass, wraps, graphics, and metal. In other words, they can be used to wash an entire vehicle. The cost of one Bugs Off Pad is $7.99. Also available: kits for reaching high surfaces without a ladder.
Awesome Products Corp.
(904) 280-1499
www.bugsoffpads.com
---
Travel Bottles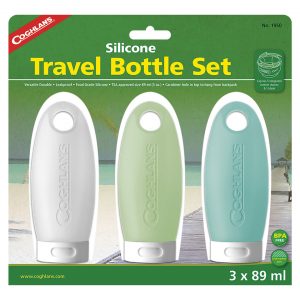 It's not always convenient to tote around condiments or toiletries in their original containers. The Silicone Travel Bottle Set from Coghlan's consists of three containers, each with a 3-ounce capacity.
The bottles are made of food-grade silicone that is BPA-free and phthalate-free, and the silicone is soft enough to allow the bottles' contents to be squeezed out. An integrated hole allows the bottles to be hung from a pack, bag, or shower rod with a carabiner (not included). The price of the Silicone Travel Bottle Set is $14.99 (U.S.) or $19.99 (Canada).
Coghlan's Ltd.
(877) 264-4526
www.coghlans.com
---
Exterior Wash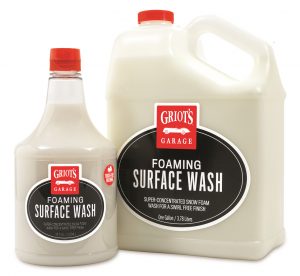 You need some serious suds to clean an RV's exterior. Griot's Garage Foaming Surface Wash features a dual-layer foam formula. According to the product description, the primary foam clings to the vehicle's surface, gently loosening road film, dirt, and organic contaminants. Then a secondary foam releases those materials and carries them away.
The wash is pH-neutral to help prolong the life of waxes and sealants. The product can be used as a prewash, followed by a mitt wash, or as a touchless wash. The suggested retail price is $19.99 for a 35-ounce container; $49.99 for a gallon. Griot's Garage also sells THE BOSS Foam Cannon and other products for properly applying a foaming wash.
Griot's Garage Inc.
(800) 345-5789
www.griotsgarage.com
---
Mobile Solar Kit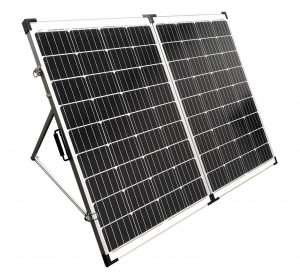 The 200-watt Portable Solar Kit (PSK) from Go Power! is the largest of the company's mobile kits. It may appeal to RVers who don't want to permanently mount solar panels on a roof, as well as those who wish to supplement a rooftop system.
The kit utilizes monocrystalline solar cells. Adjustable folding legs allow for maximum solar exposure and easy storage. Anderson-style battery charging connectors make possible a quick switch to the charging accessory that best suits your needs, such as maintaining an RV battery or charging your car. The kit includes a 30-amp single-bank charge controller; clamps, connectors, adapters, and cable; and a nylon storage case. The 200-watt PSK has a manufacturer's suggested retail price of $890.
Go Power!
(866) 247-6527
www.gpelectric.com
---
Rain Poncho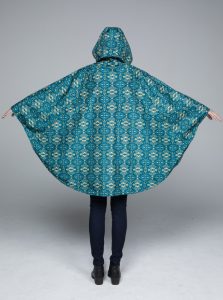 Be ready for the next rainy rally with a stylish poncho from November Rain. Designed for women, the waterproof ponchos are made of 100 percent polyester with natural rubber backing. They feature heat-sealed seams, a detachable hood, strengthened snaps and zipper, and a front pocket. The ponchos fold up into a 7-inch carry pouch, which is provided.
Two sizes are available: regular (for those 5-feet 7 inches and under) and tall. According to the product description, women of all shapes and sizes can wear the poncho comfortably. A variety of colors and styles are available. Ten percent of all sales go to water projects in developing countries. The price for a November Rain poncho is $59.
November Rain
www.novemberrain.co
---
Truck Tent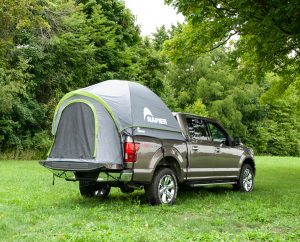 Maybe your RV doesn't have beds for all the people who want to camp with you. Or maybe it's a matter of kids (or adults) clamoring for privacy. Either way, the newly redesigned 19 Series Backroadz Truck Tent, from Napier Outdoors, can provide a solution for people with an open-bed pickup.
Features of the green and gray tent include color-coded poles for easy setup; two windows with built-in storm flaps; a built-in floor; a full rainfly; an internal gear loft and built-in lantern holder; and a carrying bag. The manufacturer's suggested retail price of the 19 Series Backroadz Truck Tent is $199.99.
Napier Outdoors
(800) 567-2434
www.napieroutdoors.com