Proper planning helps to relieve stress and worry for those who need to be cautious about what they eat while traveling.
By Jan Lee
January 2022
 Half the fun of an RV vacation is sampling the buffet of restaurants and epicurean delights along the way: those delectable cheese factories you've always wanted to visit, the award-winning artisan bakeries, the candy shops, and the mom-and-pop eateries hidden along North America's country roads. Stumbling upon that perfect dining experience, I have found, is often part of what makes an RV trip so unforgettable.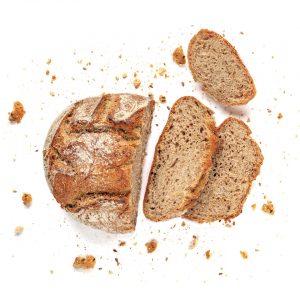 For millions of North Americans with food sensitivities, however, such culinary excursions can be risky, if not outright dangerous.
After I was diagnosed with celiac disease (a condition caused by an intolerance to gluten, which is found predominantly in wheat, barley, and rye) some years ago, it came as a rude shock to realize that my life on the road was about to change. Gone were the days of eating anything on a whim. Rye bread sandwiches were now off the list, as were French fries, salads with croutons, and a simple ice cream cone from a roadside vendor. Ordering a freshly cooked hamburger (with a gluten-free bun, no less) required a litany of questions about its ingredients. Anything that could have remotely strayed near gluten or been prepared or manufactured in the same environment as an allergen was now off-limits.
For people with food allergies, the risk of a severe reaction can be an even greater deterrent to eating out. Allergies to peanuts, dairy products, shellfish, eggs, wheat, and other foods can trigger anaphylaxis, a condition that can include respiratory problems, hives, and other life-threatening complications. For many, a chance encounter with a particular allergen can mean a lengthy and frightening trip to the hospital.
While it is possible for children with food allergies to grow out of them as they get older, the likelihood of that depends on the type of food involved and the severity of the allergy. Experts say it's important to factor a family member's allergies into the planning stage of a vacation. Do you plan to eat at restaurants? Will you have all your meals in the RV? Or do you plan on a combination of both?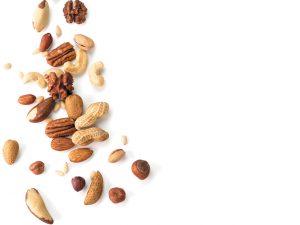 The following are a few sensible approaches to traveling with food sensitivities or allergies. Keep in mind that no one approach will be suitable for all travelers — or all families. Finding what works for the whole family is an important ingredient to creating a successful, comfortable experience for everyone. After all, RV vacations are meant to be fun for all, right?
Food Intolerances Versus Food Allergies
People often think of celiac disease as a food allergy, and for good reason. Ingesting gluten triggers an immune response in people with celiac disease that leads to certain physical symptoms, such as a rash, stomachache, or gastrointestinal discomfort, and it can cause long-term health problems. But unlike individuals who have food allergies, celiac sufferers usually aren't at risk for life-threatening anaphylaxis.
Still, celiac disease and food allergies usually are managed the same way: by removing the allergen from the person's diet. That's why it's import-ant to make sure the restaurants or stores you buy from understand that your decision to avoid a particular ingredient — whether it's eggs, cheese, soy, gluten, or another allergen — is medically necessary and not just a personal preference.
Prioritize Medical Supplies — Just As You Do At Home
It's easy to forget where we put our medications when traveling. So, making sure emergency supplies are close at hand is essential when allergies are a concern. Picking a set location that everyone is familiar with in the RV (and the truck or car, too) for that EpiPen or asthma inhaler is smart thinking, even if you never have to use them.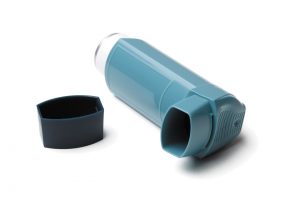 Should the unexpected happen and you find you need medical assistance, the mobile app findERnow will help to direct users to the nearest emergency facility (in the United States). The basic smartphone app is free and available for iOS and Android; the pediatric version costs about $1 per year in the Google Play or App store (see the "Online Resources" list for further information).
Shop And Depart With A Well-Stocked Galley
My husband and I found early on that a well-stocked pantry is the key to an enjoyable RV adventure. Even if you plan to eat out, practical reasons exist for buying much of your allergen-free foods before you leave. Many small stores in rural areas don't carry specialty products for individuals with specific food allergies or celiac disease. Making sure you have those hard-to-find ingredients in your pantry before you depart means less worry or stress.
Space often is limited in an RV galley. So, designating "allergen free" shelves or cabinets ahead of time helps to minimize confusion and cross-contamination. Although a large, spacious galley is convenient, smaller, well-designated kitchens and outdoor amenities can work as well. For longer trips, some RVs have storage areas below that can be converted to dedicated food pantries. Type A motorhomes are great for this outside storage feature, but some smaller RVs now provide areas for bikes and other quick-to-stash items such as tubs and boxes.
The internet is a great resource for trip planning and has become an essential asset to our on-the-road shopping excursions. Consider making a list of stores along your route that carry the allergen-free items you use at home. You usually can find natural-food stores that sell allergen-free products by Googling the cities or towns along your planned route (or checking the online directory for the city's chamber of commerce). Some stores will allow you to preorder and pick up the products when you arrive.
Do The Research Before Eating Out
Restaurants in the United States and Canada are not required by law to list all the ingredients in the items on their menus — not even in their prized chef-inspired creations. But if you ask, they are required to tell you whether there are any known allergens in a menu item. That's why it's important to clarify that you are dealing with a health need, not, say, your child's food preference.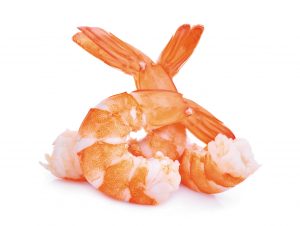 So, don't be afraid to ask questions. Oftentimes, speaking with the restaurant manager is the best way to get a sense of whether the restaurant can meet your needs. Does the restaurant have a dedicated area to prepare allergen-free dishes? Do they bake gluten-free pizzas separate from those with gluten? What oversight do they provide to make sure the order is allergen-free?
That said, most restaurants will tell you if they can't meet your dietary needs. Or they may tell you that they are always careful but can't guarantee cross-contamination. It's up to you to decide whether that's enough of an assurance for your health restrictions.
Fortunately, today's technology can make the process of finding allergen-free options much easier. Several websites now offer guides and searchable lists of restaurants that cater to people with food allergies.
Allergy Eats provides a user-curated list of restaurants in a particular city or town that offer dishes free of specific allergens. Users can search for restaurants by city and allergen (i.e., shellfish, egg, peanut, tree nuts, gluten, etc.) and in many cases can view the menu online. Spokin offers reviews of restaurants that specialize in particular dietary needs. Find Me Gluten Free has a searchable directory of restaurants featuring gluten-free cooking in Canada and the United States. (See the "Online Resources" sidebar for information about these and others.)
Jewish kosher meat restaurants (those that prepare traditional Jewish cuisine, which strictly omits milk from all meat dishes) offer another option for dairy-free and shellfish-free dining. Traditional Islamic halal restaurants are known for exacting preparation and are shellfish-free.
But no matter what the third-party online resource assures you, it's still a good practice to talk with the management first and alert them of your needs.
Allergy-Free Can Be Stress-Free
There was a time when managing a food allergy during a family vacation was a stressful, complex experience. But it doesn't have to be that way. With today's online technology and a few preparatory steps ahead of departure, traveling can be allergy-free and an enjoyable experience for all.
Online Resources
FindERnow (www.emnet-usa.org/community/findernow-htm/) uses a smartphone's GPS to link you with the address of the nearest U.S. emergency room service. It is available for iOS and Android devices. It offers a free service plus pediatric-specific information for a small annual fee.
Allergy Eats (www.allergyeats.com) has a searchable database of restaurants advertising allergy-free dishes. The app is available for both iOS and Android devices.
Spokin (www.spokin.com) offers a mobile app for iOS devices and curated reviews of restaurants and other services that offer allergy-free meals.
Find Me Gluten Free (www.findmeglutenfree.com) has an online database and mobile app (for iOS and Android) that hooks you up with gluten-free restaurants.
CeliacTravel (www.celiactravel.com) is designed for world travelers but offers tips and tools of use to RVers as well and is free.