Campground Spotlight
Yacht Haven Park & Marina, Fort Lauderdale, Florida
If there's one thing ice hockey fans miss when they migrate south during the cold-weather months, it's the opportunity to watch their favorite NHL team in person. Many will tell you there's nothing like attending a live game: the electricity of the crowd; the deafening roar when a goal is scored; the shudder of plexiglass as a player is checked into the boards around the ice.
Guests at Yacht Haven Park & Marina, a luxury RV resort and yacht marina in Fort Lauderdale, are less than 20 minutes away from FLA Live Arena in nearby Sunrise, where the NHL Florida Panthers play their home games. And there's still plenty of season left, as the Panthers will host Canadian and American NHL teams until late April.
Yacht Haven guests can emerge from a dip in the pool; don shorts, flip-flops, and a team jersey; and be in their seats for the warm-up skate in no time. Some drive their RVs to the arena and tailgate in the parking lot. No hand warmers needed!
Yacht Haven stretches along the New River, not far from downtown Fort Lauderdale and The Palm Beaches. Its 255 motor-coach sites offer waterfront views of the river, a peaceful canal, or a garden setting. The resort's full-service marina accommodates vessels up to 180 feet long. It also boasts proximity to white-sand beaches, boutique shopping, fine dining, and a bustling nightlife.
Yacht Haven is the "passion project" of a group of travel enthusiasts and five-star resort alumni whose goal is to create an exclusive motor coach and yachting destination in south Florida. At the time of the purchase, the group committed to spending more than $20 million to upgrade the facility.
The industrious renovation plan has been underway since summer 2021. Completed improvements include on-site concierge services, a redesigned resort-style pool, updated dockage, a riverside tiki hut, high-speed Wi-Fi, and lush tropical landscaping. Others include a fitness center; shuffleboard, corn-hole area, and fire pits; poolside tikis with hammocks; a dog park; paddleboard, kayak, and boat rent-als; upgraded laundry and rest room facilities; valet trash service; and new paved roads and RV sites. More enhancements are on the way, according to Yacht Haven's website.
The facility has loaded up its event calendar as well, offering food trucks, sunset cruises, yachting socials, live music, happy hours, and more.
"We have a spectacular location here on the New River and we're taking full advantage of it," said Gary Cioffi, managing partner/sponsor of the resort.
---
Hobbies
A Piece-Ful Project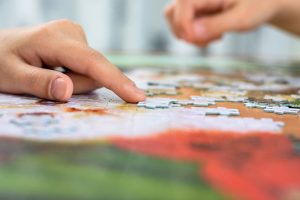 Rainy days. Cold days. Bored days. Are you looking for something to do? Try a jigsaw puzzle.
The slow, methodical process of building the frame and filling in the interior is a series of small victories. Many say it's calming, too.
Toy aisles of department stores; hobby and specialty shops; and online merchants offer jigsaw puzzles of all types, whether you prefer a photo or a whimsical, colorful, artistic, or geometric look. Many have 500 or 1,000+ pieces, although 2,000+ and 3,000+ models can be found if you're up to the challenge.
Puzzles lend themselves to RV travel. Purchase a puzzle mat on which to place the pieces as you work. Some folks have improvised with a yoga mat or a piece of felt and a tube for rolling. (Many commercial versions come with a cardboard or inflatable tube.) Whatever you use, lay it flat on the dinette table, the picnic table, or wherever you wish, and get going. When it's time to quit, carefully roll up the mat to keep the pieces secure.
Finished? If you're particularly fond of the puzzle you created, you can save it for posterity. Mod Podge, an all-in-one decoupage, glue, and sealer, can be applied to your masterpiece and reportedly dries clear. The puzzle then becomes suitable for framing.
Whether you're working on a puzzle or swapping puzzles with friends, keep 'em clean. Wash your hands before and after use. Carefully wipe down the completed puzzle with disinfectant, and once disassembled, place pieces in a zip-top bag before returning them to the box. Wipe down the box also.
If you're not interested in working a puzzle by hand, try a virtual one. Visit www.jigsawexplorer.com (apps for iPad and Android are in development). And if you'd like to collaborate with others, peruse www.simplemost.com/put-together-virtual-puzzles-with-your-friends/.
---
Photos
Picture This
Like other travelers, RVers journey from sea to shining sea, capturing gorgeous shots of beaches, mountains, rock formations, forests, cityscapes, and more. Mixbook Photo Company recently released its Travel Album Index — a list of the 20 most photogenic states based on the number of travel photo albums its customers created from 2018 to 2021:
---
Bookshelf
Rock On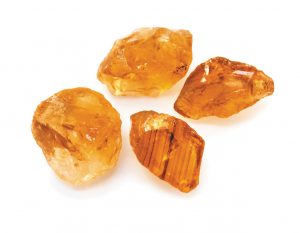 If treasure hunting intrigues you, consider reading about a pastime that pairs well with RV travel. Rockhounding For Beginners by Lars W. Johnson (Adams Media, $16.99) is called a "comprehensive guide to finding and collecting precious minerals, gems, geodes, and more."
Part 1 covers rockhounding basics: what it is, how and where to pursue the hobby, tips for preparing and displaying your finds. Part 2 contains rockhounding terms along with color photos and descriptions of 150 popular rocks, minerals, "mineraloids," and fossils found throughout North America.
Johnson, a lifelong rockhound, knows his subject well. He owns a rock shop in Portland, Oregon, and writes a blog with his wife on TwoRockhounds.com.
---
App File
U.S. Park Places
Parks are a great place to park. These apps identify national and state lands that allow you to camp in the fresh air and enjoy the taste of nature.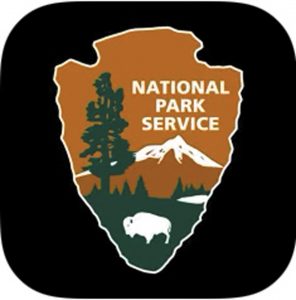 National Park Service: The official NPS app provides information for its more than 420 national parks, offering interactive maps and describing what to see, where to stay, things to do, amenities, accessibility, and more. NPS staff created the content, so it's like getting a free tour from a ranger. Free on iOS and Android. www.nps.gov/subjects/digital/nps-apps.htm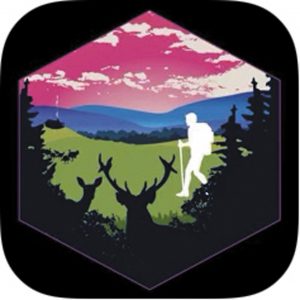 U.S. State Parks and Forests Map: National parks seem to get all the attention, but the country is filled with nearly 15,000 parks, forests, and recreation areas owned by the individual states. This app helps you to discover the beauty and recreational potential within each state. $2.99 for iOS and Android.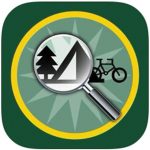 Visitor Map — Map Of Forest Service Lands: The Department of Agriculture oversees more than 150 national forests and grasslands throughout the country; the app offers maps, trails, and information regarding recreational opportunities in those areas and was developed by rangers and staff who know the forests. Free on iOS and Android. www.fs.fed.us/ivm/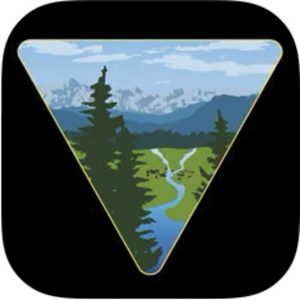 BLM Public Lands Map Guide USA:  The United States has millions of acres overseen by the Bureau of Land Management, much of which can be used for camping. This app focuses on BLM land in 11 western states and pinpoints more than 50,000 recreational spots and features, including campgrounds. $2.99 for iOS and Android.