Travel
Nebraska's Chimney Rock
Chimney Rock Pioneer Crossing in Bayard, Nebraska, is a campground and RV park right along the historic Oregon Trail. The campground offers level sites, fresh well water, sewer and electrical hookups, dump stations, and more. The camp is within walking distance of Chimney Rock National Historic Site, enabling guests to experience the hike as the early pioneers did.
Chimney Rock is a famous natural landmark that aided emigrants on their way west during the 1800s. It has had many names over the years, some being Chimney Tower, The Smokestack, and Nose Mountain. This monument was declared a National Historic Site by the United States government in 1956. Consisting of Brule clay, volcanic ash, and sandstone, Chimney Rock stands nearly 300 feet tall. The site is maintained by History Nebraska with help from the National Park Service.
Settlers Trading Post is the campground's spin on an 1800s Western trading post. Looking for a nifty souvenir to take back home? Luckily, you can find over 1,000 different gifts here. If you're visiting on a hot summer day, you can enjoy a cold beverage inside or out on the porch. Or maybe you'd rather try one of the shop's homemade waffle cones and ice cream? While enjoying a sweet treat, peruse the world map on the wall to see the pins that designate where other visitors have come from.
If you want to visit other historical attractions nearby, consider checking out Agate Fossil Beds and Scotts Bluff national monuments, Fort Robinson State Park, Fort Laramie National Historic Site, Carhenge, or Dobby's Frontier Town.
Details
 Chimney Rock Pioneer Crossing
10012 County Road 75
Bayard, NE 69334
www.chimneyrockpioneercrossing.com
(308) 631-4700 or (308) 631-4478
Chimney Rock National Historic Site
9822 County Road 75
Bayard, NE 69334
(308) 586-2581
www.nps.gov/places/000/chimney-rock-national-historic-site.htm
---
Explore
The Do's And Don'ts Of Visiting Natural Areas
Being in the middle of nowhere, far away from everyday worries, is the dream for many RV adventurers. If you are planning on camping primitively or visiting natural areas, there are many things to keep in mind. Aside from the weather, the wildlife, and being well-minded while camping, there are additional considerations before you head out.
Be Prepared
Being prepared is half the battle. Maps, a compass, a survival knife, food, water, and appropriate clothes should be on everyone's checklist. Even if you don't plan on staying the night, make sure to bring bandages, insect repellent, gauze pads, nonstick sterile pads, medical tape, snake bite kits, and antibacterial ointment.
Before heading out, research the rules and regulations of the area you're visiting. Some places require various licenses; others do not. If you have a drone, be wary of no-fly zones.

Safety
This should go without saying, but never risk your safety for a picture. When photographing natural structures and wildlife, remain at a safe distance from your subject. If you want an up-close shot, consider getting a zoom lens for your camera. Even if you use your phone for photography, you can find zoom lens kits for your specific model phone.
Fire safety is pertinent to keeping yourself and the environment safe. Use firewood local to the area — you don't want to bring in any invasive species. And depending on where you are, the fire restrictions can change hourly.
Attend to your campfire at all times! To douse the flames, pour water on the campfire and stir it with a metal object. Do this until everything is cool to touch.

Respect And Consideration
Leave no trace. Pack it in, pack it out; everything you bring in must leave with you. Collect all trash, dispose of waste correctly, and leave the natural treasures you find. The only thing you should be taking is photographs. Within U.S. national parks, it is illegal to remove, deface, possess, or disturb wildlife from its natural state unless noted otherwise. In a nutshell, this means that you can't take or break natural resources without permission. Want to learn more? Ask a park ranger; they are very friendly and knowledgeable.
Remember the Golden Rule: Treat others the way you would want to be treated. Keep noise levels low, yield to others, and have fun!
Source: USDA Forest Service
---
Food
S'mores In A Cone
Here's an easy twist on the classic s'mores recipe: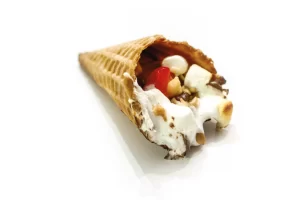 Stuff waffle cones with chocolate chips, mini marshmallows, fruit, or any other sweet treat. Wrap each cone separately in foil. Cook over a campfire or on a grill for approximately five minutes or until the contents are just melted. Remove carefully from the heat and, when cool enough, dig in!
---
App File
Enjoy The Outdoors
Summer is the best time of the year to spend hours upon hours outside. Here are three nature-themed apps that can keep the family occupied during RV trips.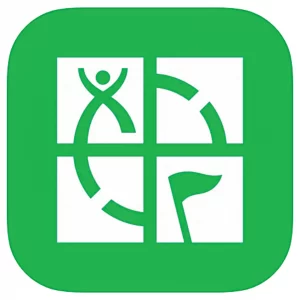 Geocaching: This is considered the official app for geocaching, a family-friendly outdoor activity where you use GPS coordinates to find and hide containers (caches). Essentially a form of modern treasure hunting, this app allows users to see tips and instructions, log trackables (a game piece that travels from geocache to geocache), navigate to different caches, find geocaching events, and so much more. Free on iOS and Android. www.geocaching.com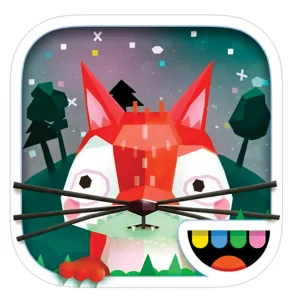 Toca Nature: When you can't spend time outside, you can at least grow forests and collect berries in this game. You can feed virtual animals, create rivers, or use the in-game camera to take cool pictures. Even if this doesn't replace valuable time spent in nature, you can at least play pretend and use your imagination while on the road. The app is $3.99 and available on iOS and Android. www.tocaboca.com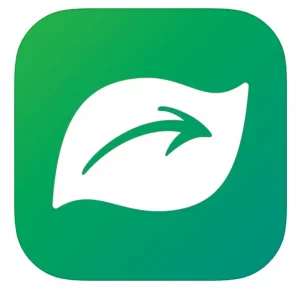 Seek by iNaturalist: Have you ever seen a bird or flower and wondered what species it was? This app draws on image recognition technology to identify animals and plants using your phone's camera. As you find different critters and cool plants, you can earn badges and participate in monthly observation challenges. No registration or user data collection is involved, so this is great for kids who want to learn more about the organisms in their area. Free on iOS and Android. www.inaturalist.org