Board Game
According to literature from Paradoxy Products, the New Wave Chess & Checkers set is a highly portable game board that can be played anywhere without the risk of the pieces blowing away.
The corrugated playing board features laser-cut slits in each position into which the flat plastic game pieces are inserted. Once in place, the pieces reportedly will not move until the player moves them.
New Wave Chess & Checkers comes with both chess and checkers pieces, a carrying case, and storage pouches for the game pieces. It has a manufacturer's suggested retail price of $12 plus shipping.
Paradoxy Products
207 E. 32nd St.
New York, NY 10016
(212) 696-1264
www.paradoxyproducts.com
---
Mini Lantern
According to product information from Coghlan's Ltd., the LED Micro Lantern is the perfect tent or walking lantern that "shines bright and packs light."
The 2-inch-tall lantern features a specially designed conical reflector and Nichia 5-millimeter LED that reportedly is capable of illuminating a 6.5-foot-diameter area. The lantern is small enough to fit in the palm of one's hand and can be attached to a jacket or pack for portable light. The water-resistant lantern includes a positive-feel rubber on-off button and a flashing mode for emergencies.
The LED Micro Lantern has a manufacturer's suggested retail price of $7.99 and can be purchased online at www.campingsurvival.com or at Bass Pro Shops, Cabela's, and other outdoor retailers.
Coghlan's Ltd.
121 Irene St.
Winnipeg, Manitoba
Canada, R3T 4C7
(877) 264-4526
(204) 284-9550
www.coghlans.com
---
Multi-Tool Carabiner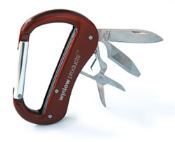 The Handy Beaner from Winlow Products provides a number of essential tools in one convenient carabiner.
Besides being used to carry keys and to hook onto carrying bags, the product also includes a knife, file, scissors, and bottle opener. The 3-inch-long carabiner reportedly can hold up to 55 pounds but cannot be used for climbing purposes.
The Handy Beaner has a manufacturer's suggested retail price of $5.99 and currently is available at Camping World.
Winlow Products
1422 Bayview Ave.
Unit A
Toronto, Ontario
Canada M4G 3A7
(416) 792-0385
www.winlowproducts.com
---
Towed Vehicle Monitoring System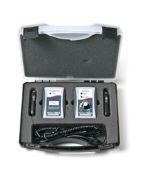 The Tattle-Trail TTK 550 towing monitor system alerts motorhome drivers to potential problems in the towed vehicle.
The portable, wireless system checks for excessive vibration in a towed vehicle that can be caused by tire tread separation, a blown tire, broken suspension components, a loose hitch assembly, or a breakaway vehicle. Any chassis vibration exceeding the user-selected "normal" threshold will generate audible and visual alarms on the system's receiver in the motorhome. The TTK 550 also includes a voltage monitor that will alert the operator to a low-battery condition in the towed vehicle, and the unit can be used to remotely monitor the vehicle for theft or intrusion.
According to company literature, the Tattle-Trail TTK 550 works on all motorhomes up to 45 feet in length and uses the towed vehicle's and motorhome's 12-volt-DC accessory receptacles for power. The unit has a manufacturer's suggested retail price of $598.
Tattle-Trail LLC
7887 Bryan Dairy Road
Suite 220
Largo, FL 33777
(727) 230-0363
www.tattle-trail.com
---
Safety Device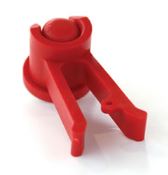 The S.O.S. Air Brake Safety Clip from Smith Automotive and Fleet Service helps protect the air brake/emergency brake knob from accidentally being disengaged when the motorhome is parked.
With the brake knob engaged in the "up" position, simply attach the clip under the knob, making it impossible for the air brake/emergency brake knob to be pushed down until the clip is removed. The S.O.S. Air Brake Safety Clip comes with an adhesive-backed storage pedestal to place the clip on while not in use, and both the clip and pedestal are made of a semi-rigid polypropylene resin material that is sun- and heat-resistant.
The S.O.S. Air Brake Safety Clip has a manufacturer's suggested retail price of $10.95.
Smith Automotive And Fleet Service
77 Jack Frost Lane
Fox Lake, IL 60020
(847) 344-8338
www.smithonsafety.com
---
Vehicle Graphics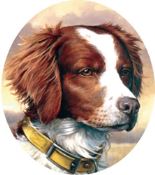 CarTatts LLC produces removable decals and graphics that RVers can apply to their motorhome or towed vehicle to add color and personalization.
The high-quality, die-cut vinyl Tatts can be applied to any vehicle's surface in just minutes. The graphics can be removed just as easily with the use of a hair dryer and reportedly will not damage a vehicle's original paint.
Numerous CarTatts designs are available in sizes ranging from 2 inches to 2 feet, or customers can request personal or custom artwork. The company can even use a customer's own image to create a one-of-a-kind Tatt.
CarTatts have manufacturer's suggested retail prices starting at $1.50 (3-inch-by-3-inch butterfly).
CarTatts LLC
600 Sylvan Ave., First Floor
Englewood Cliffs, NJ 07632
(973) 219-0329
www.cartatts.com
---
Organizer Bag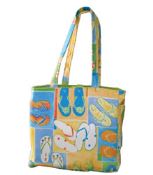 The Classy File Caddy collection from The Classic Scent is said to be an attractive and convenient solution for those who need to organize and transport home or office paperwork, bills, or other documents, and also is great for craft work and scrapbooking.
The bag is constructed of attractive outdoor fabric and includes a black wire hanging file folder frame on the inside. Also included are six durable, color-coordinated, letter-size hanging folders; six plastic tabs; and six white inserts. The Classy File Caddy measures 10 1/2 inches tall, 13 inches wide, and 7 inches deep and comes with matching 24-inch shoulder straps, deep outside pockets at both ends, and a ribbon tie to keep files contained.
The Classy File Caddy is available in numerous designs and has a manufacturer's suggested retail price of $45. All products are handcrafted and made in America.
The Classic Scent
667 Merrimon Ave.
Asheville, NC 28787
(800) 424-9604
www.theclassicscent.com
---
Travel Organization Software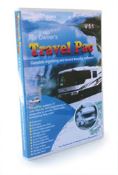 According to product literature, Travel Pac 5.1 is a user-friendly software program that includes 12 separate modules to help RVers stay organized both at home and on the road.
The program allows RVers to keep track of expenses; motorhome inventory; campgrounds, restaurants, service centers, and other places of business; maintenance; phone numbers and addresses; recipes; medical records; and travel notes. It also includes a mileage calculator, a loan calculator, an events calendar, and a password-protected virtual safe.
Travel Pac 5.1 is compatible with Windows 98, ME, 2000, XP, and Vista operating systems, and has a manufacturer's suggested retail price of $24.95 with a 30-day refund policy.
Travel Pac Software
P.O. Box 5115
Sarasota, FL 34277-5115
(941) 993-6183
www.travelpac.com
---
Medical Information Kit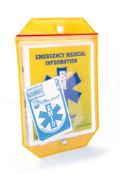 The RV Guardian Emergency Medical Information Kit from Medi-Lert LLC provides first-responding paramedics with immediate access to a victim's medical conditions, medications, allergies, family contact information, and more.
The kit consists of simple forms detailing information an emergency responder would need to provide immediate treatment. These forms are then placed in a waterproof pouch that attaches to the inside of a refrigerator via two vinyl suction cups. EMTs are trained to look there for medications and know that's where many people store their medical information. The kit also includes decals that can be placed on the entry door and refrigerator door indicating the location of the medical information.
The RV Guardian Emergency Medical Information Kit has a manufacturer's suggested retail price of $9.95.
Medi-Lert LLC
7902 Los Robles Court
Jacksonville, FL 32256
(866) 661-0999
www.myemid.net
{loadpositionEndBlurbProducts}