All-purpose knife
The new 460 Gamut knife from Buck Knives is a versatile knife that has myriad uses.
The Gamut may look like an 8 1/2-inch fixed-blade knife, but the partially serrated 3 7/8-inch clip blade folds into a compact 4 5/8-inch size that's easy for carrying in its nylon sheath. It can be kept in a tackle box, carried on hunting trips, or used as a camp knife. The knife's sharp-tip blade is made of 420J2 stainless steel and locks safely open with Buck's reliable mid-lock mechanism. The handle has a solid thermoplastic base with a soft rubber overmold for a sure grip.
The Gamut has a manufacturer's suggested retail price of $35.
Buck Knives
660 S. Lochsa St.
Post Falls, ID 83854-5200
(800) 326-2825
(208) 262-0500
www.buckknives.com
---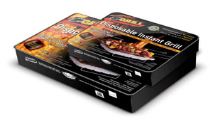 Disposable grill
If you enjoy cooking over hot coals but don't carry a charcoal grill in your motorhome, the EZ Grill from P&M Products LLC may be your solution.
The EZ Grill comes with a foil pan; stand; grill grate; and 100 percent natural, instant charcoal "" everything you need to barbecue "" and all the materials are recyclable. The charcoal is said to light with one match and provide cooking heat for up to 90 minutes. When finished, extinguish the hot coals and, once they have completely cooled, dispose of the grill in a recycling bin or trash receptacle.
The 1.81-pound regular-size EZ Grill has a manufacturer's suggested retail price of $4.99, while the 3.3.1-pound party-size grill is priced at $9.99.
P&M Products LLC
6619 132nd Ave. N.E., #206
Kirkland, WA 98033
(800) 887-7345
www.ezgrill.com
---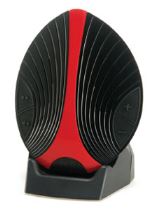 Bicycle speaker
Enjoy your favorite music during bike rides with the Cyfi wireless sports speaker system for iPhone and iPod devices. The system features a transmitter that sends music from the device to a rechargeable speaker that mounts to the bicycle's steering column. Users can change tracks, adjust volume, and select playlists with one hand on the speaker's control buttons.
The Cyfi comes with mounting brackets and a docking station to charge the speaker for up to six hours of play time. The speaker, available in three color schemes, has a manufacturer's suggested retail price of $159. A Bluetooth system also is available for $149.
CyFi LLC
12400 Wilshire Blvd.
Suite 1400
Los Angeles, CA 90025
(866) 940-2934
www.mycyfi.com
---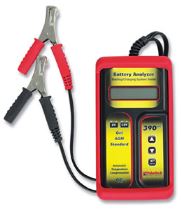 Digital battery tester
The 390PT Digital Battery and System Tester from PulseTech Products Corporation makes it possible for individuals to check the precise condition of a vehicle's batteries and starting system.
The unit tests flooded-cell, gel, or absorbed-glass-mat (AGM) batteries (6-volt and 12-volt, either in or out of the vehicle) to determine state of charge, cold cranking amps, and the condition of the battery. The backlit display provides graphical analysis of the battery being tested, including "Good & Pass," "Good & Recharge," "Recharge & Retest," "Bad & Replace," and "Bad Cell & Replace" readouts. The 390PT also tests 12-volt and 24-volt charging systems in the vehicle for proper operation.
The tester has a manufacturer's suggested retail price of $329.
PulseTech Products Corporation
1100 S. Kimball Ave.
Southlake, TX 76092
(800) 580-7554
(817) 329-6099
www.xtremecharge.com
---
Washing machine cleaner
Do your towels and clothing have a moldy smell to them, even after they've been washed? Perhaps the washing machine needs to be treated with Smelly Washer.
According to literature from Smelly Washer, washing machines harbor mold and mildew that can transfer to laundry, causing the offensive smell. But this granulated powder is said to dissolve mold and mildew hiding in the crevices of the machine. Using the hot water setting, dissolve 1 tablespoon in the washer and agitate to clean the machine. To remove bad smells from clothing, add a tablespoon to the load and allow it to sit in a hot soak for two hours.
A 16-ounce bottle of natural, nontoxic Smelly Washer contains 24 treatments and has a manufacturer's suggested retail price of $16.99 plus $5 shipping per order.
Smelly Washer Inc.
P.O. Box 502
Savage, MN 55378
(952) 465-6444
www.smellywasher.com
---
Holding tank deodorizer

According to product literature, EcoSmart Enzyme Formula holding tank additive from Thetford Corporation quickly breaks down and liquefies waste and tissue and is safe for the environment.
EcoSmart Enzyme Formula has been certified to be environmentally friendly by EcoLogo, North America's oldest and most recognized environmental standard and certification organization. The product is formulated with a natural enzymatic deodorizer and a detergent additive to keep the tanks clean. The nonstaining orange dye in the liquid washes clean with soap and water should the liquid be splashed or spilled.
A 36-ounce bottle of EcoSmart Enzyme Formula holding tank additive has a manufacturer's suggested retail price of $12.99; the 64-ounce bottle is priced at $18.99.
Thetford Corporation
7101 Jackson Road
Ann Arbor, MI 48103
(800) 543-1219
(734) 769-6000
www.thetford.com
---
Air brake security
The Air Brake Plunger Securing Device from Absolute Brake is designed to keep the parking brake plunger from being accidentally pushed down on motorhomes with air brakes.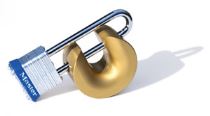 The device "" which is available in three different designs "" automatically secures in place between the base of the air brake controller and the plunger knob. Some models even come with a Master Lock for extra protection. The device is made of machined aluminum round stock, has a one-year warranty, and is made in the U.S.A.
The Air Brake Plunger Securing Device has manufacturer's suggested retail prices starting at $49.99.
Absolute Brake
501 I. South Reino Road
Suite 229
Thousand Oaks, CA 91320-4268
(805) 371-8825
www.absolutebrake.com
---
Dehumidifier/air conditioner
According to product literature, the Dometic Dehumidifier/Air Conditioner is the first-ever rooftop combination unit specifically designed for RVs.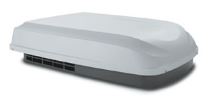 High humidity inside a motorhome can cause structural damage, and condensation can lead to mold and mildew, resulting in odors, stains, and discoloration. The 11,000-Btu unit is said to remove up to 12 gallons of water from the motorhome every 24 hours, and the humidity set point can be adjusted from 35 percent to 70 percent. It also uses eco-friendly R-410A refrigerant, which reportedly releases heat better than R22 refrigerant.
The Dehumidifier/Air Conditioner operates with Dometic's Comfort Control Center II. The unit is powered by 120-volt-AC, and a 3.5-kilowatt or larger generator is required when electrical hookups are not available.
The Dehumidifier/Air Conditioner has a manufacturer's suggested retail price of $1,159.
Dometic Corporation
2320 Industrial Parkway
Elkhart, IN 46516
(800) 544-4881
(574) 294-2511
www.dometicusa.com
---
Wireless alarm system
The GE Choice Alert Wireless Alarm System from Jasco Products Company lets RVers create an alarm system according to their own needs.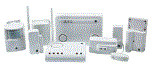 The system includes selection of sensors, sirens/alerts, and signal repeaters, allowing users to choose the area of the motorhome they want covered. Tying the system together is the Control Center, an four-zone alarm/alert hub that includes an easy-to-program five-button keypad. Users can add weather-resistant window/door, motion, and water sensors; sirens; and alerts to the system as they deem necessary.
The Control Center has a manufacturer's suggested retail price of $39.99, while the sensors, alarms, and alerts have prices starting at $34.99 each.
Jasco Products Company
10 E. Memorial Road, Building B
Oklahoma City, OK 73114
(800) 654-8483
(405) 752-0710
www.jascoproducts.com
{loadpositionEndBlurbProducts}