Gear, Gadgets, And Gifts
Practical accessories and assorted goods designed to make life easier and more enjoyable for RVers.
Gas-Powered Hydronic Heater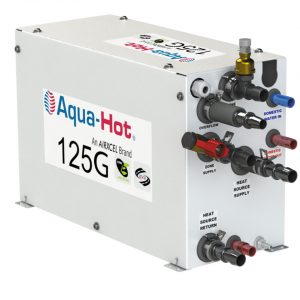 Like the company's diesel-powered model, the new Aqua-Hot 125G provides hydronic heat and on-demand hot water, but for fuel it uses gasoline already being carried by the RV. This compact model was designed specifically for Type B RVs and high-altitude use. The combustion unit is positioned outside the RV for noise reduction and exhaust. A dual power source feature makes it possible for the unit to operate via gasoline from the tank or via 120-volt shore power, making it suitable for back-country camping or campground stays. Independently operated heat exchangers allow for up to three heat zones inside the RV. The unit provides 0.8 gallon per minute of continuous hot water at110 to 120 degrees Fahrenheit. The Aqua-Hot 125G measures 11.5 inches high by 7.5 inches wide and 17.66 inches deep. For pricing information, contact [email protected].
Aqua-Hot
(574) 247-9235
www.aquahot.com
---
Bumper Caps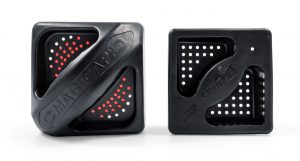 The hollow back bumper of an RV is a common location to stash the stinky slinky. But the traditional rubber caps that come on these bumpers can pop off while bouncing down the road, letting your hose slink out as well. Of course, you don't discover this until you go to dump the tanks. One solution is the Magnetic RV Bumper Cap set from Camco. The plastic caps fit most 4-inch metal bumpers and have heavy-duty neodymium magnets that keep them securely connected. One end also has pegs that connect to a Camco bayonet-style hose fitting so that the hose pulls out when you take the cap off, which avoids having to reach into the bumper and grab it. Vent holes let odors escape and keep out insects. The cap set is available at RV dealerships and camping supply stores, or sells for $23.13 on Amazon.
Camco
(800) 334-2004
www.camco.net
---
RV Tracker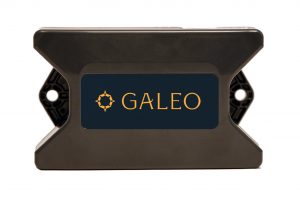 RVs are in high demand these days, and that makes them even more susceptible to theft. Galeo Group offers a new theft alert and recovery device that can be attached to an RV. The Galeo Pro sends out an alert if it senses motion, and its LTE and GPS module makes it possible to track the RV remotely via a smartphone. The device comes with a built-in SIM card. It has a battery life of three to five years under normal use and is built to withstand the elements. The Galeo Pro itself costs $249.99, and it communicates via an iOS or Android app. To fully function, the app requires a data plan that costs $1.99 per month, $19.99 per year, or $49.99 for three years.
Galeo Group
www.findgaleo.com
---
Heavy-Duty Dog Leash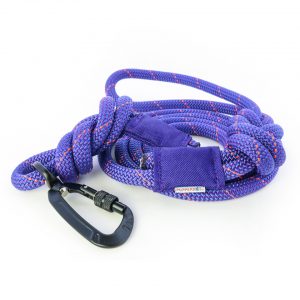 Dogs that are pullers, chewers, and escape artists may have met their match: the Big Dawg leash, constructed with premium rock-climbing rope and professional-grade screw-locking carabiners. The 6-foot-long leash is designed to handle more than 1,900 pounds of force. Double figure-eight knot construction eliminates weak points, and the rope is durable and will not snag – or be easy to chew through. Canvas secures the rope ends in place. The screw-locking carabiner is said to be easy to use and to keep dogs secure. A swivel feature prevents tangling. Several colors are available. The Big Dawg costs $37.95. The company also offers a "slim" version of the leash for $34.95.
Puppernut LLC
www.puppernut.com/leashes
---
Tire Monitors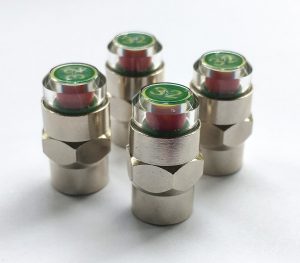 Monitoring tire pressure is one of the most vital maintenance tasks related to owning an RV or other vehicle. After all, having a flat on the freeway is no fun, and it can be dangerous. CLC International has introduced EZ Read Tire Caps, a simple, visual way of telling whether tires have adequate pressure. Send the company your tires' recommended PSI, and they'll send you replacement caps that screw onto the valve stems. The caps have color-coded pressure indicators that let you know whether you need air — green for safe, yellow for warning, and red for dangerous. It's that simple. A set of four costs $19.99.
CLC International
(574) 773-9000
www.clcinternationalinc.com
---
RV Exterior Cleaning Products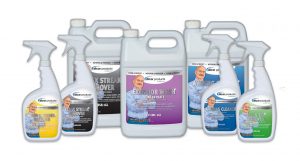 It doesn't seem to take long for an RV to become covered in dirt and grime. Dicor Products has a solution: a full line of RV exterior cleaning supplies. Said to be safe to use on a wide range of RV surfaces, Dicor cleaning chemicals are formulated for maximum effectiveness with minimal elbow grease. Options include super-concentrated Exterior Wash; Black Streak Remover; Bug & Tar Remover; Awning Cleaner; and Mold & Mildew Remover. Also available are various cleaning tools, including a Telescopic Pole with a standard ¾-inch female fitting at the base. With the pole attached to a garden hose, water flows through the 10-foot handle to slots in the three available brush heads to facilitate cleaning and rinsing. The products are available from RV dealers and camping supply stores. Prices vary.
Dicor Products
(800) 837-2059
www.dicorproducts.com
---
50-Amp Cord Set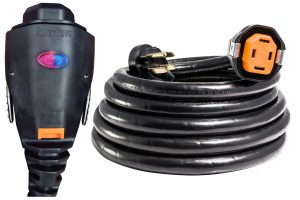 The SmartPlug shore power system replaces traditional twist-type power connectors and inlets. It is designed to protect against loose connections and corrosion. Its pin-and-clip design is said to provide more than 27 times the metal-to-metal contact than a traditional system, lessening electrical resistance and reducing the potential for arcing and overheating. The connector pushes straight in and fastens securely with a four-point locking system, and it's asymmetrical, which avoids alignment issues. The connector is built using a heat- and impact-resistant polymer. The 30-foot 50-amp cord set comes with a reverse-polarity indicator light. Prices start at $498. A 30-amp version is available also. If the RV is not equipped with a SmartPlug inlet, users can purchase an upgrade kit.
SmartPlug Systems
(206) 285-2990
www.smartplug.com
---
Wireless Generator Starter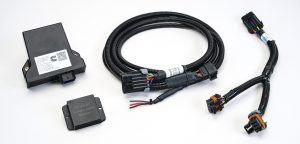 Cummins' new Energy Command Auto Gen Start (EC-AGS+) allows RV owners to remotely monitor and manage their Onan diesel or gas generator. The wireless control system makes it possible to turn on the generator through voice commands or a few taps in an app. It also automatically starts the generator when the batteries need to be charged, or if the inside temperature becomes too warm and the A/C needs to be turned on. It allows for climate monitoring in up to three zones via wireless temperature sensors (one sensor is included). It can even be programmed so that it won't start during campground quiet hours and upset your neighbors. When in Bluetooth range, it sends maintenance reminders, advanced fault code info, operating history, and battery level details. Price: $349.99. The product is available for purchase online at www.shop.cummins.com or can be ordered from a Cummins dealer.
Cummins
(800) 286-6467
www.cummins.tech/EC-AGS