Gear, Gadgets, And Gifts
Practical accessories and assorted goods designed to make life easier and more enjoyable for RVers.
By Linneah Deighton, Associate Editor
Tote Bags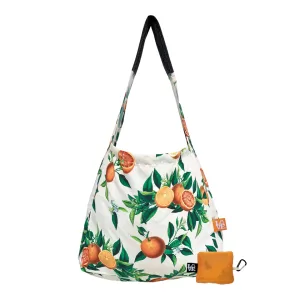 The Stash It bag is a convenient, lightweight, washable shopping tote that can be stuffed into an attached stretchy pouch. It's great for saving space — especially if you use reusable grocery bags and need to keep one somewhere convenient, such as in a bag, purse, or vehicle. The tote bag is designed with a quick clip and can hold up to 35 pounds, which makes it great for lugging around stuff or assisting you in a store. The durable fabrics are made from 100 percent post-consumer recycled materials and, according to company literature, are tested to withstand a lifetime of use. The Stash It comes in 20 different patterns, so there's bound to be one just for you. Price is $24.95. FMCA members can receive a 20 percent discount by using the coupon code FMCARV when checking out until June 20, 2023.
LOVE Bags
(949) 548-5683
www.lovebags.com
---
Lighter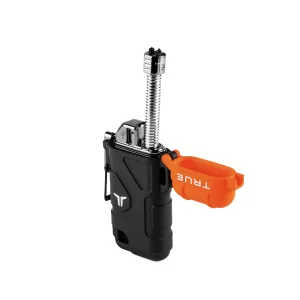 Having existed for hundreds of years, lighters are one of those must-have items. If you're looking for a next-generation design, however, TRUE's Plasma Lighter XR may be a contender. The flameless, fuel-free, rechargeable, lightweight lighter features a flexible and retractable neck. It utilizes plasma arc technology to produce a flame that is windproof at up to 80 miles per hour. The lighter is also water resistant and can float, making it great for whatever Mother Nature decides to throw at you. The lithium polymer battery that powers the lighter uses a USB-C charger, and recharging takes as little as 1.5 hours. It comes with a charging cable and a lanyard. Price is $24.99.
TRUE
(800) 255-6061
www.true.acgbrands.com
---
Lap Desk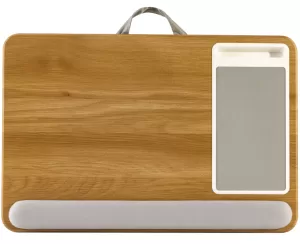 The Home Office Pro Lap Desk makes it possible to work anywhere in style. The lap desk comes with a cushioned wrist rest and a built-in mousepad. For hands-free video chatting or movie watching, you can place your phone in the cellphone slot above the mouse-pad. The dual-bolster, microbead cushion channels heat away from your lap and computer. And if you need to travel or just move somewhere else to work, you can use the reinforced carrying handle to take the desk anywhere you want to go. The lap desk fits most 15.6-inch laptops. Price is $50.
Lap Gear
(833) 527-3375
www.lapdesk.com
---
Camper Keychain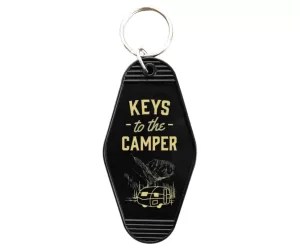 Keychains are a fun, (usually) inexpensive way to customize your set of keys. That, and they can make it easier to grab your keys in a flash. Some people are nostalgic for the old motel keychains they might have come across while traveling. But if your ride is also your traveling home, why not combine the retro look with something fun? The Keys To The Camper Motel Keychain from Caffeinated Creativz is a fun gift for any RVer. Printed with UV ink in Columbus, Ohio, these keychains come with a split ring for easy attachment to your keys and other key rings you may have. The keychain comes in black, white, or pink. Price is $12.
CaffeinatedCreativz
www.etsy.me/3QQ2NL9
---
Multipurpose Soap

Dr. Bronner's Pure-Castile Liquid Soap is a concentrated, biodegradable soap that boasts many uses. Whether you need to wash your face, hair, dishes, or even clean your house, this soap does it all. It contains no synthetic preservatives, detergents, or foaming agents, either. So, if you go primitive camping often, this soap would be ideal to bring, because of its environmentally friendly qualities. There are eight different scents to choose from — including "baby unscented" with no fragrance and double the olive oil for those with sensitive noses and skin. Price is $11.79 for a 16-ounce bottle.
Dr. Bronner's Magic Soaps
(844) 937-2551
www.drbronner.com
---
Shoe Organizer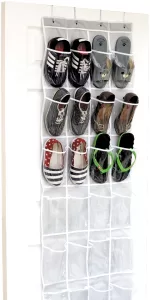 In a small living space such as an RV, finding a place to store all of your things can be a challenge — maybe even more so if you're a shoe aficionado with a massive collection. Cabinet space is at a premium, and keeping shoes and boots in totes or boxes isn't convenient. Luckily, there are solutions — hanging shoe organizers. SimpleHouseware's Crystal Clear Over The Door Hanging Shoe Organizer has 24 clear pockets and can hang on any standard-sized door or closet rod. It doesn't require any special hardware or installation, either. It's great for sneakers, flip flops, slippers, and other types of footwear. The shoe organizer measures 64 inches long by 19 inches wide, so it'll fit in many spaces. Price is $13.99.
SimpleHouseware
(800) 349-0716
www.simplehousewares.com
---
Emergency Weather Radio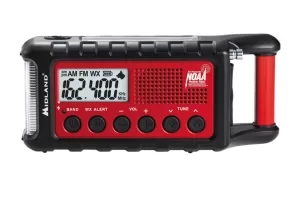 A surprising number of people are ill-prepared for worst-case scenarios. While most people rely on smartphones and other devices to connect to the outside world and to stay updated on everything, that doesn't work too well when the power grid gets knocked out or a serious natural disaster occurs. The ER310 E+Ready Emergency Crank Weather Radio keeps you informed in the event of severe weather or other emergencies, all while utilizing solar panels, a hand crank, or a rechargeable battery for power. The device also functions as an emergency radio, flashlight, SOS beacon, power source for charging cellphones and other USB-compatible devices, and ultrasonic dog whistle so you can be prepared for varied emergency situations. Price is $69.99.
Midland
---
Dishcloth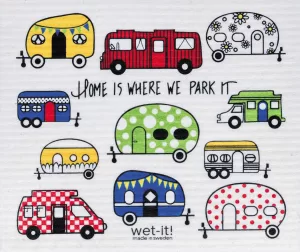 If you'd like to cut back on paper towel use, consider a Swedish dishcloth from Wet-It! These lightweight, super-absorbent cloths soak up messes and leave behind a squeaky-clean surface without needing to use multiple paper towels. Wet-It's line of Swedish dishcloths come in a variety of designs, including the whimsical "My RV." Each cloth reportedly can absorb 15 times its weight and outlasts 16 sheets of paper towels. In an average household, it should last for at least six months, according to product literature. When it's time to give the cloth a good cleaning, just machine wash, place it on the top rack of a dishwasher, or microwave it while wet for two minutes. Price is $6.25.
Wet-It!
(828) 382-0074
www.wetcloths.com
---
RV Products Submissions
To have a product considered for this column, please send information and a high-resolution photograph to [email protected].