Gear, Gadgets, And Gifts
Practical accessories and assorted goods designed to make life easier and more enjoyable for RVers.
By Skip Tate, Associate Editor
Coffee Bags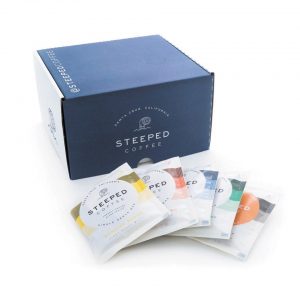 Sometimes — or is it always? — you just need a good cup of coffee. The problem is, coffeepots and K cup machines take up valuable space in an RV, and instant coffee can't satisfy the taste demands of today's coffee connoisseurs. That's where Steeped Coffee comes to the rescue. Steeped is premium single-serve coffee placed in what looks like a tea bag — complete with string and tag. The bags, which come in nitro-sealed packages so the coffee doesn't lose its flavor, are just dunked in hot water and allowed to steep — the longer, the stronger. Pick from five hand-roasted blends. A 10-pack box is $15.
Steeped Coffee
(831) 316-4898
---
Airstream Cooler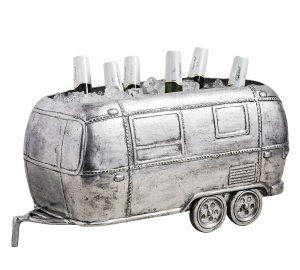 "Silver bullet" lovers will find nothing cooler than this cooler. Airstream and Pottery Barn are partnering for a line of home furnishings, which includes a four-quart party cooler that looks like a scale model of the classic Airstream trailer. Fill it with ice and your favorite beverages. Or, fill it full of dirt and use it as a planter. At almost two feet long, there's plenty of room for whatever you want to put in it. Cost is $199.
Pottery Barn
(888) 779-5176
www.potterybarn.com/products/airstream-cooler
---
Foldable Shovel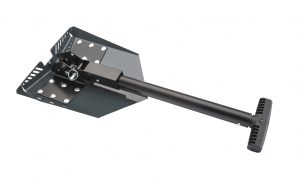 Sand. Snow. Mud. Getting yourself stuck can be pretty easy. Digging yourself out is another story. That requires time, ingenuity, and a good old sturdy shovel. The problem for RV owners is that standard contractor shovels are too big to lug around in a storage bay, and short-shafted shovels lack any kind of serious earth-moving power. So DMOS created the Delta Pro Shovel, which is made of 6000 series aluminum and has a pointed end for digging, a T-shaped handle so you can get a good grip, and a telescopic shaft that extends to more than four feet for leverage and length. When you're done, it collapses to just 24 inches by 11 inches. The cost is $279, which may be pricey, but what's the cost of being stuck?
DMOS
(833) DIG-DMOS (344-3667)
www.dmoscollective.com
---
Portable Projector And Speaker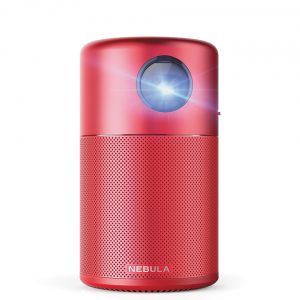 There is nothing quite like watching a movie at a drive-in theater — the fresh air, the giant screen, the twinkling of the stars overhead. Nebula makes it easy to re-create those drive-in days with its Capsule Projector. It's barely bigger than a soda can, but it projects up to 100 inches wide for that drive-in feel. Pull up your towed/towing vehicle or lawn chair, make some popcorn, and hit play. Oh, and the projector, which costs $299.99, includes a built-in 360-degree speaker, so you can hear the movie over the sounds of crickets and your neighbors.
Nebula
(800) 988-7973
https://us.seenebula.com/products/d4111
---
Bamboo Bandages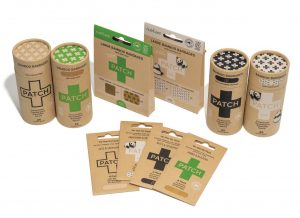 Summer activities bring with them blisters and bug bites and the need for bandages. For people who are allergic to the latex or plastics in common bandages, Nutricare created an alternative that also is environmentally friendly. Its hypoallergenic, breathable Patch bandages are made from bamboo. Some are enhanced with aloe vera to soothe blisters and burns, activated charcoal to draw out impurities or infections, or coconut oil for sensitive skin. They also are biodegradable and disappear into the dirt in about 10 days. A tube of 25 bandages costs $6.99.
Nutricare
www.patchstrips.com
---
3-In-1 Stick Vacuum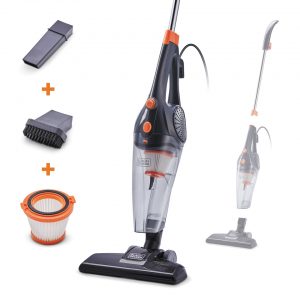 When it comes to cleaning, RVs are unique beasts. Some spaces, such as floors, call for a stand-up vacuum; spaces such as lofts call for a hand-held vacuum; other spaces call for something in between. And every RV seems to have nooks and crannies that serve as campgrounds for tumbleweeds and dust bunnies. Black+Decker may be better known for power tools, but it created a 3-in-1 vacuum that is like a Swiss Army knife for RV cleaning. The 3-in-1 Stick Vac (model BDST1601) breaks down into three sizes, has a crevice tool and a small brush, works on carpet or hard-surface flooring, and packs up small enough to fit in an overhead bin. And at $39.99 on Amazon, it won't clean out your wallet.
Black+Decker
www.blackanddecker.com
---
Off-Road Wheelchair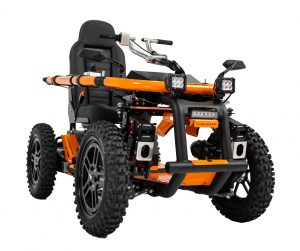 Hit the trails. Head to the beach. Forge that mountain pass. Becoming one with nature is life-enhancing. But if you use a wheelchair or have difficulty walking long distances, nature stops at the end of the paved path. Until now. TerrainHopper developed the Overlander 4ZS, an off-road wheelchair that has four-wheel drive, big knobby tires, a wraparound rollbar, and a winch just in case you get stuck. It has four 750-watt electric motors — one for each wheel — and a range up to 24 miles, depending on battery package and other factors, so even the longest trails are no problem. The TerrainHopper starts at $17,995, with a variety of customization options, as well as financing. So, go ahead and get back to nature.
TerrainHopper
(833) 846-7737
www.terrainhopperusa.com
---
Kids Camera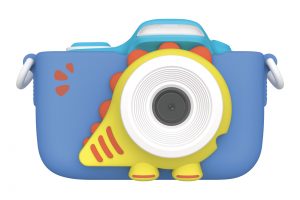 See what the world looks like through the eyes of your children by teaching them to be photographers with the Oaxis myFirst Camera 3. The camera has a viewfinder, front and rear camera lenses (important for selfies), and a two-inch display screen on the back so they can instantly see their shots. There's a flash for low-light shots, an option for taking videos, and another option for closeups when they see that ladybug or woolly worm. The photos are collected on a memory card that you can pop out and slide into your computer for printing purposes (16GB card included; supports up to 32GB), or you can connect the camera to the computer with a micro USB cable. Oh, and it's all packaged in a shockproof case, because, well, kids can be pretty rough at times. Each camera is $79.90.
Oaxis
(562) 606-1633
shop.oaxis.com
---
Reusable Storage Bags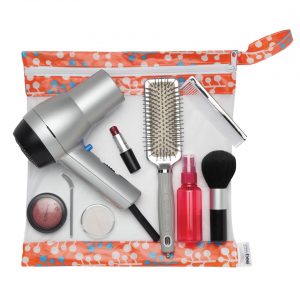 Sometimes it's hard to keep it all together. It doesn't matter whether you're going to the beach, the campground shower, or just trying to find a way to organize all of the loose items floating around inside your RV. At times you need to corral it all in one easy-to-access spot. Lisa Paul knew that feeling, so she created Zizzy Bags, which are eco-friendly storage bags that she initially used to organize her kids' toys but grew into much more. The mesh bags have a zipper to keep stuff in and a helpful hanging loop. She came up with a handful of bright designs and soon found others were asking for them to carry swim gear, sports gear, toiletries, snacks, whatever. The bags are made from recycled plastic pulled from the ocean. Larger laundry bags and three-zippered locker bags are also available. Three large individual bags cost $22.95.
Zizzy Bags
(503) 869-2480
www.zizzybeebags.com