Gear, Gadgets, And Gifts
Practical accessories and assorted goods designed to make life easier and more enjoyable for RVers.
By Linneah Deighton, Associate Editor
 Power Loss Notification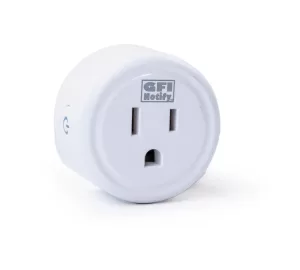 The GFI Notify app and accompanying Smart Plugs can help RV owners to keep watch over electrical power in their sticks-and-bricks home while they are traveling and to do the same for their RV. The system monitors ground fault interrupter (GFI) circuits, other circuits, and whole-house power around the clock. If a GFI trips or power to a circuit fails, the app notifies up to three contacts via email or text within five or six minutes. This is helpful for ensuring that the freezer or sump pump at home keeps humming along, and to make sure pets stay comfortable inside the RV when you are away for a while. The app has a one-time charge of $69 and comes with two Smart Plugs. Additional monitored Smart Plugs can be ordered for $24 each. FMCA members receive a 10 percent discount by using the coupon code FMCA10 when checking out.
 GFI Notify
(844) 434-6839
www.gfinotify.com
---
 Repellent Coat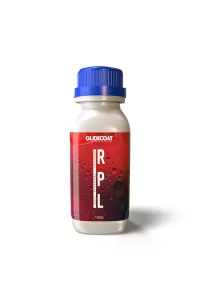 Dark streaks, exhaust soot, and other carbon-based airborne pollutants can be difficultto eliminate from the surface of an RV, but Glidecoat RPL (repellent protective layer) prevents the stains from appearing in the first place. By using the product as a final finishing oil repellent top coating, it creates an oleophobic (oil-resistant) layer that makes the exterior easier to clean. A 50-milliliter bottle of Glidecoat RPL covers 100 to 110 square feet and costs $99; the 120-milliliter size covers 240 to 260 square feet for $195; and the 250-milliliter size covers 500 to 550 square feet for $365.
 Glidecoat
(561) 290-0165
www.glidecoat.com
---
 Backpack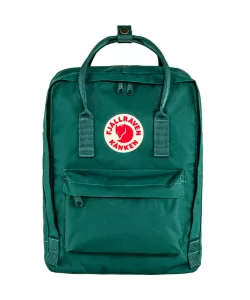 This iconic backpack was created in 1978 to prevent back problems among Swedish schoolchildren. Fjällräven's Kånken backpack is useful for anyone who needs to carry things. It is made from lightweight Vinylon F fabric (available in a wide variety of colors), which withstands dirt and water. The spacious main compartment has a large opening with a zipper, which makes it easy to pack and unpack. It has two flat side pockets and a zippered pocket on the front, perfect for those bits and bobs you want to keep close at hand. The included PE foam seat cushion is stored in the interior back pocket, where it prevents the contents of the back-pack from poking against your back and is always within reach when you need to sit down and take a break. Price is $80 for the original model.
Fjällräven
(855) 996-3746
www.fjallraven.com
---
 Warm Air Circulator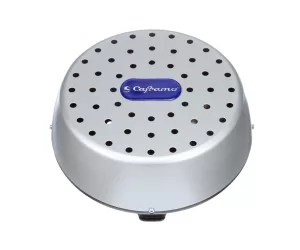 Moisture stuck inside an RV can cause unpleasant smells or even rust metal. Ideal for winterization, Stor-Dry by Caframo combats the effects of moisture in confined spaces — up to 1,000 cubic feet. It uses a low-wattage heating element to raise the ambient temperature above the dew point and circulates warm air with its internal fan. However, unlike a dehumidifier, the Stor-Dry has no water reservoir to empty. Stor-Dry plugs into a standard 120-volt wall outlet and draws 70 watts of power and a mere 0.33 amps. Price is $99.99.
Caframo
(519) 534-1080
seekr.caframobrands.com
---
 Collapsible Laundry Bin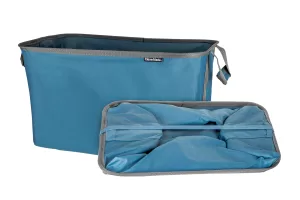 A combination between a pop-up laundry hamper and a laundry basket, CleverMade's Collapsible Laundry Basket uses SnapHinge technology to open and close instantaneously. The basket incorporates a wire rim and a solid baseboard for structure. It holds two loads of laundry and can be toted using the attached handles. When opened, it measures 23 inches long, 15 inches wide, and 13.25 inches high. When it's not in use, simply fold and stow it away. It's available in either charcoal/gray or denim/charcoal. Price is $44.99 for a pack of two.
CleverMade
(760) 814-3577
www.clevermade.com
---
 French Press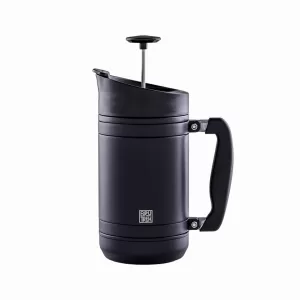 Designed for outdoor brewing, the BruTrek BaseCamp French Press is ideal for making larger batches of coffee —or tea — while camping with family and friends. Its stainless-steel construction stands up to bumping around, and the double-wall insulation keeps beverages hot. The pour spout cover helps avoid spills, and the padded rubber base keeps it from sliding around. When the Bru Stop plate is pressed down, it creates a physical barrier between the coffee grounds and brewed coffee. The plate flexes up while it is being pressed and then springs back to a flat position to halt the brew process. Price is $60 for the 32-ounce size and $70 for the 48-ounce version.
Planetary Design
(406) 728-7008
www.planetarydesign.com
---
 RV Christmas Ornament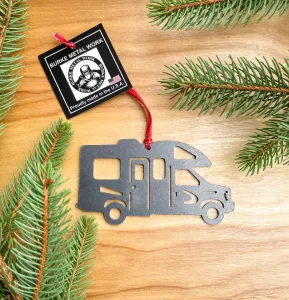 An RV ornament makes a fun addition to anyone's holiday tree or ornament collection, especially if it's handmade. This rustic metal RV ornament is cut from recycled hot-rolled steel and features a bare metal finish with a satin ribbon. Ornaments are cut using a CNC laser table, and a tumbler is used to smooth the edges. To customize your order and make it more meaningful, you can request laser engraving on the front side. The motorhome ornament measures approximately 4.1 inches by 2.25 inches; a travel trailer version measures 3.9 inches by 2.75 inches. All ornaments are made by the Burke family in Attica, Indiana. Price is $25 with laser engraving and $15 without.
Burke Metal Work
www.burkemetalwork.com
---
 National Parks Pass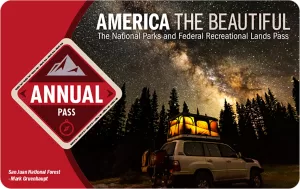 Granting access to over 2,000 locations, the America the Beautiful – National Parks and Federal Recreational Lands Pass covers entrance fees at national parks and national wildlife refuges, lands managed by six different federal departments, and standard amenity fees (day-use fees) at national forests and grasslands. Up to 100 percent of the Annual Pass proceeds go toward improving visitor recreation services. These passes can be purchased at hundreds of locations across the United States, but you can always buy them from the USGS website. Price is $80. Other types of passes also are available.
USGS
(888) 275-8747
store.usgs.gov
---
RV Products Submissions
To have a product considered for this column, please send information and a high-resolution photograph to [email protected].