The molded cover is available in two styles "" one to fit Blue Ox baseplates and one to fit Roadmaster baseplates "" and utilizes connection hardware to attach to the baseplate tabs. According to product literature, initial setup is very easy.
The Nixtopper Hardware Cover has a manufacturer's suggested retail price of $97.
Adjust-A-Brush
10445 49th St. N.
Clearwater, FL 33762
(800) 742-7874
(727) 571-1234
www.adjust-a-brush.com
---
Step mat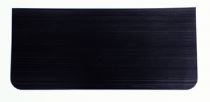 The RV Duramat from RV Innovations is a peel-and-stick, durable, nonslip rubber mat for RV steps.
According to product literature, the corrugated, weather-resistant mat will fit most manual and electric steps and is easy to install. Simply remove the existing nonslip tape from the step; clean the step surface with alcohol; and remove the backing from the mat and place it on the step. The mat reportedly will cover the entire step on electric steps and can be cut to size, if necessary, for manual steps.
The RV Duramat has a manufacturer's suggested retail price of $19.95 and comes with a lifetime warranty.
RV Innovations
4371 Platte Ave.
Sedalia, CO 80135
(800) 815-2159
www.rvinnovations.com
---
Multipurpose lubricant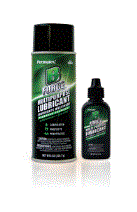 B Force Multipurpose Lubricant from Permatex Inc. is a biodegradable, nontoxic formula that is said to perform as well or better than petroleum-based products.
Developed with a patented composition of base fluids and additives, B Force penetrates into close-tolerance areas to provide a thin protective film that lubricates, displaces moisture, and prevents corrosion. And since it contains no volatile organic compounds (VOCs), it can be used safely for a variety of purposes, both indoors and outdoors.
A 2-ounce bottle of B Force has a retail price range of $3.99 to $5.99, while an 8-ounce aerosol can has a price range of $4.99 to $7.49.
Permatex Inc.
10 Columbus Blvd.
Hartford, CT 06106
(877) 376-2839
(860) 543-7500
www.permatex.com
---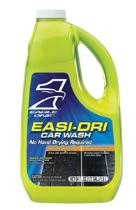 Vehicle wash
Eagle One Easi-Dri Wash is said to make cleaning your motorhome or towed vehicle easier, because it eliminates the chore of hand drying after the wash.
Easi-Dri features a proprietary polymer that reportedly sheets water off the surface of the vehicle as it's rinsed, leaving it shiny and free of spots. According to product literature, the wash's deep-cleaning formula quickly removes dirt and road grime while protecting the wax finish.
A 64-ounce bottle of Easi-Dri Wash has a manufacturer's suggested retail price of $5.99.
Eagle One
3499 Blazer Parkway
Lexington, KY 40509
(800) 432-4531
www.eagleone.com
---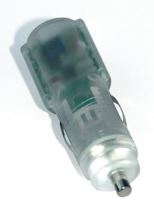 Flashlight/USB charger
The USB Flashlight-er is a combination rechargeable emergency flashlight and USB charging device that plugs into your vehicle's DC accessory power port.
The in-dash end of the device functions as a high-power flashlight that includes three LED bulbs and a diffuser lens that is capable of casting light over a large area. Near the rear of the Flashlight-er is a 1-amp USB port that makes it possible to charge various electronic devices that utilize a USB charging adapter.
The USB Flashlight-er has a manufacturer's suggested retail price of $29.95.
Flashlighter LLC
12167 Orange Blvd.
West Palm Beach, FL 33412
(561) 793-0189
www.theflashlighter.com
---
Protective three-ring binder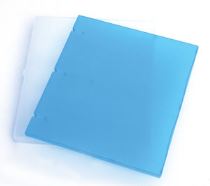 According to product literature, the UniKeep 1.0-inch View Case Binder from Univenture Inc. is a fully enclosed three-ring binder that will protect all of your important documents.
The case, which is made of 100 percent recyclable polypropylene, features a locking tab on the front and snap-shut rings inside, and it can hold from 160 to 190 sheets of 20-pound paper. It includes a clear overlay into which a cover sheet can be inserted.
The 1.0-inch View Case Binder is available in clear, white, black, smoke, blue, kiwi, ocean, and mango colors and has a manufacturer's suggested retail price of $6.05. The company also offers a variety of other case binders in different styles and sizes.
Univenture Inc.
13311 Industrial Parkway
Marysville, OH 43040
(800) 992-8262
(937) 645-4600
www.univenture.com
---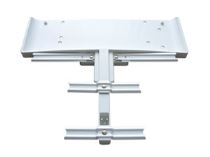 DTV antenna upgrade
Winegard Company has introduced the Wingman (model RV-Wing), an add-on digital TV upgrade for all crank-up Sensar batwing over-the-air antennas that reportedly increases reception range for VHF and UHF channels.
According to product literature, the Wingman increases performance up to 100 percent on DTV channels so viewers can enjoy free local programming in both digital and high definition (assuming the TV is digital-ready or connected to a converter box). The lightweight Wingman attaches to the existing Sensar antenna head with four snap-on screws.
The Wingman has a manufacturer's suggested retail price of $29.99.
Winegard Company
3000 Kirkwood St.
Burlington, IA 52601
(800) 288-8094
www.winegard.com/wingman
---
Personal identification device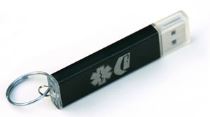 A USB flash drive from Identification Devices LLC can hold all of the necessary information emergency response personnel may need to know about your specific medical needs.
Called iD, the device plugs into a computer's USB port and includes an auto-loading program into which the owner inputs personal information such as their name, emergency contacts, blood type, current health conditions, allergies, etc., into the requested fields. Once this information is saved, the device can be carried on a key ring, in a purse, or any other place a medical responder easily can find it.
The iD has a manufacturer's suggested retail price of $29.95, with free shipping and handling. A set of two is priced at $49.95 plus $4.95 for shipping and handling.
Identification Devices LLC
2598 E. Willow Wick
Sandy, UT 84093
(866) 955-0535
www.identificationdevices.net
---
Smoke cones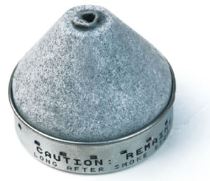 Add smoked flavor to your food by turning your ordinary grill into a smoker with Olde Barbeque Smoke Cones from Rutland Products.
According to product literature, cold-smoking is better for putting wood flavor into food, as some fish and meats, which cook in 10 minutes or less, are not on the grill long enough when smoking with wood chips. By using smoke cones in your grill, you can cold-smoke food and then light the grill and cook it. The smoke cones seal in real wood flavor and the food's own juices.
Smoke cones are available in mesquite, hickory, cherry, and apple flavors and have a manufacturer's suggested retail price of $3.99 each. A variety pack containing hickory, mesquite, and apple flavors is available for $11.97.
Rutland Products
38 Merchants Row
Rutland, VT 05702-0340
(800) 544-1307
www.rutland.com
{loadpositionEndBlurbProducts}