Laptop computer shelter
The Planet Business from LapDome Inc. is a padded laptop carrying case that pops open to shade and protect your computer. The product offers protection from the elements, but most of all it provides computer visibility when working outdoors.
The carrying case features a rear slot for power and security cables; a lockable front zipper door; and a handy pouch to carry DVDs, extra batteries, and cords. The product also includes a padded modular shoulder bag to hold paperwork, books, maps, etc.
The Planet Business has a manufacturer's suggested retail price of $74.95.
LapDome Inc.
1578 Noyes Road
Arroyo Grande, CA 93420
(800) 417-1377
(805) 473-3654
www.lapdome.com
---
Automotive ipod interface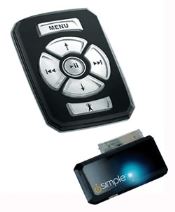 The WiFli from iSimple Solutions is a wireless docking solution for iPods and iPhones that is said to offer outstanding sound through any stereo.
The WiFli kit consists of a transmitter that connects to the iPod and a wireless remote with a cradle that mounts to the steering wheel. Once connected, the WiFli transmits a digital radio signal to the vehicle's stereo. Radios equipped with RDS technology also will display song information on the radio's display. In addition, the transmitter can be connected to a mini-USB charging device (sold separately) to charge the iPod while also powering the WiFli.
The WiFli has a manufacturer's suggested retail price of $79.95.
iSimple Solutions
13190 56th Court
Suite 401
Clearwater, FL 33760
(866) 788-4237
www.isimplesolutions.com
---
LED flashlight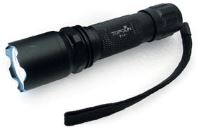 According to product literature, the Top Gun P.I. LED flashlight from AE Light was designed to meet the standards of emergency services personnel, while remaining relatively small.
The 5.5-inch-long flashlight is made of anodized aluminum and weighs just 3 ounces (with batteries). The 3-watt CREE LED puts out 200 lumens with a projection distance of up to 300 feet. The flashlight includes rechargeable lithium-ion batteries that will provide full light for up to four hours, or can be equipped with CR123A lithium batteries.
The Top Gun P.I. also includes a belt carry pouch and an AC-DC multi-volt charger. It has a manufacturer's suggested retail price of $175.
AE Light
1498 Rogue River Highway
Grants Pass, OR 97527
(541) 471-8988
www.aelight.com
---
Flagpole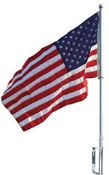 According to product literature, the Liberty Vehicle Flag Pole System from RealWheels Corporation was designed to take on the rigorous demands put on a flagpole mounted to a vehicle.
The 6-foot flagpole accommodates flags from 2 feet to 4 feet high and includes a 360-degree rotation system that keeps the flag from wrapping around the pole. The universal mounting socket receiver installs to a variety of vehicle locations at any angle. The 1-inch-diameter flagpole, mounting hardware, and 360-degree rotation system are made of heavy-gauge 304 stainless steel, while the aluminum fittings have been hand-polished and plated with RealGloss, said to be more durable than chrome.
The Liberty Vehicle Flag Pole System comes with a 3-foot-by-5-foot American flag and has a manufacturer's suggested retail price of $288.60. The system also can be purchased without the flag for $246.20.
RealWheels Corporation
3940 Tannahill Drive
Gurnee, IL 60031
(800) 982-1180 (U.S. only)
(847) 662-7722
www.realwheels.com
---
RV shade repair kit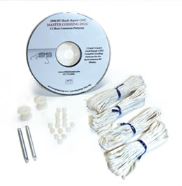 The RV Shade Repair Kit from The Dirty Blind Man LLC reportedly can help anyone fix the day-night shades in their motorhome with no special tools required.
Each kit comes with all of the accessories needed to repair two-cord, three-cord, or four-cord shades, including constant-tension stainless-steel springs; 130-pound-rated, high-tenacity filament polyester cords (in 25-foot sections); nylon replacement guides; high-impact nylon cord retainers; and a Master Cording CD with step-by-step instructions on how to make repairs to the 12 most common cording patterns. The company offers 10 different cord colors in its kits.
The two-cord kit has a manufacturer's suggested retail price of $14.99, while the three-cord or four-cord kit is priced at $19.99.
The Dirty Blind Man LLC
44489 Towne Center Way
D-#438
Palm Desert, CA 92260
(877) 715-8800
www.dirtyblindman.com
---
Refrigerator spill protection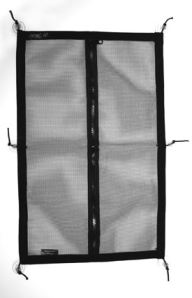 Are you tired of worrying whether the contents of your motorhome's refrigerator are going to spill out the moment you open the door after a day of travel? A solution to this common RVing problem may be the Christar's Net.
This 27-inch-by-16-inch nylon net attaches to the inside of most Dometic and Norcold refrigerators to create a barrier between the shelves and the floor. The net is held in place via eight suction cups attached to elastic nylon cords for tethering flexibility and comes with a plastic zipper for easy access to your refrigerator's contents while traveling.
The Christar's Net has a manufacturer's suggested retail price of $29.95.
Christar's Net Inc.
P.O. Box 41565
Long Beach, CA 90803
(562) 477-4210
www.christarsnet.com
---
Tow bar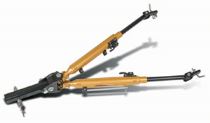 Demco recently introduced its Dominator tow bar for those interested in flat-towing a vehicle behind their motorhome.
The Dominator is constructed of steel and aluminum components and weighs just 30 pounds. According to product literature, its independently moving arms are designed to ease the task of hooking up to the towed vehicle, and the adjustable mounting clips on each arm enable users to place the provided safety cables and storage arm for the coiled wiring cable (not included) anywhere they want. The Dominator has a 7,500-pound towing capacity (when used with the appropriate weight-rated 2-inch receiver) and also features easy trigger arm releases and a silent hitch pin. The tow bar can be stored in multiple positions on the motorhome when not in use.
The Dominator has a manufacturer's suggested retail price of $995.
Demco
4010 320th St.
Boyden, IA 51234
(800) 543-3626
(712) 725-2311
www.demco-products.com
---
Illuminating slippers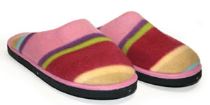 Maneuvering around in a dark motorhome can lead to stubbed toes, banged elbows, or even more serious accidents. To the rescue come BrightFeet Lighted Slippers from Boston Ideas LLC.
These slippers feature weight-activated LED "headlights" in the front, providing approximately 25 feet of light so the wearer can move hands-free around a dark area. The LED lights turn on only in the dark and automatically shut off when they sense light. The slippers are constructed of 100 percent polyester fleece material, while the soles are made of a non-skid rubber material.
BrightFeet Lighted Slippers are available in 5 colors and in three sizes for both men and women. They come with replaceable lithium batteries. The slippers have a manufacturer's suggested retail price of $39.95.
Boston Ideas LLC
1209 E. Jackson St.
Suite E
Thomasville, GA 31792
(229) 225-1462
www.brightfeetslippers.com
---
Sunglasses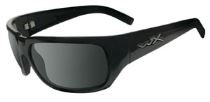 Reign sunglasses from Wiley X Eyewear are said to provide superior visual acuity, enhanced eye comfort, and rugged protection for those who enjoy outdoor activities.
The sunglasses feature a lightweight, durable, wraparound frame matched with the company's proprietary High Velocity Protection Selenite polycarbonate lenses, which provide protection and distortion-free vision. The sunglasses also protect the eyes from harmful ultraviolet A and B rays and help eliminate distracting glare.
Reign sunglasses are available in a number of frame and lens combinations and have manufacturer suggested retail prices ranging from $104 to $146, depending on lens options.
Wiley X Eyewear
7491 Longard Road
Livermore, CA 94551
(800) 776-7842
www.wileyx.com
{loadpositionEndBlurbProducts}