The evenings will be filled with great music and good times during FMCA's 82nd International Convention next month.
By Doug Uhlenbrock, Associate Editor
June 2009
For folks who enjoy reliving their college days, FMCA's "Bowling Green Bash," to be held July 20 through 23, 2009, on the campus of Bowling Green State University in Bowling Green, Ohio, will seem a lot like homecoming. Old friends will once again gather to swap stories, recall the good times, and look ahead to the future. The classrooms will be filled during the daytime hours with eager learners soaking up all sorts of RV knowledge. And, of course, when evening rolls around and it's time to unwind, FMCA will provide a slate of outstanding entertainment that is sure to make a happy conclusion to each day.
On Sunday, grab your partner and join square-dance caller Jack Ingle as he sends dancers whirling around the floor during Square, Round, and Line Dancing in the Rec Center at 7:30 p.m., courtesy of PoliSeek RV Insurance, C95, an FMCA One Star sponsor. Jack has been calling and teaching square dancing for more than 20 years, and he'll make it an enjoyable evening for experienced dancers and novices alike. If you're in the mood for some fun exercise or just enjoy watching the action, make your way to the Rec Center for a night of dancing and good times.
After spending Monday "" the opening day of the convention "" attending seminars and inspecting new coaches during the Motorhome Preview, round up your friends and make a beeline to the Rec Center that night for music, laughter, and camaraderie during the FMCA Social at 7:00 p.m.
Entertainment on Tuesday, Wednesday, and Thursday evenings will take place at the Perry Doyt Stadium on the Bowling Green State University campus at 8:00 p.m.
On Tuesday, you won't believe your ears when members of the five-man a cappella group 42Five use only their voices to re-create the sound of an entire instrumental band during this amazing performance.
The Orlando, Florida-based group includes Ryan Reed, Earl Elkins, Geoff Castellucci, Danny Head, and Layne Stein, who together bring timeless, classic music to life with renewed freshness. Their style has evolved from a street-corner barbershop sound drawing on funk, rock, jazz, and blues to create a unique brand of music that is winning the admiration of audiences wherever they perform.
The group, which formed in 2000, has released three albums "" "EP," "Time Machine," and "Unstoppable" "" and has performed throughout the United States, Mexico, and the Caribbean.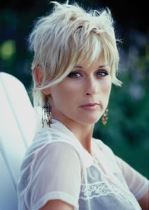 On Wednesday, country superstar Lorrie Morgan will appear in Bowling Green to perform many of her biggest hits, along with a selection of her newer music.
Lorrie was barely a teenager when she made her first major appearance, singing "Paper Roses" with her father, country star George Morgan, on the Grand Ole Opry stage. When he died in 1975, Lorrie carried on the legacy by touring with her father's band to keep his memory alive while winning countless new fans.
Since that time, Lorrie has sold more than 10 million albums; was named TNN/Music City News Female Artist of the Year four times; received County Music Television's Female Vocalist of the Year in 1992; and received Country Music Association awards for Vocal Event of the Year in 1990 and Album of the Year for "Common Thread" in 1994. She also became the youngest person ever to become a member of the prestigious Grand Ole Opry at the age of 25.
From 1989 to 1997, Lorrie had 14 Top 10 singles on Billboard magazine's Country chart, including three that made it all the way to number 1: "Five Minutes," "What Part of No," and "I Didn't Know My Own Strength." She's recorded numerous albums, including seven that have gone gold or platinum, and celebrates the release of her newest album, "I Walk Alone" this year.
On Thursday, relive the days when poodle skirts were all the rage, the corner drugstore was the place to hang out, and you could hear your favorite hits by slipping a dime in the jukebox as Phil Dirt and the Dozers deliver a rock 'n roll oldies review you won't want to miss.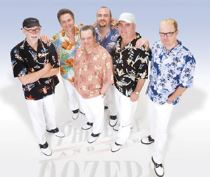 The group takes the audience on a nostalgic journey through the 1950s,'60s, and '70s, performing standards such as the Four Seasons' "Sherry," The Righteous Brothers' "Unchained Melody," and Roy Orbison's "Pretty Woman." And even though the convention is in the American heartland, songs made famous by the Beach Boys and Jan and Dean will have you California dreaming. Phil Dirt and the Dozers even cover contemporary oldie hits from the Doobie Brothers, Grand Funk Railroad, the Eagles, and the O'Jays.
Phil Dirt and the Dozers include founding member Steve Cabot (guitar), Mark Frye (keyboards, sax, and flute), Tony Alfano (guitar), Craig Goodwin (bass), Hadden Sayers (guitar), and Tony McClung (drums). The band has performed at venues large and small throughout North America for nearly 30 years.
So make sure to keep your evenings open throughout the "Bowling Green Bash." You certainly won't want to miss out on any of the nighttime fun slated for this midsummer gathering.