These two-piece holders include a pushpin on one end and a magnet on the other, making it possible to hang items from a tack board without putting holes in the object. Push the pin end into the board and then put the item between the pin end and the magnetic cap. It also can be used on a metal surface by using the magnet to secure the object.
An eight-pack of MagTacks is available in assorted colors or silver and has a manufacturer's suggested retail price of $6.99.
OXO Consumer Care Center
1331 S. Seventh St.
Second Floor
Chambersburg, PA 17201
(800) 545-4411
www.oxo.com
---
Nonslip pad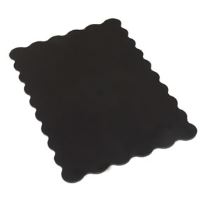 The SmartPad from the CLOR Group LLC can be positioned on virtually any surface to keep items in place.
The pad, which is made of a revolutionary silicone material, grips the surface it's placed on, along with the items placed on it. In a vehicle it can hold items such as a cell phone, an iPod, and more, and because it uses no adhesives or magnets, it can be moved to another location.
SmartPads are available in two sizes: the mini (5.5 inches by 3.5 inches) has a manufacturer's suggested retail price of $5.99, while the large (7.5 inches by 5.25 inches) is priced at $9.99. They can be purchased at a variety of retailers, including The Container Store.
CLOR Group LLC
6 Oak Brook Club Drive
#307
Oak Brook, IL 60523-8649
(888) 388-1438
(630) 563-9754
www.smartpad.info
---
Phone system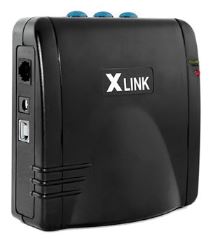 The XLink BT from Xtreme Technologies Corporation makes it possible to wirelessly connect up to three cell phones to regular telephones, allowing users to receive or make cell calls through the traditional phones.
The system uses Bluetooth technology to synch the cell phones to the XLink BT unit whenever they are near the device. The traditional phones connect to the XLink BT via telephone wire and ring whenever a cell phone call is received. Each of the synched cell phones will produce a different ringtone, and caller ID information will transfer as well.
The XLink BT has a manufacturer's suggested retail price of $99.99.
Xtreme Technologies Corporation
429, 3553 – 31 Street N.W.
Calgary, AB
Canada T2L 2K7
(416) 840-5452
www.myxlink.com
---
Security device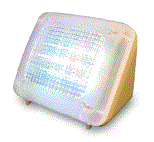 The FakeTV from Opto-Electronic Design Inc. uses super-bright LEDs to simulate the light output from a real television, giving potential burglars the impression that the motorhome or stationary home is occupied.
Unlike most real TVs, which can't be put on a timer, the FakeTV includes a light sensor that turns the unit on at dusk and a timer switch to select when to turn it off. Set up the device anywhere in the motorhome or house where it cannot be seen from the outside or is hidden by translucent blinds or shades to produce the appearance that someone is home.
The FakeTV has a manufacturer's suggested retail price of $34.99. Type "RV" into the coupon code or mention it when calling to receive a $10 discount.
Opto-Electronics Design Inc.
6440 Flying Cloud Drive
Suite 207
Eden Prairie, MN 55344
(888) 621-5800
(952) 943-2378
http://www.faketv.com/
---
Induction stovetop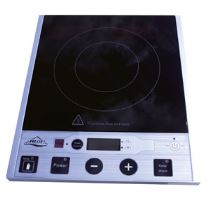 The Induction Hot Plate from Pilot Recreation is a one-burner stovetop that uses heat generated through magnetic power to reduce cooking time and use less energy than traditional LP-gas or electric stovetops.
The 120-volt-AC appliance reportedly provides instant cooking heat "" from 160 degrees to 400 degrees Fahrenheit "" once any pot or pan that a magnet will stick to is placed on the glass plate. (Aluminum, ceramic, glass, and some stainless-steel cookware cannot be used.) Once the pot is removed from the stovetop, the cooking surface cools quickly to reduce the risk of burns or fire, plus it radiates very little heat when being used. The unit measures 14 1/2 inches long by 12 inches wide, and stands 2 1/2 inches high.
The Induction Hot Plate has a manufacturer's suggested retail price of $149.99.
Pilot Recreation
7810 Land O' Lakes Blvd.
PMB #401
Land O' Lakes, FL 34639
(813) 412-3524
http://www.fireloungeoutdoors.com/
---
Portable refrigerator/freezer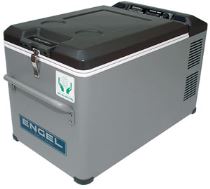 The MT35F portable, dual-voltage refrigerator/freezer from Engel USA can provide additional storage space for food items that must remain frozen or chilled, and is compact enough to fit in the basement storage compartment of most motorhomes.
The 35-quart unit, which operates on 12/24-volt-DC or 120-volt-AC power, has a variable climate control that allows users to maintain an interior temperature between 0 and 40 degrees Fahrenheit. The MT35F weighs 46.3 pounds and has exterior dimensions of 25.5 inches long, 14.3 inches wide, and 16 inches high.
The MT35F has a manufacturer's suggested retail price of $649 and comes with a two-year warranty.
Engel USA
1555 Jupiter Park Drive
Unit 5
Jupiter, FL 33458
(888) 272-9838 (U.S. only)
(561) 743-7419
http://www.engel-usa.com/
---
Adapters

Premium 110-volt Pigtail Adapters from Arcon Electrical Products feature a new handle that is said to make plug extraction easier and stores flat against the plug when not in use.
The adapter ends are made of durable PVC with solid brass contacts, and the cord and handles are yellow to make them more visible. The pigtail adapters are available in a variety of 15-amp, 30-amp, and 50-amp configurations. A 30-amp stripped and several flat-wire adapters also are available.
Arcon Premium Pigtail Adapters have manufacturer's suggested retail prices starting at $9.99.
Arcon Electrical Products
7930 S.W. Burns Way, Unit C
Wilsonville, OR 97070
(866) 387-7725
http://www.arconelectrical.com/
---
Diesel oil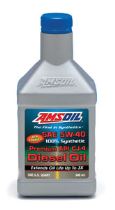 According to product literature, AMSOIL Synthetic 5W-40 Premium Diesel Oil was specifically designed to meet the higher performance demands of modern diesel engines while providing improved fuel mileage.
The oil is formulated to comply with API CJ-4 emission quality standards for model-year 2007 and newer diesel engines, and is compatible with all exhaust treatment devices. It is said to withstand the stress of heat, soot, and acid to reduce deposits, corrosion, and wear. And its broad viscosity range reportedly provides excellent cold-weather starting and high-temperature protection.
A 1-quart container of AMSOIL Synthetic 5W-40 Premium Diesel Oil has a manufacturer's suggested retail price of $8.70. The oil also is available in 1-gallon and 2.5-gallon bottles, 30-gallon and 50-gallon drums, and 275-gallon totes.
AMSOIL
925 Tower Ave.
Superior, WI 54880
(800) 777-8491
(715) 392-7101
http://www.amsoil.com/
---
Mops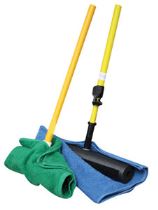 Mary Moppins mops are said to make quick work of the toughest cleaning jobs around the motorhome.
Mary Moppins mop heads include three strips of hook-and-loop fastening material that hold ordinary terry-cloth towels securely in place. The fasteners are attached to a firm, but not rigid, tube that moisture does not penetrate. The mop can be used to wash and dry the motorhome's exterior; apply wax; clean awnings; remove bugs and highway debris from the windshield; mop the floors; and more.
The 14-inch mop head has a manufacturer's suggested retail price of $25 and can be attached to any standard threaded handle. The 14-inch Super System, which includes the mop head, an extension handle, and a terry-cloth towel, is available for $53.95.
Mary Moppins Co.
1083 Tyson Lane
Eugene, OR 97404
(800) 345-3934
(541) 688-7195
www.goclean.com
{loadpositionEndBlurbProducts}