Tow Bar Device
The Quiet Hitch (model 061) from Roadmaster Inc. is an antirattle ring designed to eliminate the noise and vibration that can occur when the tow bar is connected to the motorhome.
The device, which fits 2-inch Class 3 and Class 4 hitch receivers, is said to pull the hitch receiver and tow bar extension together using a dual-bolt design and jam nuts that can be installed in seconds. When tightened prior to towing, the zinc-plated Quiet Hitch removes any free play between the receiver and extension.
The Quiet Hitch has a manufacturer's suggested retail price of $28.04.
Roadmaster Inc.
6110 N.E. 127th Ave.
Vancouver, WA 98682
(800) 669-9690
(503) 288-9898
www.roadmasterinc.com
---
Digital TV Antenna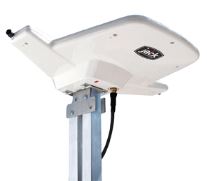 The Jack over-the-air HDTV antenna from King Controls is said to provide improved reception of digital TV signals for RVers.
According to product literature, the Jack covers the full digital spectrum for both UHF and VHF signals and offers improved reception of UHF signals, where 80 percent of the new digital local channels are broadcast. The amplified antenna is less directional than traditional TV antennas, making it easier for users to scan and find available channels. The Jack measures 12.5 inches long, 16.5 inches wide, and stands 2 inches high, making it smaller than similar antennas.
The Jack has a manufacturer's suggested retail price of $49.95.
King Controls
11200 Hampshire Ave. S.
Bloomington, MN 55438
(800) 982-9920
(952) 922-6889
www.kingcontrols.com
---
Optics Cleaner

The LensPen from Parkside Optical Inc. is a small pen-like device used to clean camera and binocular lenses.
The LensPen has two easily accessible working ends to remove debris and fingerprints from optics. One end includes a retractable goat's hair brush to remove dust and other particles from the lens or eyepiece, while the opposite end has a dry chamois tip embedded with a carbon compound to wipe away fingerprints and other smudges.
The LensPen has a manufacturer's suggested retail price of $14.95.
Parkside Optical Inc.
650-375 Water St.
Vancouver, BC
Canada V6B 5C6
(877) 608-0868
www.lenspen.com
---
Water-Saving Showerhead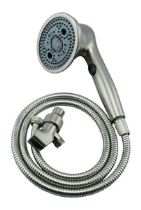 Evolution showerheads from Oxygenics are said to provide a shower experience like you've never had, while saving 20 percent to 70 percent in water usage when compared to industry-leading brands.
The Evolution's shower wand features a push-button selector to easily switch between four spray settings, as well as a 360-degree, rotating oval head design that creates a wider spray area than standard showerheads. The product includes patented pressure-boosting technology that is said to ensure an invigorating shower spray regardless of water pressure. The showerhead's internal components are made of Delrin, which reportedly increases durability and eliminates clogging, mineral buildup, and corrosion.
The Evolution showerhead comes with a 60-inch hose and has a manufacturer's suggested retail price of $59.95.
Oxygenics
976 United Circle
Sparks, NV 89431
(800) 344-3242
(775) 398-7680
www.oxygenics.com
---
Ergonomic Tools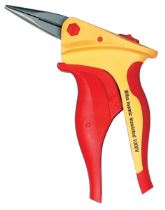 According to product literature, insulated Inomic pliers from Wiha Quality Tools combine functionality, ergonomics, and technology to provide users with a durable, dependable, easy-to-use tool.
The pliers' advanced ergonomic handle design provides improved hand and wrist alignment, reducing fatigue and the risk of injury. The grip is made of low-weight fiberglass-reinforced plastic with a soft plastic coating for the ball of the hand. The tool head is mounted at a 23-degree offset for effectiveness and ease of operation. Each tool has a convenient jaw lock and grip return spring.
Insulated Inomic pliers are available as Long Nose Pliers with Cutters, Combination Pliers/Cutters, and Diagonal Cutters and have a manufacturer's suggested retail price of $55.98 each.
Wiha Quality Tools
1348 Dundas Circle
Monticello, MN 55362
(800) 494-6104
(763) 295-6591
www.wihatools.com
---
Solar Charger
The USB+AA Foldable Solar Charger from PowerFilm Inc. is said to charge portable USB devices as well as AA rechargeable batteries.
The device works with most USB devices and comes with a pair of AA rechargeable batteries that are said to charge completely in four hours in full sunlight. The charger will even provide power through the USB port in low-light or no-light situations, thanks to the rechargeable batteries that act as storage devices for the energy absorbed from the sun during the day.
The USB+AA Foldable Solar Charger has a manufacturer's suggested retail price of $99.99.
PowerFilm Inc.
2337 230th St.
Ames, IA 50014
(515) 292-7606, ext. 116
www.powerfilmsolar.com
---
Fly Killer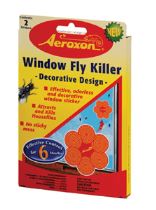 Aeroxon Window Fly Killer from Northern Explorer LLC is designed to attract and quickly kill bothersome houseflies in your motorhome.
The bait-coated, label-type sticker attaches to the inside of any window. The product includes both food and pheromone attractants to draw houseflies to the sticker, where they feed on the insecticide. According to company literature, Window Fly Killer is odorless, eliminates the sticky mess and chemical smell associated with spray treatments, and is effective for six months.
Each packet of Aeroxon Window Fly Killer includes two stickers and has a manufacturer's suggested retail price of $6.99.
Northern Explorer LLC
14700 Linden Lane
Leawood, KS 66224
(888) 681-1443
www.northernexplorer.com
---
Insect Repellent

Natrapel 8-Hour from Tender Corporation is said to offer the insect-repelling power of DEET, but without the potential health concerns. And unlike DEET, Natrapel 8-Hour is safe on gear, so it won't melt your sunglasses, fishing line, camera, and other plastics.
According to product literature, the product is formulated with 20 percent of the CDC–recommended active ingredient Picaridin to provide eight hours of protection from mosquitoes, blackflies, ticks, and more. It is available in 1-ounce and 3.5-ounce pump spray bottles, a 5-ounce continuous spray can, or a 12-wipe package.
Natrapel 8-Hour insect repellent has manufacturer's suggested retail prices of $3.99 (1-ounce bottle), $5.99 (3.5-ounce bottle and 12-wipe package), and $7.99 (5-ounce canister).
Tender Corporation
106 Burndy Road
Littleton, NH 03561
(800) 258-4696
(603) 444-5464
www.tendercorp.com
---
Pet Care Device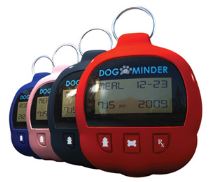 According to product literature, the Dog-e-Minder can help keep track of the last time your pet was walked, fed, and received medication.
The device attaches to your dog's collar and allows you to check and update important information about your dog's care. Each of the three buttons on the device includes a symbol related to an activity. To find out when the last time the pet was walked, fed, or received medication, simply press the corresponding button to reveal that date and time. When you perform one of these activities, press the appropriate button for three seconds, and the date and time are saved. When idle, the Dog-e-Minder also can act as an ID tag with pet name and owner contact information.
The Dog-e-Minder is available in four colors and has a manufacturer's suggested retail price of $19.95.
Dog-e-Minder LLC
20725 N.E. 16th Ave., Suite A15
North Miami Beach, FL 33179
(800) 728-8295
www.dogeminder.com

{loadpositionEndBlurbProducts}