Personalized Sign
Let other campers know who you are and where you're from with the Personalized RV Sign from Gunflint Woodshop.
Each sign measures 11.5 inches wide and 32 inches tall and includes the owners' names, their city and state of residence, and a silhouette of their home state. Eleven colors are available to mix and match for the sign, lettering, and frame, or owners can send in a paint chip that can be matched for a coordinating campsite appearance. The company also offers other designs.
The Personalized RV Sign has a retail price of $50 plus $15 shipping.
Gunflint Woodshop
P.O. Box 2595
Lake Ozark, MO 65049
(573) 723-2782
www.gunflintwoodshop.com
---
RV Mattress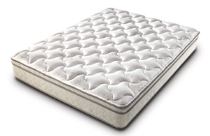 Denver Mattress Hospitality recently introduced the RV Supreme Euro Top Foam Mattress.
The 10-inch-thick mattress features an 8-inch high-density foam core — no coil wires — to provide proper sleeping posture support. On top of that is a padded quilt that includes 1 inch of soft BioFlex foam and 1.5 inches of convoluted foam that's quilted to the stretch knit cover. All materials meet flammability standards. The mattress is available in Queen (60 inches by 80 inches), Short Queen (60 inches by 75 inches), King (76 inches by 80 inches), and Narrow King (72 inches by 80 inches) sizes.
The mattresses are available through Recreation Nation (855-866-8877, www.recreationnation.me) and are priced at $599 (Queen), $589 (Queen Short), $739 (King), and $729 (King Narrow).
Denver Mattress Hospitality
10800 E. 45th St.
Denver, CO 80239
(866) 269-9568
(303) 566-8200
www.denvermattresshospitality.com
---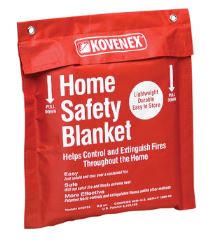 Fire Safety Blanket
The Kovenex Home Safety Blanket from Waubridge Specialty Fabrics LLC is a fire safety product designed to effectively contain and extinguish small fires.
According to product literature, the blanket is made of patented Kovenex fabric that will never catch fire or spread flames. Made from a blend of high-performance fibers with flame-and heat-resistant properties, it has been tested to standards of the National Fire Protection Association. The blanket will not burn and retains its effectiveness over time.
The 32-inch-by-35-inch blanket has a suggested retail price of $39.
Waubridge Specialty Fabrics LLC
13701 Jefferson Davis Highway
Chester, VA 23831
(866) 861-7976
(804) 796-9656
www.kovenex.com
---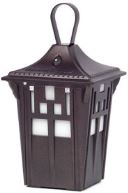 Mosquito Control
The Terminix AllClear Mosquito Mister Lantern with Naturals from Universal Pest Solutions LP is said to quickly and safely repel mosquitoes.
The lantern works by misting the Naturals solution, which includes Geraniol, an all-natural extract from the lemongrass plant. The mists can be programmed to control various levels of mosquito activity. The nontoxic repellent reportedly is safe to use around children, pets, and food, and each 12-ounce refill works for up to 10 hours. The device includes a remote control and is powered by four AA batteries. The weather-resistant lantern has a bronze finish and features optional soft-glow lights.
The Terminix AllClear Mosquito Mister Lantern with Naturals has a retail price of $79.99, and Naturals refills are priced at $7.99.
Universal Pest Solutions LP
5950 Berkshire Lane, Suite 400
Dallas, TX 75225
(888) 966-2483
www.allclearmister.com
---

RoadKing Shocks recently introduced a 3-inch shock absorber built specifically for 45-foot bus conversion and motorhome applications.
Shock Absorbers
Forty-five-foot coaches have independent front suspension systems in which the shock absorber is mounted inboard on the A arm, putting a two-to-one leverage on the shock. This causes the shock to travel ½-inch when the tire is traveling 1 inch up and down. To compensate for this movement, the shock is required to make four times the force. According to company literature, the new RoadKing 3-inch shock has the widest range of self-adjustment control ever developed for large bus and coach conversions and is designed to last for the life of the coach.
RoadKing 3-inch shocks have a retail price of $900 per pair.
RoadKing Shocks
44542 Brawley Ave.
Jacumba, CA 91934
(619) 766-9207
www.roadkingshocks.com

---
Laundry Organization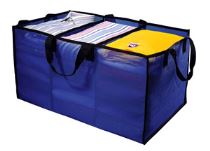 The BetterBasket from Clearview Corp. is a fabric basket that helps RVers to organize and transport dirty laundry, and it also can be used to hold travel goods.
The open-mesh fabric basket includes sewn-in fabric compartment dividers and features heavy-duty edge binding and four strap handles. The basket stands upright without rigid supports and folds flat when not in use. It is available in four colors.
The two-compartment BetterBasket (20-inch-by-17-inch-by-14-inch) has a retail price of $24.99, while the three-compartment BetterBasket (27-inch-by-17-inch-by-14-inch) is priced at $29.99.
FMCA members who order by phone receive free shipping by mentioning they are members. When ordering online, click the "Contact" tab; fill in the name and e-mail fields; and type "Apply FMCA free shipping" in the comments field.
Clearview Corp.
6929 N. Hayden Road, Suite C4-608
Scottsdale, AZ 85250
(800) 891-4303
www.better-0rganized.com
---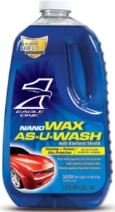 Vehicle Wash And Wax
According to product literature, Eagle One Nano Wax As-U-Wash makes it possible to clean, shine, and protect your motorhome or towed vehicle in one step.
The Nano Wax As-U-Wash formula includes Eagle One's advanced nanotechnology, which uses nano-sized carnauba wax particles to condition and penetrate, restoring luster and shine while leaving a layer of wax protection. It also features Element Shield, which adds a layer of protection against harsh elements, heat, and UV rays with every wash and also repels water to reduce spots. The product's enhanced detergents and thick suds are said to wash away dirt and grime and make bug and bird messes easier to remove.
A 64-ounce bottle of Nano Wax As-U-Wash has a retail price of $7.49.
Eagle One
3499 Blazer Parkway
Lexington, KY 40509
(800) 432-4531
www.eagleone.com
---
Rechargeable Trouble Light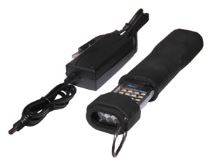 The Magnalight HL-LED960 rechargeable LED trouble light with hook from Larson Electronics LLC provides the convenience of a standard flashlight with the versatility of a hanging trouble light.
The HL-LED960 incorporates an array of LEDs designed to provide a spotlight beam reaching 25 feet and a secondary array that can illuminate an area measuring 25 feet by 25 feet. A three-way switch allows users to alternate between flood and spotlight modes, and a steel hook makes it possible to position the unit above a work area. It comes with a 110/230-volt AC charging unit that fully charges the light's lithium-ion battery in four hours. When fully charged, the light will operate for 24 hours in spotlight mode and for six hours in floodlight mode.
The HL-LED960 has a retail price of $140.
Larson Electronics LLC
9419 E. U.S. Highway 175
Kemp, TX 75143
(800) 369-6671
(903) 498-3363
www.magnalight.com
---
Shore Power Connection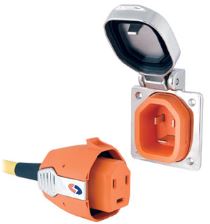 The SmartPlug from SmartPlug Systems LLC is designed to replace twist-type shore power connectors and provide greater protection against loose connections and corrosion.
The system uses a unique sleeve design that nests the plug and inlet together, making it easy to align the straight electrical pins. Any pressure or force is absorbed by the assembly's body, not the pins. The SmartPlug features three weatherproof seals to prevent corrosion and a multipoint locking system to ensure a secure connection. The straight-in connection provide more contact area to reduce electrical resistance. The inlet installs using the motorhome's existing mounting screw-hole pattern, and the plug can be attached to an existing cordset.
The SmartPlug is available in 30-amp and 50-amp models, which are priced at $225 and $325, respectively.
SmartPlug Systems LLC
2288 W. Commodore Way, Suite 300
Seattle, WA 98199-1259
(206) 285-2990
www.smartplug.com
{loadpositionEndBlurbRVProducts}