Map Light Project
The map light in our motorhome was a recessed unit with a convex lens. It was very bright, and the light would shine in everyone's eyes. With the convex lens, it was blinding at night. I had a maple standoff piece crafted and finished to match our motorhome's interior and also purchased a replacement map light. This allowed a typically shaded type of RV map light to be used. Now we actually use and enjoy the light, and the original recessed cutout is completely covered. The entire setup cost less than $50, including the light fixture.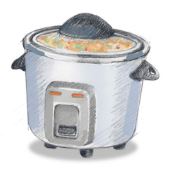 Danny Lindstrom, F310275, Salinas, California

---
Rice Cooker
I carry a rice cooker and have found it has many more uses than just to cook rice. Did you know that you can brown meat, sauté onions, etc., and then add other ingredients for a stew, soup, or spaghetti sauce? You can boil potatoes and cook pasta as well. It's the most versatile appliance in my motorhome. An electric one-pot wonder! It saves on propane usage, too.
Alice Gibson, F175619, Niskayuna, New York

---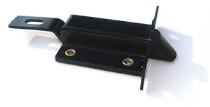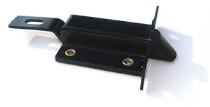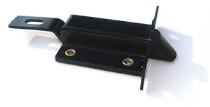 Pocket Door Lock

The rear pocket door to the bedroom in our motorhome is kept closed by a plastic strap and a snap. Because of usual motorhome vibrations and poor road conditions, the strap would unsnap and the door would slide back and forth when traveling. So we mounted a surface door bolt on the pocket door and drilled a hole at the top to accept the bolt. This keeps the door from moving when we're traveling.
Arlene Chiarolanzio, F181694, Florham Park, New Jersey
{loadpositionEndBlurbTips}