All-Purpose Cleaner
Amazing Cleaner from Bio-Kleen Products Inc. is a multipurpose cleaner that is said to lift dirt and remove stains from vinyl, leather, carpet, canvas, and fabric.
According to product literature, the cleaner contains special enzymes to break down insect debris and deter the growth of mold and mildew. It will remove ordinary stains; mildew stains; chalk residue on rubber roofs; grease; black streaks; marks made with crayon, pencil, or pen; lipstick; and more.
A 16-ounce bottle of Amazing Cleaner has a retail price of $8.95. It is also available in 32-ounce ($15.95) and 1-gallon ($24.95) bottles.
Bio-Kleen Products Inc.
810 Lake St.
Kalamazoo, MI 49001
(800) 240-5536
(269) 567-9400
www.biokleen.com

---
Holding Tank Deodorant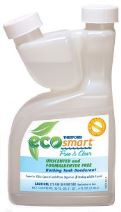 EcoSmart Free & Clear from Thetford Corporation is a new holding tank deodorant developed specifically for users who are sensitive to dyes and perfumes.
According to product literature, EcoSmart Free & Clear is free of dyes, perfumes, and formaldehyde; is 100 percent biodegradable; and provides excellent odor control and waste digestion year-round. The easy-to-use liquid is available in 32-ounce and 64-ounce bottles and comes with an integrated dosage device.
EcoSmart Free & Clear has suggested retail prices of $14.89 for the 32-ounce bottle and $20.79 for the 64-ounce container.
Thetford Corporation
7101 Jackson Road
Ann Arbor, MI 48103
(800) 543-1219
(734) 769-6000
www.thetford.com

---
Patio Mats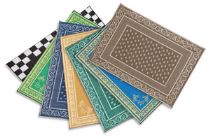 Faulkner Furniture has introduced its line of reversible Patio Mats that make it possible for motorhome owners to add a touch of style and comfort to their outside entertainment area.
The mats are made of PVC material and said to be resistant to fading and to mold and mildew, as well as easy to clean. The Monte Carlo and Vineyard patterns are available in beige, blue, or green colors, while the Finish Line features black-and-white checkered flags. The mats are available in three sizes and include convenient corner tie-downs.
Faulkner Patio Mats have suggested retail prices of $42.95 for the 6-foot-by-9-foot mat; $57.95 for the 9-foot-by-12-foot mat; and $91.95 for the 8-foot-by-20-foot mat.
Faulkner Furniture
c/o DTS Manufacturing
7930 S.W. Burns Way, Unit C
Wilsonville, OR 97070
(888) 346-2184
www.faulknerfurniture.com

---
Barbecue Tool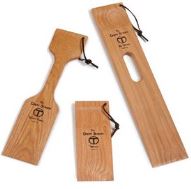 The Great Scrape from Thompson Brothers & Company LLC is said to be an easy-t0-use grill-cleaning tool that will improve the taste of your food and will not damage the grill grates.
The Great Scrape is made of American-grown oak with a beveled edge that forms to the shape of the grill grates to reach into the spaces between the rails. The tool removes charred debris with just a few strokes so food will taste better and have picture-perfect grill marks. The scraper can be used on nearly all straight-rail grates and wipes clean with a towel. Three models are available, each measuring 4 3/4 inches wide and varying in length from 12 inches to 24 inches long.
The Great Scrape has suggested retail prices of $14.95 for the Woody (12 inches); $24.95 for the Woody Paddle (20 inches); and $19.95 for the Big Woody (24 inches).
Thompson Brothers & Company LLC
P.O. Box 9217
Saint Paul, MN 55109
(651) 202-3698
www.thegreatscrape.com

---
Document Scanner

The ScanStik from PlanOn System Solutions Inc. is touted in company literature as the smallest full-page color scanner, making it the perfect RV office accessory.
The pen-like device measures 8.9 inches long and 0.5 inches wide and reportedly can scan an entire page in four seconds using its "click and scan" function. After scanning, simply plug the ScanStik into a computer's USB port to transfer, recognize, organize, and edit the scans with the included software. The device is powered by a rechargeable lithium polymer battery that charges via the computer's USB slot. It has a MicroSD memory slot, which when loaded can store up to 1,000 scans at 300 to 600 dpi in color or black and white.
The ScanStik has a retail price of $159.99.
PlanOn System Solutions Inc.
15-5155 Spectrum Way
Mississauga, ON
Canada L4W 5A1
(888) 507-3926
(905) 507-3926
www.planon.com
---
Water Heater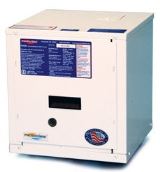 The new RV-550 NSP from Precision Temp is an on-demand tankless water heater that will provide a continuous supply of hot water with up to 55,000 Btu of power.
The RV-550 NSP can be directly vented through the floor without sidewall penetration, which makes it attractive for coaches that have intricate paint patterns or where a smooth, unobstructed sidewall is important. It features a newly designed and proprietary electronic control system that allows for good temperature control at less cost. The RV-550 for traditional sidewall installation also is available. Both units have freeze protection, making them usable during all seasons.
The RV-550 NSP has a retail price of $1,025.
Precision Temp
11 Sunnybrook Drive
Cincinnati, OH 45237
(800) 934-9690
(513) 641-4446
www.precisiontemp.com

---
Slideout Supports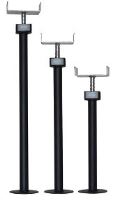 Ultra Slide-Out Supports from Ultra-Fab Products Inc. were designed to keep motorhome slideouts level and stable and to prevent damage to the mechanism's extension tubes.
The supports are made of durable, heavy-duty steel to keep the slideouts from sagging. They feature quick-release adjusting buttons to eliminate twisting and overtorquing, which bind the slideout, and can be installed and locked in place quickly. Three models are available to ensure the right fit. Model QS 1628 extends from 16 inches to 28 inches; model QS 2137 extends from 21 inches to 37 inches; and model QS 2647 extends from 26 inches to 47 inches.
A pair of Ultra Slide-Out Supports has a retail price of $83.59 for model QS 1628, $88.79 for model QS 2137, and $93.79 for model QS 2647.
Ultra-Fab Products Inc.
57985 S.R. 19 S.
Elkhart, IN 46517
(574) 294-7571
www.ultra-fab.com

---
First Aid Kit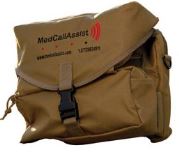 The MedCallOutfitter Kit from MedCallAssist was developed by an emergency room physician and includes medical items to provide treatment for situations that may require an emergency room visit.
The kit includes 39 of the most commonly needed medical items, including prescription-level medications and supplies to treat injuries and lacerations. The kit also includes a medical guide to serve as a treatment reference.
When a medical situation arises, users call a toll-free number and within minutes are speaking with a board-certified physician who provides instructions about what item to take from the kit and how to use it. When finished, MedCallAssist calls a specified contact with information about the incident, and if additional assistance is required, the service calls an emergency responder.
The MedCallOutfitter Kit has a retail price of $375.
MedCallAssist
250 Cushman St.
Suite 4-J
Fairbanks, AK 99701
(877) 257-7844
www.medcallassist.com
---
Cooling Towelettes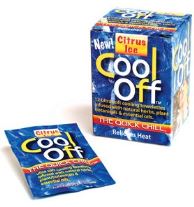 COOL OFF from It's 2 Cool Ltd. is a natural, personal cooling towelette that is said to renew, refresh, and re-energize individuals feeling the heat.
Each individually packaged towelette is infused with a clean-scented formula of natural ingredients that includes cooling herbs, moisturizing botanicals, and therapeutic essential oils. Use the towelette on the back of your neck, inner arms, or the backs of knees for several seconds to allow the herbal infusion to fully penetrate and build the chill, then blot your forehead and other desired areas. According to the company, thermal imaging has shown that COOL OFF reduced skin temperature an average of 12 degrees for an hour or longer after use.
A 12-pack of COOL OFF towelettes has a suggested retail price of $7.49.
It's 2 Cool Ltd.
P.O. Box 15614
San Antonio, TX 78212
(210) 824-7799
www.thequickchill.com
{loadpositionEndBlurbProducts}