Gear, Gadgets, And Gifts

Practical accessories and assorted goods designed to make life easier and more enjoyable for RVers.
By Linneah Deighton, Associate Editor
Hose Grip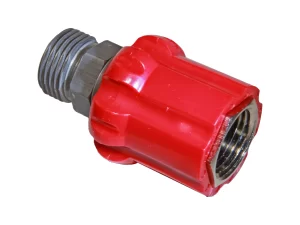 When you're working with a power hose winder or inside a water cabinet with tight clearance, consider J Wright Concepts' new Solid Hose-Grip. It measures just 3 inches long — and doesn't flex. The main body is made of machined, hard-anodized aluminum. Its 1-inch hex makes it easy to hold when attaching it to a hose or water connection. Price is $38.99.
J Wright Concepts
(916) 955-0048
www.rvcablegrip.com
---
Polarized Sunglasses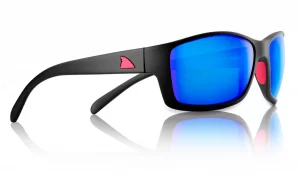 It can be hard to find sunglasses that fit properly. If they are too tight, you might get a headache. In particular, folks with a larger build may have difficulty with the one-size-fits-all frames designed by many manufacturers. Sanibel sunglasses from Redfin feature an Italian sport frame built for larger faces. These frames have stainless-steel hinges, no-slip rubber nosepieces, and under-the-cap ear stems. The fully polarized lenses — manufactured by Carl Zeiss Vision — eliminate glare and feature a special moisture-wicking coating with an anti-scratch protectant to resist abrasion. It's almost as though they were built for the beach! The price is $229.00.
 Redfin Polarized
(912) 295-5462
www.redfinpolarized.com
---
RV Patio Mats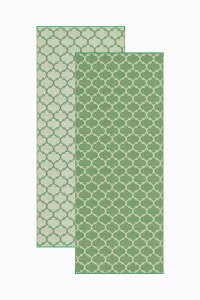 Spruce up your campsite with the All Weather RV Patio Mat from Lippert. The mats are made from 100 percent polypropylene fabric, which makes them mold- and mildew-resistant. You don't need to worry about the colors fading due to UV rays — they're resistant to that, too. Integrated corner loops allow the mat to be staked to the ground on super windy days. If the mat gets dirty, simply hose it down with a pressure washer or garden hose. Many sizes and colors are available; every mat has a reversible design, allowing for even more variety. A storage bag is provided. Prices start at $39.95.
Lippert
(574) 537-8900
store.lci1.com
---
RF Wallet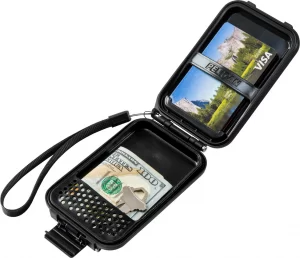 Planning on heading to a big city? What about camping in the middle of nowhere? The G5 Personal Utility RF Field Wallet is waterproof, crushproof, and hackproof. This wallet features an aircraft-grade-aluminum RFID-blocking shell to protect credit cards from potential passerby digital theft, a gasketed O-ring seal, and a snap-latch to maintain a watertight closure. The wallet is IP67 rated, which means it can be submersed in 1 meter of water for 30 minutes. Inside is a mesh organizer and an elastic strap; on the outside is a rubber strap to hold items for quick access. Price is $39.95.
 Pelican
(310) 326-4700
www.pelican.com
---
Paint Scratch Remover Kit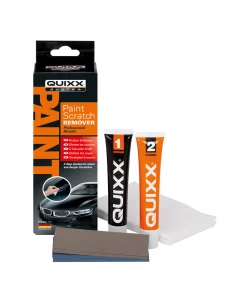 It's never fun having your vehicle's paint scratched. Shopping carts, zippers, rocks, other cars; it can be heartbreaking! Even if you want to have the blemish repaired by a professional, which can cost a pretty penny, you might be too far away from one. Up for a quick DIY project? QUIXX Paint Scratch Remover Kit permanently removes scratches and scuff marks from vehicle surfaces. The kit comes with a scratch removal paste, polish, polishing cloths, and 3,000-grit sandpaper. Price is $16.99.
QUIXX
www.quixx-usa.com
---
Digital Photo Frame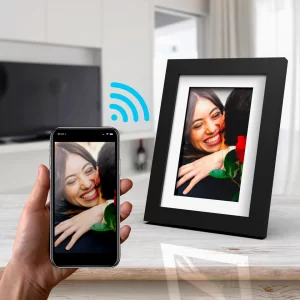 Documenting your travels is a great way to remember life's biggest moments. But your phone can only store so many photos, so a digital photo frame is a great way to display multiple happy memories. The Smart Home Digital Photo Frame from Monster allows users to upload 100 photos at once in full color using the Monster app. The frame can store up to 4,000 photos with the device's 16GB of memory. Plus, 6GB of free cloud storage is provided. This 1280p high-quality touchscreen device is available in 8-inch or 10-inch frames with a sleek, modern design. Price is $129.99 for the 8-inch frame and $169 for the 10-inch version.
 Monster
www.amazon.com
---
High-Lumen Flashlight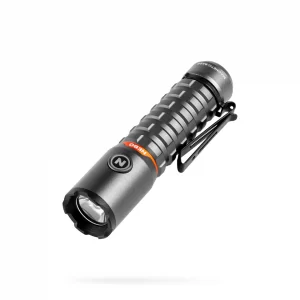 Flashlights should be on everyone's camping checklist. Most smartphones nowadays have built-in flashlights, but they are generally small and, in some cases, fairly dim (usually around 40 to 50 lumens). Torchy 2k, on the other hand, features a powerful 2,000-lumen turbo mode, along with normal modes that range from 35 to 1,000 lumens. This is the perfect everyday-carry flashlight, especially with how it is IPX6 water resistant, has a removable steel belt clip, incorporates a magnetic base, is made from anodized aircraft-grade aluminum, and is rechargeable (phew). The charging time, depending on the USB port's output, is three to five hours. Price is $49.99.
Nebo Flashlights
(800) 255-6061
www.nebo.acgbrands.com
---
Magnetic Barbecue Tool Set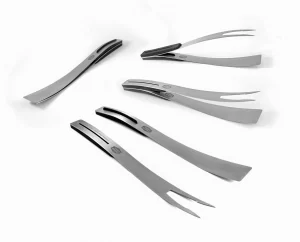 Having too many grill utensils and not knowing where they are stored when you decide to barbecue is a common problem. The Connect-it Magnetic BBQ Tool Set from the Proud Grill Company provides a solution for this by whittling down the number of grill-side tools you need to two, and they are easy to store. This unique tool set has magnetic handles that connect so they can be used together or separately, operating as a spatula, a fork, tongs, and a server; they simply nest on top of each other for storage or, because of their magnetic properties, you can stick them to the side shelf of most barbecues, smokers, and ceramic grills. The Proud Grill Connect-It Magnetic Tool Set is sold online and at various retailers. Price is $49.99.
Proud Grill Company
(877) 317-7875
www.proudgrill.com
---
Table Covers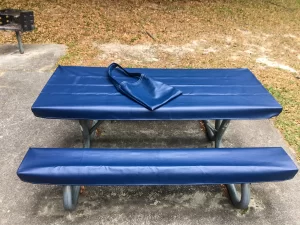 As RVers know, dirty, wet picnic tables are a common part of camping. For those who prefer to eat off clean surfaces,
Table Gloves can make that happen. These fitted picnic table covers are machine-washable, windproof, and made of heavy marine fabric. Table Gloves come in multiple colors, sizes, and can be custom-made. Standard 6-foot and 8-foot sets include a picnic cover and two bench covers. Prices start at $129.99 for a 6-foot set.
Table Gloves
(352) 634-1391
www.tablegloves.com