12-Volt Coffeemaker
The PowerHunt PNP-303SK 12-volt, 10-cup coffeemaker from PNP System Inc. is capable of brewing a pot of coffee in less than 20 minutes.
The coffeemaker can be purchased independently or with the starter kit, which includes 8 feet of heavy-gauge wire and the patented power port rated at 70 amps. The system attaches directly to the vehicle's battery system, and the coffeemaker plugs into the power port, providing the power needed to brew a pot of coffee quickly.
The coffeemaker includes a stainless-steel, vacuum-insulated carafe; a 45-amp heating element; and a removable filter basket. It also has a brew pause feature that allows users to pour a cup during the brewing cycle and an automatic shut-off when the water reservoir is empty.
The PNP-303SK has a suggested retail price of $129.90.
PNP System Inc.
18280 S.W. 108th Ave.
Tualatin, OR 97062
(888) 222-9710
(503) 218-2189
www.power-hunt.com
---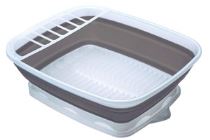 Dish Drainer
The Collapsible Dish Rack from Progressive International is made to hold and drain dishes while keeping galley counters less cluttered when not in use.
The 16-inch-by-19-inch rack features a rigid design that allows it to stand on its own yet fold up to one-third of its size for easy storage. It also includes a reversible snap-on drain board with a flat side for catching water and an angled side for draining it back into the sink, plus a utensil holder.
The Collapsible Dish Rack has a suggested retail price of $37.99.
Progressive International
6111 S. 228th St.
Kent, WA 98032
(800) 426-7101
(253) 850-6111
www.progressiveintl.com
---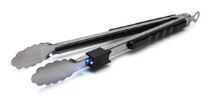 Grilling Gadget
Ultimate Flashlight Grill Tongs from HomeWetBar will help make grilling or barbecuing at night as easy as during the daylight hours.
The barbecue tongs incorporate a cleverly designed, removable LED flashlight (includes two CR2032 lithium batteries) that illuminates the food on the grill. The 20-inch-long tongs keep hands safe from the heat and lock closed for storage. They feature sturdy steel arms, insulated handles with contoured grips, and a handy hanging loop.
Ultimate Flashlight Grill Tongs have a suggested retail price of $19.99.
HomeWetBar
4132 Will Rogers Parkway, Suite 300
Oklahoma City, OK 73108
(800) 613-5408
www.homewetbar.com

---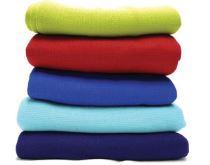 Quick-Drying Towel
The Ultra Fast-Dry Towel from Discovery Trekking Outfitters is a lightweight towel that fits in nicely with the RV lifestyle.
The towel is available in four sizes — from 10 inches by 13 inches to 34 inches by 58 inches — and is made of special moisture-wicking fabric that pulls the water from your skin and spreads it across the fabric surface, enabling it to evaporate quickly. Eco-friendly Polygiene Silver, which kills odor-causing germs and bacteria, helps to keep the towel fresh.
The Ultra Fast-Dry Towel is available in 16 colors with suggested retail prices from $12.95 to $29.95.
Discovery Trekking Outfitters
919 Ironwood Road
Campbell River, BC V9W 3E5
(877) 551-6577
(250) 286-6577
www.discoverytrekking.com
---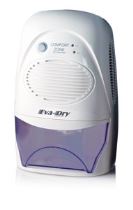 Dehumidifier
The Eva-Dry 2200 Electric Dehumidifier helps remove humidity inside a motorhome during the steamy summer months and also can keep mold and mildew from growing when a motorhome is being stored.
The Eva-Dry 2200 is a midsize unit said to effectively remove moisture from the air in areas up to 2,200 cubic feet. According to product literature, the lightweight, quiet unit can remove up to 20.5 ounces of water in a 24-hour period at 86 degrees with a relative humidity of 80 percent. The dehumidifier plugs into a 120-volt-AC outlet using a 12-volt-DC power adapter, with power consumption of 72 watts. It includes a 2-liter removable water tank and an automatic water level detector switch to indicate when the tank is full. The unit measures 8 1/2 inches wide, 14 inches high, and 6 3/4 inches long.
The Eva-Dry 2200 has a suggested retail price of $119.95.
Eva-Dry
12157 W. Linebaugh Ave. #152
Tampa, FL 33626
(877) 382-3790
www.eva-dry.com
---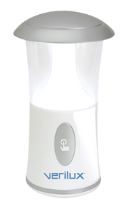 Rechargeable Lantern
According to product literature, the ReadyLight Rechargeable LED Lantern from Verilux Inc. provides bright Natural Spectrum Daylight illumination for reading or work areas.
The lantern features 12 LED bulbs in a durable case and incorporates a single-touch brightness control to dim the light so as to preserve battery power or t0 reduce the brightness for recreational uses. It includes a long-life rechargeable battery that charges via the provided USB port or with a USB wall charger and extension cord (sold separately).
The ReadyLight Rechargeable LED Lantern has a suggested retail price of $19.95. The optional USB wall charger is priced at $12.95.
Verilux Inc.
340 Mad River Park, Suite #1
Waitsfield, VT 05673
(800) 454-4408
(802) 496-3101
www.verilux.com
---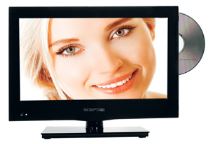 LED TV
The Sceptre Inc. E165BD-HD is a lightweight, compact, 16-inch, 720P-resolution LED HDTV that was designed for outdoor enthusiasts and travelers who desire on-the-go entertainment, indoors or out.
The TV measures less than 2 inches thick and weighs less than 4 pounds with the stand, making it easy to maneuver and set up. It features a built-in DVD player to eliminate the need for other equipment and operates on 110-volt-AC power or 12-volt-DC electric via the included DC power adapter. It also includes a pair of HDMI ports to increase its enhanced connectivity, a USB port for computer connection, and enhanced power-saving technology to reduce energy consumption and battery usage.
The E165BD-HD LED HDTV has a suggested retail price of $199.
Sceptre Inc.
16800 E. Gale Ave.
City of Industry, CA 91745
(800) 788-2878
(626) 369-3698
www.sceptre.com
---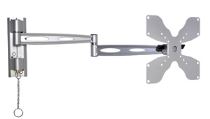 TV Mount
The LCD404L locking cantilever TV wall mount with a 25-inch extended arm from McNaughton Inc. is made specifically for TVs mounted in moving vehicles.
The LCD404L is designed to hold TVs up to 32 inches wide and 25 pounds. The full-motion articulating arm swivels, tilts, and extends up to 25 inches from the wall, making it possible to position the TV at the optimal angle for viewing. When it's time to travel to your next destination, the arm and TV secure via the mount's SmartLock spring-loaded pin-locking mechanism with a pull-chain release.
The LCD404L has a suggested retail price of $99.95 with free shipping at www.mcincshop.com.
McNaughton Inc.
10700 Highway 55, #260
Plymouth, MN 55441
(800) 423-5487
www.mcincshop.com
---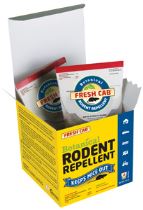 Rodent Repellent
Keep critters from invading your motorhome with Fresh Cab natural rodent repellent from Earth-Kind Inc.
Fresh Cab is a natural blend of corncob chips, plants, and herbal extracts that mice and rats find offensive but people find pleasant. The repellent's evergreen-type scent forces resident rodents out of the vehicle and keeps new visitors from entering. According to product literature, one pouch of Fresh Cab will protect 125 square feet of space for up to 90 days. The all-natural product is safe around children and pets. For motorhome use, the company suggests using multiple pouches placed near the water tanks, drains, slideouts, and cushions, and in each storage compartment to guard against nesting.
A four-pack of 2 1/2-ounce Fresh Cab pouches has a suggested retail price of $14.99.
Earth-Kind Inc.
2910 E. Broadway
Warehouse #19
Bismarck, ND 58501
(800) 583-2921
(701) 751-4456
www.earth-kind.com
{loadpositionEndBlurbProducts}