Explore different aspects of the "Crescent City" as it celebrates its 300th anniversary year.
By Karen Lee Ensley
January 2018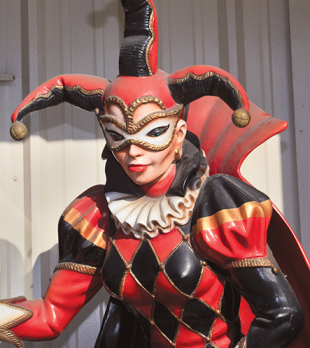 New Orleans, Louisiana, calls itself the Festival Capital of the World, and honors Mardi Gras as a legal holiday. It celebrates its extraordinary Spanish roots with special events such as San Fermin in Nueva Orleans, also known as "The Running of the Bulls" (July 14, 2018). It honors its French side during a weekend-long party around Bastille Day (July 12-15, 2018).
Any place with such a fun-filled vibe is good to visit anytime. But, if you need an excuse to visit, consider that this year, 2018, will bring a grand year-long celebration in honor of New Orleans' tricentennial.
Initially a native trading camp on the east bank of the Mississippi River, the area has been populated much longer than 300 years. The city was founded by Jean Baptiste Le Moyne, Sieur de Bienville in 1718 as "la nouvelle Orleans," named in honor of the Duke of Orleans, Regent of France. It now has various nicknames: "Crescent City," because it expanded along the river's natural curve; the "Big Easy," partly because of its easygoing nature.
Visitors find a one-of-a-kind city that embraces its own eclectic cultural blend. The streets in the French Quarter are designed in an orderly, easy-to-follow grid, named for French royalty. Yet most of the architecture is Spanish. The precise layout of the Quarter contrasts with the artistry of creative cuisine, lively improvisation by street musicians, and the "anything goes" fashion. Add genuine Southern hospitality, along with strands of colorful parade beads hanging from trees, and you'll get a feel for a city that exuberantly lives the motto Laissez les bons temps rouler — Let the good times roll!
Artistic side: Blaine Kern's Mardi Gras World
The Mardi Gras celebration is legendary in New Orleans. French for "Fat Tuesday," Mardi Gras is actually the last day of the Carnival season, which begins after the Christmas season terminates on Epiphany (also called Twelfth Night), January 6. The weeks leading up to Mardi Gras typically feature parades, balls, and other celebrations.
At Mardi Gras World, every day is a day to make art. Here, you'll have a fascinating behind-the-scenes look into how the colorful floats of Mardi Gras are created. Blaine Kern and his father, Roy, built their first Mardi Gras float in 1932 on the back of a garbage wagon pulled by a mule. Blaine went on to develop spectacular floats with increasingly elaborate decorations. Today at Mardi Gras World, artists take 4-foot-by-8-foot sheets of Styrofoam, glue them together, and carve them into astonishing, larger-than-life figures they call "props." They also use a mesmerizing robot nicknamed Pixie to help them sculpt fanciful creations, and then they add extraordinary details by hand. A walk through the studio brings you face-to-face with enormous pop-culture characters.
This shop also makes those Chick-fil-A cow mascots! More info: www.mardigrasworld.com; (504) 507-9315.
Musical side: New Orleans Jazz National Historical Park
Besides Mardi Gras, New Orleans is famous for its music. America's jazz has its roots in this vibrant city, and gives it a rhythm to this day. Happy crowds casually gather to hear street musicians; open-air restaurants lure passersby with the melodic sounds of live music; and children rhythmically tap drumsticks on empty 5-gallon buckets. What is it that created New Orleans' extraordinary musical atmosphere? Get the answers at New Orleans Jazz National Historical Park.
When you visit this free National Park Service site, be sure to take the ranger-led tour. You will be wrapped up into New Orleans' unusual musical saga. It involves trained European classical musicians, African rhythms, a dance-until-you-drop culture, a brass marching band tradition, plus an unbelievable twist to the story: the city's once-legal prostitution district and its role in the creation of New Orleans' sound.
The museum, located inside the Old U.S. Mint building, includes iconic musical instruments such as "Fats" Domino's Steinway baby grand, which was painstakingly restored after extensive damage from Hurricane Katrina. You'll also see Louis Armstrong's first cornet, a Champion Silver Piston, and learn how it changed the course of his life. Time your visit with one of the free concerts, and you'll be rewarded with a musical treat. More info: www.nps.gov/jazz/index.htm; (504) 589-4841.
Serious side: National World War II Museum
Amphibious vehicles used during the World War II D-Day invasion were built in New Orleans. To honor this, the National D-Day Museum opened downtown in 2000. But it did not stop there. By 2004 it had sufficient exhibits to be declared the National World War II Museum.
Today the museum fills multiple buildings on a six-acre block and is hailed as the town's top destination. It has exhibits, restaurants, film theaters, and five large pavilions. It may take a full day to see it all, so be mindful of that if you're on a schedule.
Add-ons at the museum make the experience even more real. Beyond All Boundaries, a four-dimensional interactive movie has daily showings. A Behind the Lines tour lets guests handle rare artifacts, attend a curator's lunch with those who design the exhibits and climb inside a Sherman tank. An even more dramatic adventure puts guests on a fully restored PT-305 boat (PT stands for patrol-torpedo) for a ride of a lifetime. Or, for a smaller fee, simply tour the deck of this fabulous relic. Guests also can take in a show at the Stage Door Canteen, or join in an interactive submarine battle experience. For details about hours, admission fees, and more: www.nationalww2museum.org, (504) 528-1944.
Classic Side: Steamboat Natchez
While mentioning boats, it's impossible to leave out New Orleans' own Natchez. It's a 1975 replica of previous steamboats with the same name, and a perfect carrier for a steam calliope. Steam from the boilers powers this custom-crafted 32-note organ. Water vapor bursts from each whistle as you listen to its nostalgic tunes.
The steamboat's 25-ton, white-oak paddlewheel starts churning, and as the boat pulls away from the dock, one can't help but think of Samuel Clemens and his classic American stories about life on the Mississippi River. His familiar pen name, Mark Twain, is the phrase used by river men to signal that the river depth measured two fathoms (12 feet). This indicated a safe depth for a steamboat.
As you enjoy a relaxing ride watching the New Orleans skyline disappear from view, take time to wander the great sternwheeler. Stop in the engine room and watch how the tandem steam engines rhythmically rotate large arms to turn the wheel and feel the spray of the water. Enjoy a buffet meal, listen to live jazz music, or visit the bar and leisurely sip a beverage as the scenery changes. Info: www.steamboatnatchez.com; (800) 233-2628, (504) 569-1401.
Wild Side: Gators and Guns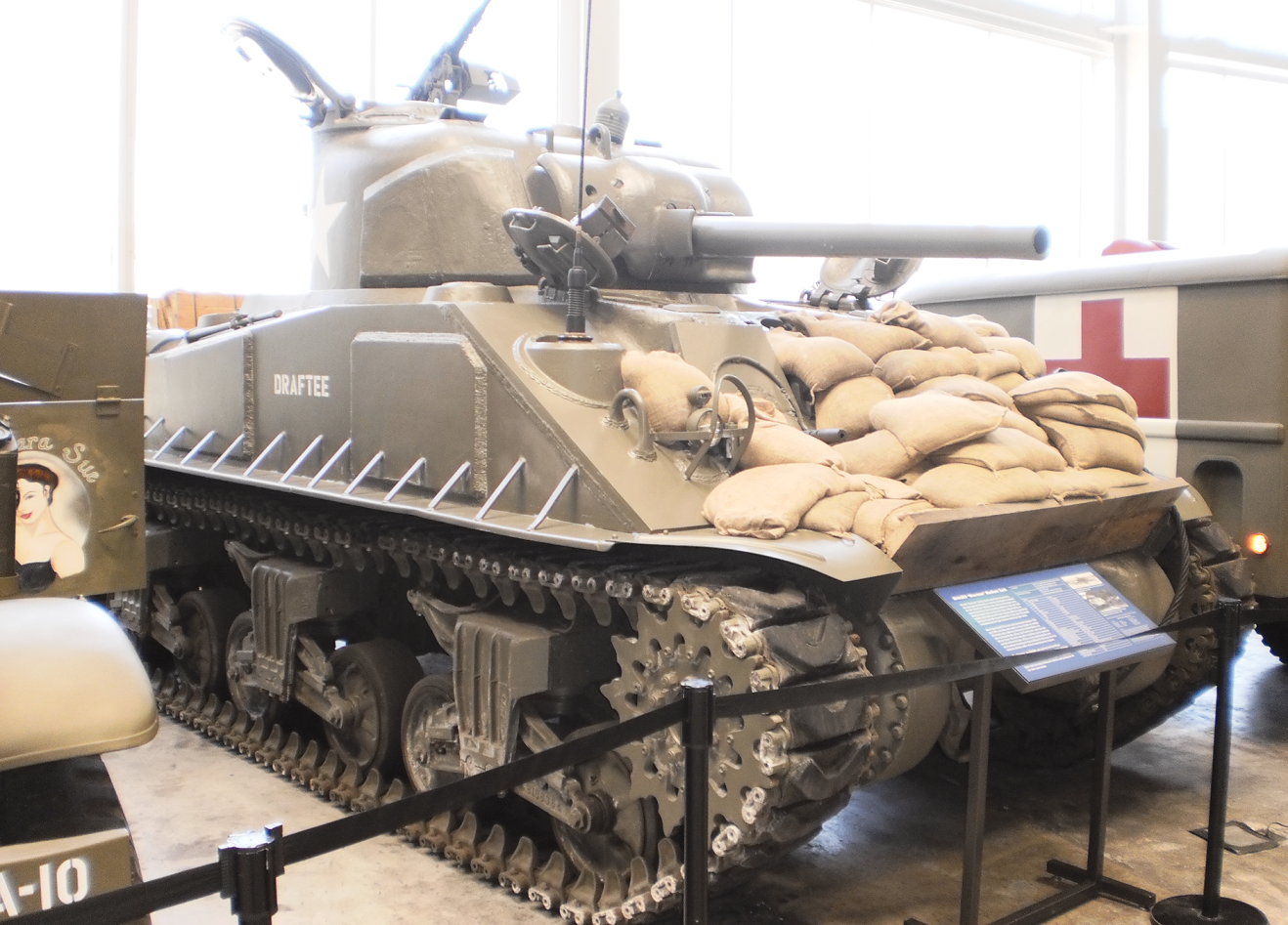 Wow! If you're looking for the most exciting, action-packed, can't-wait-to-tell-everyone-about-it Louisiana adventure, Gators and Guns is it!
This two-part thrilling experience includes transportation by licensed tour guide drivers. If Jimmy's your driver, it's like getting a bonus New Orleans tour. He's a veritable storehouse of local knowledge.
The small group transportation encourages friendly interaction with other participants. John and Grace had been traveling full-time after recently retiring. As an Army veteran, John had previously fired weapons, but Grace was nervous. Mike and his son, Tyler, were touring colleges and had an extra day to take the Gators and Guns tour for a father-son experience. It would be Tyler's first time shooting a gun. Mine, too.
At our first stop, Jefferson Indoor Range, we met Richard "Gunny" Moss, the chief range officer. Our group got to use handguns, assault rifles, and even fully automatic machine guns! I was nervous, but Gunny's confident, professional manner was reassuring. He stood by my side, personally teaching me how to properly hold and use the gun.
By the end, I even shot the Uzi. My heart was pounding with elation. Grace said with a smile, "I would do it again." Yeah, me, too!
All Aboard!
That's not all. Jimmy gathered everyone into the executive coach and drove toward the bayou. At Jean Lafitte Swamp, we boarded an airboat. Our captain, Rennan, grew up 4 miles away, fishing and swimming in the alligator-filled waters. The airboat buzzed through the water as we began exploring 20,000 acres of eerily beautiful moss-draped cypress swamp. Approaching a narrow waterway, Rennan slowed down and we drifted along, spotting alligators lurking in the water. The curious alligators glided by close enough that Rennan quickly grabbed one by the snout! He told us about the dangers here, which also include venomous snakes and Cajun quicksand.
But as he docked the boat, he spoke affectionately about the beauty of the swamp, saying, "Where I used to work, I had to wear a suit and tie. Now, I don't have to wear shoes." Then he added, with a smile and a glance toward the swamp, "It's a little piece of heaven." With that, he wandered off blissfully to meet the next group of adventurers. For more info about Gators and Guns: www.gatorsandguns.com; (504) 494-0424.
Travel Tip
Do not take an RV into the old town, or even a car (much less an RV) into the French Quarter. Streets are narrow and often filled with pedestrians. Convenient, inexpensive streetcars are available, as are taxis. Or, consider walking. The blocks are short.
Area Campgrounds
French Quarter RV Resort
500 N. Claiborne Ave.
New Orleans, LA 70112
(504) 586-3000
www.fqrv.com
New Orleans East Kampground
56009 Highway 433 (Old Spanish Trail)
Slidell, LA 70461
(800) 562-2128
(985) 643-3850
www.neworleanseastkampground.com
New Orleans West KOA
11129 Jefferson Highway
River Ridge, LA 70123
(800) 562-5110
(504) 467-1792
www.koa.com/campgrounds/new-orleans/
Pontchartrain Landing
6001 France Road
New Orleans, LA 70126
(877) 376-7850
(504) 286-8157
www.pontchartrainlanding.com