Winnebago Partners With National Park Foundation
Winnebago Industries is partnering with the National Park Foundation in a multi-year effort to enhance the NPF's Communities and Workforce Program. The program performs critical preservation and restoration projects in national parks.
This year, the effort focuses on service corps programs, which provide participants ages 18 to 35 with hands-on work experience in America's national parks. Participants will learn new construction and preservation skills while providing parks with critical infrastructure improvements. The service corps programs will enable connections to the parks, provide on-the-job training, and help to create more opportunities for diverse leaders to experience careers in the outdoors.
"Together we aim to grow equitable outdoor spaces by engaging the next generation of women and outdoor enthusiasts of color with meaningful career pathways in national parks," said Winnebago Industries president and CEO Michael Happe.
As part of the partnership with NPF, Winnebago and the Winnebago Industries Foundation are continuing efforts to raise awareness about the national parks. The Winnebago Industries Foundation also supports NPF's Open OutDoors for Kids program, which offers hands-on learning opportunities for students.
---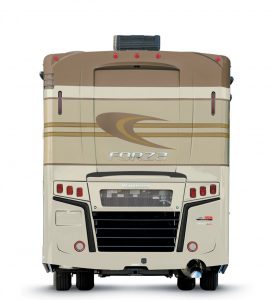 RV Industry Acts To Secure Amendment To California Regulation
The RV Industry Association — along with the National Association of RV Parks and Campgrounds, and the CampCalNOW RV Park and Campground Alliance — successfully lobbied the California Air Resources Board to amend a regulatory proposal that would have required out-of-state diesel motorhome owners to get a smog check done on their vehicle within three days of arriving in the state. The amendment now exempts out-of-state diesel motorhomes as long as they are being used for noncommercial purposes. Diesel motorhomes registered in California are still required to pass an annual periodic emissions test.
---
Jayco Honors 64 Employees With 30-Plus Years
Throughout 2021, Jayco is honoring 64 employees who have been with the company for more than 30 years, including one who celebrated his 50th anniversary with the manufacturer this year, and two who celebrated their 40th year at the company.
"When you are celebrating anniversaries up to five decades and see the multitude of multi-generational families that work here, it shows just how truly special Jayco is," Jayco president Ken Walters said.
---
Remco Discontinues Towing Products
After nearly 40 years of providing towing solutions for vehicles that aren't approved for towing four wheels down by their manufacturers, Remco Manufacturing discontinued its towing products line in late 2020. The company plans to focus on its core products, agricultural and RV pumps, according to a news release.
Remco's towing product line has included drive-shaft couplings, transmission lube pumps, axle disconnects, taillight wiring kits, braking systems, and tow bars. Rear-wheel-drive vehicles not approved for flat-towing by the manufacturer can still be towed through a driveshaft disconnect coupling from Superior Driveline.