Dust off the dash, repack the storage bays, and join the herd of RVers rumbling into Gillette for FMCA's summer convention.
By Doug Uhlenbrock, Director Of Events
June 2021
Step by step, life is slowly returning to normal. Following a scaled-back but successful return to convening in Perry, Georgia, this past March, RVers eager to resume the traveling lifestyle they love are now setting their sights on Gillette, Wyoming, and the CAM-PLEX Multi-Event Facilities for FMCA's 103rd International Convention and RV Expo, July 7 through 10.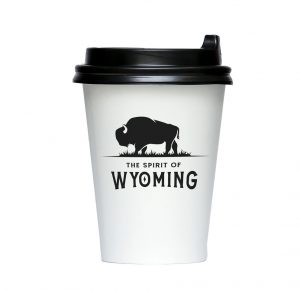 This will be FMCA's third visit to CAM-PLEX, one of the top RV rally locations in the United States. With easy access from Interstate 90, the complex boasts multiple full-service campgrounds, as well as first-class facilities capable of housing the convention's exhibits and seminar offerings.
While the complex may seem large, attendees quickly will realize it offers a wonderful blend of big and small — activity areas that are close to one another, yet with enough open space that it never feels cramped or crowded. A trip to the Trams Transfer Station on Broken Spur Road brings with it the realization that all the activities, exhibits, and seminars are no more than a leisurely five-minute walk for most.
The spacious Wyoming Center will be the focal point of convention activities. In addition to visiting the Information Center and the five seminar rooms therein, shoppers can roam the exhibit halls for items they want, need, or are looking to add to their wish list. Just outside the Wyoming Center, curious attendees will discover the latest and greatest RV models displayed by manufacturers and dealers. You may just step foot into your next home on wheels right there in Gillette.
To the west of the Wyoming Center sits the newly renovated Heritage Center and Energy Hall complex. These interconnected buildings will house nine seminar rooms, including the Heritage Center Theater, location for FMCA's annual Governing Board meeting on Wednesday, July 7, as well as a showing of the movie Close Encounters Of The Third Kind that same evening.
North of the Wyoming Center, attendees will gather at the FMCA Town Center tent on The Plaza for morning and afternoon activities. And just steps away from that expansive lawn is Central Pavilion, site of evening entertainment and large gatherings, including card bingo, the ladies' luncheon, and karaoke.
Learning, Laughing, And More
Education has long been a hallmark of FMCA conventions, and that is not changing. Numerous opportunities are planned for RVers to become more knowledgeable about the lifestyle through a variety of seminars presented by industry experts and insiders. With more than 100 seminars on the schedule, Gillette attendees should find many topics of interest to them.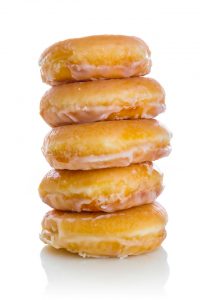 For those seeking a detailed introduction to this thing called RVing, the FMCA Academy presents its popular RV Basics program, held on the days leading up to the convention. Experts from the National RV Training Academy will provide two-and-a-half days of instruction designed to help new or inexperienced RVers learn more about their vehicle's operation and systems. For more information about RV Basics, visit www.fmca.com/academy.
If you've never driven an RV or would like to feel a little more comfortable behind the wheel, the FMCA Academy is once again partnering with the RV Driving School to offer RV Driving and RV Backing classes. These sessions involve both classroom and behind-the-wheel training, and, like the RV Basics program, take place prior to the convention. All training is done in the student's RV, making the learning opportunity specific to the individual's vehicle. To find out more about the RV Driving program, visit www.fmca.com/rv-driving-school.
As always, plenty of other special activities will take place throughout the event. The popular FMCA Supersized Book Club will welcome Reid Lance Rosenthal, best-selling author of Threads West, An American Saga, to talk about the first book in this series and his inspirations while writing it.
Is your mind packed with all sorts of information, some of it useful, some just filler? Then you are the ideal competitor for the daily FMCA Trivia Challenge. Prizes will be awarded each day to the winning team (from one to four players), and a grand prize will go to the team with the most points throughout the convention.
As always, attendees are being treated to great entertainment, beginning on opening night with humorist Jim Pelley commanding the Central Pavilion stage. Jim has made 'em giggle and guffaw at several FMCA conventions, and he returns to delight the crowd on Thursday evening, July 8. He also will serve as emcee for the entertainment programs on other evenings. As an FMCA member himself, Jim is familiar with the nuances of RV life, including those occasional frustrations. And he plans to reprise his "You might be an RVer if. . . " routine.
In the late 1960s and early '70s, it was hard to turn on the radio and not hear songs such as "Joy To The World," "Black And White," and "Mama Told Me (Not To Come)." On Friday night, convention-goers get the chance to relive those Top 40 tunes — or enjoy them for the first time — when Three Dog Night performs on the FMCA stage. Other hits, including "One," "Shambala," "An Old Fashioned Love Song," and "The Show Must Go On," climbed the pop, rock, and country charts. And what about the group's famous name? It refers to native Australian hunters who huddled with their dogs for warmth on cold nights in the outback. The most frigid was called a "three dog night."
Two staples of FMCA conventions — morning coffee hour and the ice cream social — will take place, but with some twists. Doughnuts will come prepacked in bags for pickup in the morning, and the hand-dipped sundaes will be replaced with individually wrapped frozen treats. Following tradition, the Frustrated Maestros will provide musical accompaniment at both events. The popular Chapter Fair is returning after being canceled in Perry. Numerous other special activities and surprises are planned to keep folks busy throughout the convention.
COVID-19 Restrictions
Although more and more people are getting vaccinated, and state and federal requirements are slowly being loosened, at this writing it's still too early to announce what COVID-19 protocols will be in place for "The Spirit Of Wyoming" convention. FMCA plans to follow the recommendations established by the Wyoming Department of Health.
More information will be relayed to attendees through emails, texts, a welcome bag flyer, and the FMCA event app as the convention gets closer. To be sure you are as safe as possible when you come to Gillette, it is recommended that you receive the COVID-19 vaccine prior to attending.
Some of the safety changes implemented in Perry will continue in Gillette. Welcome bags will be distributed upon arrival, and an electronic link will be provided for attendees to submit their parking location, as opposed to collecting a locator card. Convention-goers will receive printed programs and maps in their welcome bags, but extra programs and maps will not be available. The use of FMCA's event app is recommended and encouraged. Hand sanitizer will be placed in activity areas and seminar rooms during the show, and hand-washing units will be located on The Plaza.
For more detailed information about "The Spirit of Wyoming" convention, visit www.fmca.com and click on the "Events" tab at the top of the page. The tab offers links to pages with information about exhibitors, seminar presenters, activities and events, and everything else taking place at the convention.