Everyone will be a big winner during FMCA's 106th International Convention & RV Expo in Perry, Georgia, this March.
By Doug Uhlenbrock, Director Of Events
February 2023
Whenever FMCA shows up at the Georgia National Fairgrounds & Agricenter (GNFA) in Perry, Lady Luck can be found in her camp chair near the main entrance, greeting RVers with a big, beautiful smile. It's been happening that way since FMCA's first visit to the facility in 1996. The "A Golden Opportunity" convention attracted 6,632 RVs, an attendance record at the time.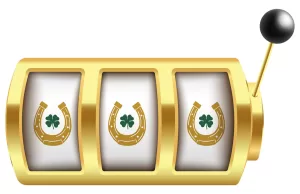 Since that fabulous first showing, GNFA has welcomed FMCAers to its finely appointed grounds on 11 other occasions, making the central Georgia facility the association's most-visited site and establishing it as a cornerstone of the FMCA convention rotation.
This year's event, slated for March 15 through 18, 2023, will be FMCA's 13th visit to Perry, thus the "LUCKY 13" moniker. No doubt, those who plan to make the journey to Georgia this spring will find good fortune at the biggest, best RV show of the year. Read on to discover some of the fun and fantastic activities and attractions planned for this year's show.
Higher RV Ed
Education has been a huge part of FMCA conventions since the earliest gatherings. Two separate learning sessions for RVers are held prior to but in conjunction with each international convention.
The RV Driving Program, presented by instructors from the RV Driving School, provides classroom and hands-on training for folks who want to become better RV drivers and backers, and it's done using the students' RVs. These one- and two-day sessions help first-time or inexperienced drivers learn the right habits from the start, so they feel comfortable and confident behind the wheel.
The RV Basics Program is a 2½-day course that introduces students to the important things they need to know about using and maintaining their RV. Participants learn all of the dos and don'ts associated with traveling in an RV; how to operate the primary services included in their home on wheels; and how to keep their RV rolling down the road — perfect for those new to the RVing lifestyle or those looking for a refresher.
For more information about these programs, visit FMCA.com; click the Menu button at the top left; select Membership; and then Education.
Let The Fun Begin!
Although FMCA conventions are listed as four-day events, the fun really gets started a day or two before the official opening. That'll be the case in Perry as well, with plenty of scheduled activities beginning on Tuesday, March 14.
First-time convention attendees and those who may be new to Perry can receive a guided tour of the fairgrounds' activity areas from members of FMCA's Mentors group during the Discover GNFA Walkabouts, which will depart from the Clock Tower at regular intervals from 11:00 a.m. to 3:00 p.m.
At 3:00 p.m., FMCA national senior vice president Gary Milner will take the main stage as he hosts the Orientation for First-Time Attendees in Reaves Arena and share important information and suggestions to help attendees successfully navigate their first convention. Immediately following will be the FMCA Chapter Fair, also in Reaves Arena. Hobnob with chapter officers to find out more about these social groups that unify FMCA. Who knows; you may just find your new extended family.
Later, beginning at 6:00 p.m., attendees have a couple of early-evening entertainment options. The ever-popular Card Bingo will commence in McGill Marketplace, while the movie Ocean's Thirteen will be shown in Heritage Hall. Following those activities, attendees will flood Reaves Arena for a real treat as the four-member a cappella group Kazual Mania, from Atlanta, performs at 8:00 p.m. Recipients of a Georgia Music Award for Best R&B Group, the family quartet — three brothers and a cousin — will energize the arena with their incredible vocal arrangements and upbeat performance.
All that — and maybe a few other surprises — before the show officially starts!
Opening Day!
Attendees will feel electricity in the air on Wednesday, March 15, as FMCA's 106th International Convention & RV Expo shifts into high gear. Seminar doors will fly open as learning opportunities begin for thousands of attendees. If there's one thing that sets FMCA conventions apart from other rallies, it's the quantity and quality of educational sessions offered throughout the event. With more than 100 classes covering an array of FMCA, RVing, and lifestyle-related topics, attendees can quench their thirst for knowledge from 9:00 to 5:00 each day, with a 90-minute midday break to re-energize, refresh, and take the dog for a walk.
Beginning at noon, the streets of GNFA will come alive as FMCA chapter members and other revelers participate in the "LUCKY 13" Opening Day Parade. Chapters will vie for recognition and prizes as they wind their way around the fairgrounds on foot and decorated golf cart. The parade will lead attendees up to the start of the Expo portion of the convention — literally and figuratively. It will conclude near the indoor exhibits and the RV displays.
With the 1:00 p.m. opening of the RV Expo, friendly faces from exhibiting companies will greet shoppers looking for information and items to make their RVing experience more convenient, more exciting, and more fun! From RV supplies to group tours to FMCA's connection partners, you'll find just about anything on your travel needs list. If you're in the market for a new RV, or you just want to check out the latest and greatest rolling residences, set aside plenty of time to tour the display models and meet with dealer and manufacturer reps on hand.
While the seminar rooms and exhibit areas will close at 5:00 p.m., the Day One festivities will stretch into the evening. They'll begin with Opening Ceremonies at 7:00 p.m. followed by sing-along fun with The Andrews Brothers Dueling Pianos. This high-energy, interactive music and comedy show has been dazzling audiences since 2002 and will have the FMCA crowd singing, dancing, and laughing.
More Activities! More Entertainment! More Fun!
The RV Expo and seminars will commence at 9:00 a.m. Thursday through Saturday. But before you start shopping or heading off to class, stop by Roadmaster Coffee Hour at the Town Center, starting at 8:00 a.m. Get a piping-hot cup of joe and a doughnut (or two) to kick-start each day. And don't miss FMCA's own Frustrated Maestros as they supply the soundtrack for these morning gatherings. You can also catch a special Maestros performance Friday at noon, leading up to the Miller Insurance Ice Cream Social at 1:00 p.m.
One thing you won't find — and we don't allow — at an FMCA convention is boredom. The schedule is chock-full of activities to keep you moving and grooving throughout the event: Beanbag Toss and Ladderball tournaments; FMCA Trivia Challenge each afternoon; the Ladies' Luncheon, sponsored by Wacko Products; Whisker Games; and the new Great Hat-A-Tude! fancy hat contest. Karaoke With A Keck — Lamar Keck, that is — will be held Wednesday, Friday, and Saturday evenings following featured entertainment. We'll also have some special entertainment during the event, including singer and song-writer Sal Varon, an FMCA member responsible for the "FMCA Song," and longtime Perry favorite Mike Fuller The Magician. Special thanks to Demco Inc., sponsor of the Fun & Games in Perry.
Bringing the kids? FMCA's Youth and Family Activities Committee will have plenty to keep the youngsters and their parents/grandparents/guardians busy, starting with a Meet and Greet Hot Dog Bash on Tuesday afternoon. Contact Charlsanne Miskell at fm[email protected] if you would like to get your child signed up.
On Thursday evening, FMCA chapter reps you might have met during the Chapter Fair on Tuesday will welcome guests to the Chapter Block Parties being held throughout the grounds. Stop by to find out more about these groups as they gather in their natural habitats — around their RVs. For this Block Party, FMCA also will set up a central area where chapters can congregate instead of in the parking areas.
If you are a chapter leader and wish to participate in the Chapter Fair or Block Party, please contact the Chapter Services Department at (800) 543-3622 or email [email protected]. If you would like to enter your chapter into the Opening Day Parade, contact coordinator Charlsanne Miskell at (815) 582-8161 or [email protected].
When the Block Party begins to wind down, don't head back to your RV yet! Come to the McGill Marketplace Building for all sorts of music and dancing — and prizes — during the FMCA Sock Hop, beginning at 7:30 p.m. Slip on your dancing shoes and spin the night away to the music of yesteryear. Poodle skirts, penny loafers, and letterman sweaters encouraged, but optional.
On Friday night, FMCA will welcome the Kenny Ray Horton Band to the Tiffin Motorhomes Main Stage in Reaves Arena, courtesy of Fantasy RV Tours. Fresh off his solo appearance at the "Golden Getaway" convention in Lincoln, Nebraska, last summer that elicited more than a few "you gotta have him back" recommendations, Kenny will reprise old-time country and bluegrass songs that folks love, along with his originals, this time backed by a full band.
Are you an avid reader? Then you will want to get your nose intoThe Secret Life Of Dorothy Soames (available at Amazon.com), an intriguing real-life story written by Justine Cowan, featured author for the FMCA Supersized Book Club. To learn more about the book, read the review in this month's Livin' The Life column starting on page 80. The book club will meet on Saturday in Perry, so bring your book to be signed, plus your questions and observations.
The songs of John Denver will fill Reaves Arena on Saturday evening as Tom Becker reprises the hits from one of America's greatest musicians. During Back Home Again — A Tribute To John Denver, favorites such as "Rocky Mountain High," "Take Me Home, Country Roads," "Annie's Song," "Thank God I'm a Country Boy," and "Sunshine on My Shoulders" will make up the playlist for this incredible evening of songs you know and love.
Giving Back, The FMCA Way
Throughout nearly 60 years of FMCA's national gatherings, attendees have made a point to give back to the host communities in some form. One of the longest traditions continues with the On-Road Quilters group, which has made and donated quilts and handmade items to those in need for many years. The wonderful work of this group is displayed in the Information Center each convention before being given to a local charity.
In recent years, other giving opportunities and activities have been developed under the "FMCA Driven To Care" umbrella to aid more folks in the communities we visit. One is the Magic Mile Fun Run and Walk. Participants pay $10 to walk, run, or ride in their mobility device along a one-mile course around the event facility. It's a great way to get some exercise, enjoy time with other participants, and raise money for a good cause.
Last year at the Tucson convention, FMCA held its first Driven To Care Silent Auction, which continued in Lincoln and will be held again in Perry. Chapters, individuals, groups, and companies donate items for the auction table, with high bids taking home the valued pieces.
Proceeds from these Driven To Care events, along with any other cash-collecting activities, are given to the designated charity for the convention. At the "LUCKY 13" event, that recipient will be the Genesis Joy House, whose mission is to improve the quality of life for homeless female veterans with proven programs that help create self-sufficiency and accountability.
For those already planning to be in Perry, make sure you're well-rested and ready for four or five (or six) days of nonstop fun. If you're not registered, the time to do so is now! Visit FMCA.com and register online; call (800) 543-3622 and ask for the Events Department; or complete and mail in the registration form found on page 63 of this magazine. We're heading back to Perry for "LUCKY 13," and you surely don't want to miss this winning event!