An attendee's guide to the educational sessions planned at FMCA's Gillette convention.
Learning galore is in store for RVers who circle their wagons at FMCA's 98th International Convention & RV Expo, July 18 through 21 at CAM-PLEX Multi-Event Facilities in Gillette, Wyoming. A hefty seminar schedule will cover such topics as RV operation, components, and mechanics; RVer-friendly technology; FMCA business; travel opportunities; and many more.
These seminars follow the 2½-day "RV Basics" course, which runs July 15 through 17 just prior to the convention (for details, see page 52 of this issue or visit FMCA.com).
The following seminar list is accurate at press time. The schedule will be updated regularly on FMCA.com, with additional information provided in the FMCA convention program and the Gillette event app.
KEY
FTP   Featured Technical Presentation 
NEW   New Seminar 
PS   Product Specific Seminar
---
Chapter & Special Meetings
Elk International Chapter Meeting
Military Veterans Chapter
Crafts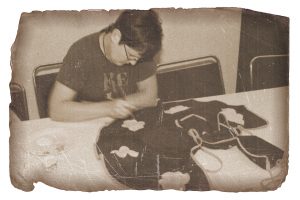 Animals Of Yellowstone – Necklace And Earrings  NEW
Beaded Iris
Fossil Paw Print – Necklace And Earrings  NEW
God Bless America – Necklace And Earrings  NEW
Night In The Black Hills – Memory Wire Bracelet  NEW
Pop Tab Lanyards
T-Shirt Weaving
Wanted In Wyoming – Stretch Bracelet  NEW
Devotions
Daily Non-Denominational Services
FMCA Seminars
Information
Chapter Bylaws Workshop
FMCA Roadside Rescue
Member Benefits
Are You Getting The Most From FMCA?
Member Benefits And FMCAssist
Training
FMCA Secretaries' Roundtable
FMCA Treasurers' Roundtable
National Director Training
Orientation For First-Time Attendees
Fun, Games & Exercise
Bean Bag Toss
Card Bingo
Early Morning Workout
Information & Technology
Communications
Maximizing Mobile Connectivity  PS
Smartphones: What Does This Button Do?
WiFiRanger Product Training  PS
Program & Apps
Pet Safety Technology For RVs  NEW
Technology For Travelers
Satellite TV & Sound
RV Entertainment/Electronics Made Simple
Satellites-RVs
Understanding TV In Your RV
Technology
Google Photos: What To Do With All Those Photos
Smartphone Photography, Hands-On Workshop (fee  required)
Websites & Blogs
Create Your Online Travelogue
Lifestyle
Cooking
Microwave-Convection Cooking 1 (Beginners)
Microwave-Convection Cooking 2 (Experienced)

Hobby
On-Road Quilters
Turning Your Family's Genealogy Into A Book
Personal Finance & Health
Insulin As The Master Hormone For Your Health And Well Being
Orthopedic Principles And Applications
What Everybody Ought To Know About CBD Oil
Look 10 years Younger In Less Than 5 Minutes!
RV Interior Upkeep
Insider Cleaning Tips For Your Home On Wheels
LED Education – Tackling Problems Users Are Having With Answers
Renovating To Customizing Your RV
Where's My Stuff? Keeping Track, Keeping Safe, Keeping Secure In Your RV  NEW
RV Living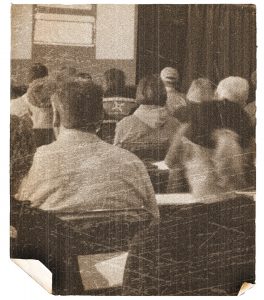 Boondocking 101 (Part 1)
Boondocking 101 (Part 2)
Choosing A Home Base
Clean Out That Closet And Have More To Wear
Full-Time RVing Seminar
Purge, Purge, Purge
Stress-Free Traveling With Pets
Woulda, Coulda, Shoulda
When RVing
Special Interest
Are You Ready "To Go"
Beginning Genealogy
Breaking Through Your Genealogy Brick Walls
First Aid On The Road
FMCA Supersized Book Club With Author Craig Johnson  NEW
Genealogy – Get The Most From The Census
Heroes, Fairy Tales, And Other Urban Legends
Stop The Bleed, Save a Life – Receive Certification  NEW
Travel
Alaska RV Tour For Members
Canada's Eastern Atlantic Provinces
Great Polar Bear Migration
Mississippi River Road Caravan  PS
Planning An Extended RV Trip  NEW
RV Rallies And Great Destinations
RVing Atlantic Canada  PS
RVing Australia & New Zealand  PS
RVing To Alaska  PS
South Africa RV Safari  PS
Western Canada By Land & By Sea  PS
RV Maintenance & Operation
Driving, Towing, And Parking
Better Diesel Driving Through SilverLeaf  PS
Do I Need Mud Flaps?
Improve Engine Performance, Save Fuel, And Steering Safety
Properly Matching Trucks To Trailers / 5th Wheels  FTP
RV Driving & Towing Tips (Not A Certified Course)  FTP
Supplemental Towed Car Braking  FTP
Steering and Suspension: How Is Your Driving?
Taming Road Wander, Oversteering, Sidewinds, And Blowouts  PS  NEW
The Latest In Collision Avoidance Technology
Understanding & Testing RV Air Brakes  FTP  NEW
Exterior Maintenance
Detailing 101  PS  NEW
Detailing The Outside Of Your Coach In One Hour
Invincible Roof  PS
RV Care
House Systems
Aqua-Hot/Webasto / Oasis Elite Service
Aqua-Hot Troubleshooting And Maintenance Tips
Five Questions You Need To Ask Before Buying LED Lighting
Holding Tank Solutions
Improving RV Refrigerator Performance In Hot Weather
Maintaining Clean And Healthy Holding Tanks  NEW
Potty Time – RV Toilet And Sanitation System Care
Tank Treatment  PS  NEW
Understand, Monitor, And Protect Your RV Electrical System
Understanding Absorption Refrigeration
Insurance & Warranties
Demystifying The Extended Warranty PS  NEW
Understand Your RV Insurance Policy
Maintenance & Operation
Ask the Experts  FTP
RV Rooftop Air Conditioner Maintenance  FTP
Six Key Maintenance Issues Made Easy  NEW
Six Key Safety Areas Improved  NEW
The RV Doctor's Top 10 Maintenance Tips  FTP
Personal Safety
RV Fire Safety  FTP
Powertrain & Chassis
Cummins Diesel And Gasoline Engine Considerations  FTP
Cummins Engine Maintenance  FTP
Freightliner Fireside Chat  FTP
Howes Lubricator Products Year-Round Fuel Treatment FTP NEW
Spartan Motors Chassis Maintenance  FTP
Suspensions — Coach Ride And Handling  FTP
Tires
PressurePro Add Safety With New Smart Phone TPMS  PS  NEW
Questions Answered About Tire Monitoring (TPMS)
RV Weight And Tire Safety
Tire Knowledge For The RV Owner
Tire Safety & Pressure Monitoring Systems
FMCA "Supersized" Book Club
Convention attendees are invited to join the FMCA Supersized Book Club in Gillette. Spend time with Craig Johnson, New York Times best-selling author of more than a dozen novels in the Walt Longmire mystery series — whose character was also the inspiration for the popular "Longmire" crime drama on Netflix.
On Saturday, July 21, Mr. Johnson will be on hand in Gillette to lead a book discussion, answer audience questions, and sign copies of his books . . . perhaps along with a showing a "Longmire" episode.
If you'd like to join in, 1) RSVP at http://join.fmca.com/wy18book or visit the Events page on FMCA.com; and 2) pick up a copy of Mr. Johnson's book The Highwayman to bring to his appearance. More information will be available on FMCA.com, in the convention program, and on the Gillette event app.