New Study Reveals Why RVers Select Certain Campsites
RVers always seem to be searching for the perfect campsite. The results of an in-depth University of Montana research study, published in the Journal of Environmental Management, gave insight related to the popular Watchman Campground in Utah's Zion National Park and might prove useful for future research at other locations.
Will Rice, an assistant professor of outdoor recreation and wildland management at the University of Montana, and Soyoung Park of Florida Atlantic University dug through 23,000 reservations for the 179 campsites at the popular national park campground, looking for trends and patterns in the campers' decision-making process.
The study found that price and availability of electricity were the largest drivers of demand, and views of the canyon walls also resulted in earlier bookings. Factors such as the proximity of neighbors seemed to have less impact.
The research was made possible by data collected via Recreation.gov, an online reservation system used by many national parks. In the past, information was compiled by analyzing post-stay surveys that relied on stated preferences rather than quantifiable data. Being able to analyze such detailed data at all its parks can assist the National Park Service in decision-making related to allocating its limited financial resources and also enhance the visitor experience, Rice said.
---
Leigh Tiffin Takes Over As President Of Tiffin Group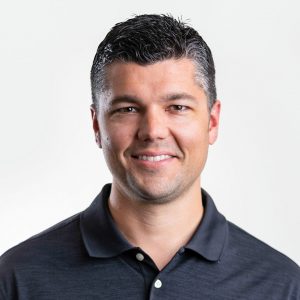 The Tiffin Group, manufacturer of high-end motorhomes and fifth-wheels, announced in July that Leigh Tiffin, grandson of founder Bob Tiffin, has taken over as the company's president. Bob Tiffin will remain in his role as chief executive officer.
Leigh Tiffin was previously president of Vanleigh RV, which was formed in 2015 as a division of the Tiffin Group by Bob Tiffin; his son Van; and Leigh.
"It was always important to me that the legacy of this company be protected and managed by someone who understands what we have built at Tiffin and by someone who is passionate about maintaining the great Tiffin brand," Bob Tiffin said.
The announcement came seven months after Tiffin sold the family-owned business to Thor Industries Inc., becoming a subsidiary of the publicly held company.
"This was a big part of the reason why our partnership with Thor made so much sense to me," Bob said, "because Thor lets us run our company and make decisions like this that are in the long-term interest of our customers. Leigh is the right person for the job, and I could not be more excited about the future of the company under his direction."
For his part, Leigh Tiffin said he is "humbled and incredibly excited about this opportunity."
"Our mission is clear," Leigh added. "We must protect the great brand that has been built over the decades and continue to deliver high-quality RVs to our devoted dealers and customers."
---
Truma Brings Rooftop A/Cs To North American Market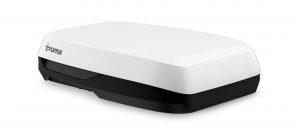 Truma, which supplies RV manufacturers German-engineered heating and water heating products, expanded its offerings to the North American market in July 2021 by adding a line of rooftop air conditioners. Both the Aventa Eco model, which provides 13,500 Btu of cooling capacity, and the Aventa Comfort model, which produces 15,000 Btu of cooling capacity, are designed to balance cooling and humidity while minimizing noise in a modern, energy-efficient, low-profile design, according to a company press release. Both models are sold in black and white options and are compatible with ducted and nonducted systems. Features include automatic cooling mode, dehumidification mode, night mode, air circulation mode, and three manually selectable cooling mode fan speeds.
---
Fleetwood RV Video Series
Fleetwood RV is answering a question that eventually worms its way through the mind of every RV owner: How, exactly, do they make an RV? Fleetwood, a brand of REV Recreation Group, created a series of five behind-the-scenes videos that document how its luxury motorhomes are made at its 480,000-square-foot manufacturing headquarters in Decatur, Indiana.
The videos spotlight the engineers, managers, welders, and technicians who design, manufacture, and build the motorhomes, and then follow the process as the RVs emerge from the ground up, covering the foundation, lamination, cabinet shop, assembly, and paint processes.
The factory tour videos are on the company website, FleetwoodRV.com, under the "About" tab.