Gear, Gadgets, And Gifts
Practical accessories and assorted goods designed to make life easier and more enjoyable for RVers.
By Linneah Deighton, Associate Editor
Dotted Journal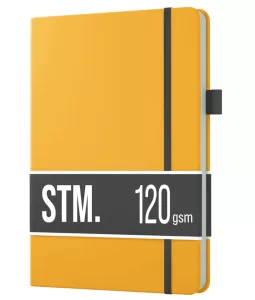 Even for those without busy schedules, having a planner can provide peace of mind. But not all planners have everything you need, which is why many artistically inclined people choose to create their own. Dot-grid journals are very popular for this purpose — each page contains a plain, dotted grid for drawing your own planner (or anything else). Scribbles That Matter's Dotted Journal – Pro allows you to journal to your heart's content without worrying about ink bleeding, feathering, or ghosting. These journals come in different sizes, ranging from 4 inches by 6 inches to 7 inches by 10 inches, as well as a variety of colors. A completely customizable key-code page, index pages, numbered dotted pages, and two color-coded bookmarks set you up for success. The price for the Dotted Journal – Pro starts at $14.97. At checkout, use the coupon code RVERS for a 10 percent discount.
Scribbles That Matter
www.scribblesthatmatter.com
---
Carbon Monoxide Alarm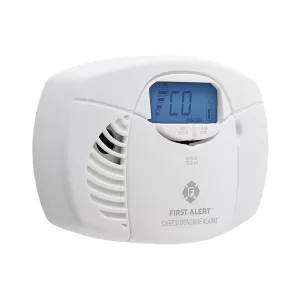 Generators, furnaces, and other fuel-burning devices can leak carbon monoxide (CO) into your RV if something malfunctions. CO is known as a silent killer, because it's invisible and odorless. First Alert's CO410 Battery-Operated Carbon Monoxide Alarm uses an electrochemical sensor to detect elevated CO levels and will sound an 85-decibel alarm when it reaches a certain threshold. The battery-powered backlit digital LED display makes it easy to see the current CO concentrations in parts per million. When the battery power runs low, the device will provide a warning to tell you to replace the two AA batteries soon. Price is $39.95 (batteries included).
First Alert
www.firstalert.com
---
Catalytic Converter Antitheft Device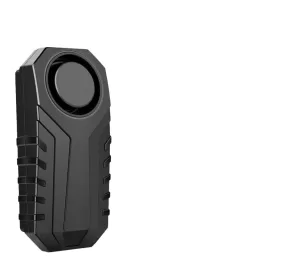 Catalytic converter theft has increased over the past few years, especially with motorhomes. These parts, which are easy to access and steal, use precious metals that command high prices. Most catalytic converter alarms fit only on regular-sized cars, but Fast Guard Alarms' Tripwire Catalytic Converter Alarm is made for high-riding vehicles such as trucks, SUVs, vans, and motorhomes. The Tripwire alarm surrounds the converter, making it difficult to steal without first triggering the 113-decibel alert, which, according to company literature, is slightly louder than a car horn. The alarm is also waterproof. Each kit includes one vibration alarm with a remote control; a 10-foot-long, 1/8-inch-thick wire rope; a threaded quick link for locking the cabling into place; a heat guard; four stainless-steel straps; two window stickers; and two glow-in-the-dark stickers. Price is $54.99. The company also has alarms for travel trailers, bicycles, motorcycles, and stationary homes.
Fast Guard Alarms
(650) 784-3282
www.fastguardalarms.com
---
Pet Water Bowl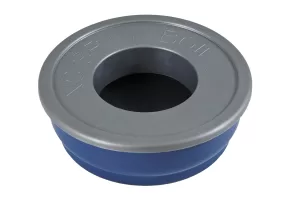 Some pets have a habit of getting water everywhere while drinking, and others will splash water everywhere for fun. So, whether you're on the go, on a camping trip, or just have a naughty pet, no-spill bowls are great to have. Petmate's No Spill Pet Bowl prevents food and water from escaping, helping to keep your floors clean and dry. Constructed of BPA-free plastic, this bowl is also dishwasher safe and easy to clean. It can hold up to 48 ounces of water and weighs less than a pound. It measures 12 inches by 7 inches by 2.5 inches. Price is $10.99.
Petmate
(877) 738-6283
www.petmate.com
---
Skylight Shade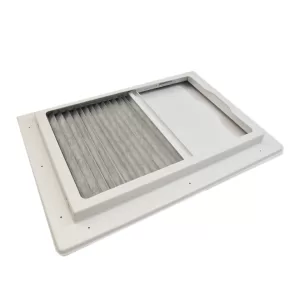 Do you enjoy the view from your skylight but also want to control the light at times and to prevent heat from entering your RV? Duo Form's Thermo Shield RV Skylight Shades are designed to minimize light and heat within RV interiors by reducing UV rays, creating a more comfortable living space. The shades utilize DUO Heat Shielding Technology, a special layer of protection that reflects sunlight and provides complete coverage without using a perforated curtain. Skylight Shades can be installed in minutes, and an installation template and necessary hardware are included with purchase — even screws, screwcaps, and a drill bit. Available sizes include 14 by 14 inches; 14 by 22 inches; and 22 by 30 inches. Price is $104 for the 14-inch-by-22-inch size.
Duo Form
(269) 663-8525
www.duoformplastics.com
---
Outdoor Chair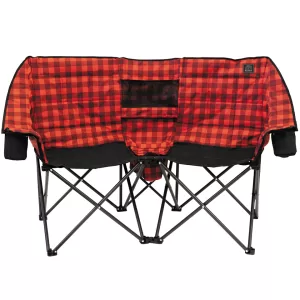 Whether you and a loved one are just relaxing out-side this Valentine's Day, heading to a tailgate party, or simply need a seat by the campfire, the Kozy Bear Chair is great for all sorts of outdoor adventures. This unique seating arrangement has room for two people (rated for 500 pounds) and incorporates a center cooler that fits an entire six-pack; pockets on the back; and two cup holders. It comes with a convenient carry bag and is available in either red-and-black plaid or heather-grey fabric. The slightly curved chair design even grants shoulder space for both parties. Price is $185. Check the website for retail locations.
Kuma Outdoor Gear
www.kumaoutdoorgear.com
---
Shower Dispensers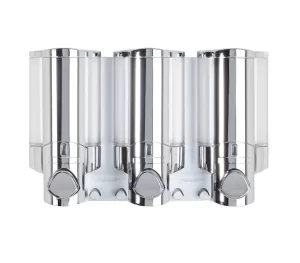 Most RV showers are fairly small, so there's typically not a lot of room to store soap, shampoo, conditioner, or other products you might use. And even if you do have room, keeping everything secure is an entirely different story. The AVIVA Shower Dispenser 3 Chamber combines design and practicality, even including integrated hooks to neatly store razors and other shower accessories. Installation of the wall-mounted dispenser requires no tools and uses a waterproof silicone adhesive and included two-way tape. Each dispenser chamber holds 11 ounces and lifts off of the wall for easy cleaning and refilling. Price is $65. The AVIVA soap dispenser is also offered in a single-chamber version priced from $20 to $25 and a double-chamber dispenser priced at $43. Various finishes are available.
Better Living
www.betterlivingproductsusa.com
---
Generator Cover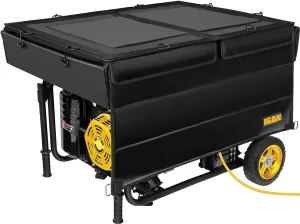 The IGAN Generator Tent Cover allows you to use your portable generator in all weather conditions, including rain, snow, or high winds. The covers are compatible with most 3,500- to 12,000-watt portable generators that have tubular or square frames, but company literature states that you should contact IGAN if you are not sure whether your generator is compatible. The 9-pound waterproof cover ensures that sensitive parts of the generator are protected, and it can even be staked to the ground using the four heavy-duty tent stakes and ropes that are included with the Pro-Max model. The thick fabric with built-in filler prevents the cover from billowing in the wind. Price is $164.99.
IGAN
(973) 602-9865
www.igancovers.com
---
RV Products Submissions
To have a product considered for this column, please send information and a high-resolution photograph to [email protected].