Bookshelf
A World Of Learning
To many families, September means a new school year is underway. For families who travel extensively, it may be just one month of many on the road to learning and adventure.
Three friends — Julie Frieder, Angela Heisten, and Annika Paradise — connected over a love of books and a shared passion for travel to coauthor Wonder Year: A Guide To Long-Term Family Travel And Worldschooling (Wonderwell, $24.99).
The 344-page book is described as "part guidebook, part memoir, and part inspirational how-to." The authors' goal is to demystify the prospect of embarking on a long-term family trip while using the world as a classroom for kids — hence, the term "worldschooling."
Wonder Year offers guidance on money, safety, planning, and personal care on the road; suggests resources and tools to find educational opportunities throughout the world; and includes checklists and resources for the road. Other sections advise how to choose travel destinations — and how to reach them safely and realistically; suggest ways to save and even earn money while traveling; and give advice on tapping into a global community of worldschoolers and family adventurers.
The women have drawn on their own worldschooling experiences. Frieder's family traveled for 13 months across the entire continental United States in a 24-foot RV equipped with a 72-watt solar system, bringing along four bikes, three kayaks, and a large dog. Heisten planned and executed a two-year family odyssey across six continents, which included RVing through North America and backpacking the world at large. Paradise and her husband worldschooled their three children in 12 countries, trekking from Asia to Europe to Central America.
Wonder Year is available from online booksellers.
---
Health
Fall Harvest Foods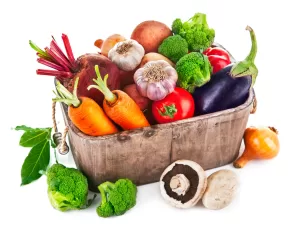 Temperatures are growing cooler. Nights are longer. And the idea of curling up with hot cocoa and a warm blanket sounds appealing. Now also is the time to stock up on some autumnal produce. The fall season brings a variety of healthful fruits and vegetables to the table, including many that can be sourced from your local farmers market. By eating foods full of vitamins and minerals, you can reinforce your immune system and reduce your risk of various diseases.
One popular fall food is the sweet potato. This root vegetable is often included in casseroles and dressed up with butter and brown sugar, but you can incorporate them into many tasty dishes. Sweet potatoes are packed with vitamin A and fiber, both of which are good for your immune system and gut.
Apples are full of antioxidants and, more specifically, vitamin C. This may help reduce your risk of heart disease and lower your blood pressure. Trade that bag of chips for an apple — your heart will thank you.
As we creep toward Halloween, pumpkins can be found in many grocery stores and local markets. Pumpkins are a great source of fiber, and the seeds are rich in vitamin K and zinc, a mineral that helps your immune system fight bacteria and viruses.
Even though cranberries consist mostly of water, they also contain carbs, fiber, vitamin C, and manganese. Manganese is essential for your metabolism and your body's antioxidant system. Cranberries are easy to incorporate into your diet, too. Fresh cranberries are best, but you can put dried cranberries in salads, on oatmeal, or even just eat them as a snack.
Another fall favorite is butternut squash. Great in soups, pastas, salads, or simply baked on its own, this squash is packed with nutrients and low in calo-ries. Butternut squash is full of vitamin A, vitamin C, and potassium.
Brussels sprouts are loaded with fiber, as well as vitamin K, which helps clot blood and protects you against bone loss. This vegetable is known for its strong odor, but instead of boiling them, consider roasting them in the oven with balsamic vinegar, olive oil, and salt for a tasty side dish.
---
Nature
Fat Bear Week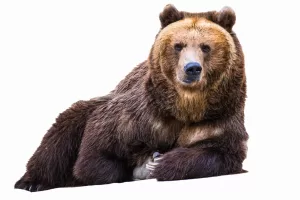 Fat Bear Week, celebrated the first week of October, originally started as Fat Bear Tuesday in 2014. The tournament pits bears in Katmai National Park and Preserve — located in southern Alaska — against each other in a bracket-style competition where people can vote on which bear is the fattest. Katmai National Park, established in 1918, is home to thousands of brown bears.
"Fat Bear Week is an opportunity to consider how and why bears get fat to survive," according to Mike Fitz, a former National Park Service ranger who now serves on the board of directors for the Katmai Conservancy. "They must eat a year's worth of food in about six months to survive winter hibernation. Each bear faces a different set of circumstances and challenges in order to meet that goal. Fat bears exemplify the richness of Katmai National Park and Bristol Bay, Alaska, a wild region that is home to more brown bears than people and the largest, healthiest runs of sockeye salmon left on the planet."
Competitors are chosen based on which ones have been seen near Brooks River during the summer. Explore.org also has live webcams at Brooks Falls where you can often see bears fishing for salmon. The public can vote on which bears they deem the fattest on Explore.org's Fat Bear Week page, and one bear will be crowned Fat Bear Week champion.