Reflecting on the history and significance of November 11, which is commemorated as Veterans Day in the United States and Remembrance Day in Canada.
By George Moore, F460576
November 2023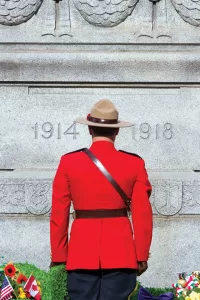 With hostilities commencing on July 28, 1914, and ending November 11, 1918, Europe, Canada, and the United States were embroiled in what became known as "The Great War" and "The War To End All Wars." The United States formally declared war against Germany and entered the fighting in Europe on April 6, 1917.
During the four years and 31/2 months of fighting, approximately 8.5 million soldiers were killed and some 21 million others were wounded. By some estimates, 10 million civilians also lost their lives. In addition to the introduction of new weapons technologies such as the airplane and tanks, World War I saw the horror of chemical weapons, including mustard gas and phosgene.
The war officially ended with the signing of the Treaty of Versailles on June 28, 1919, near Versailles, France. Prior to that, however, an armistice ending hostilities went into effect on the 11th hour of the 11th day of the 11th month: November 11, 1918.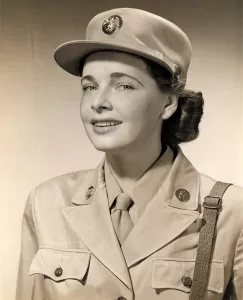 The original holiday to remember World War I was known as Armistice Day in the United States. After World War II and the Korean War, the United States renamed Armistice Day to Veterans Day to honor all American veterans.
Likewise, Canada celebrates Remembrance Day on November 11. Originally, the day was set to honor the men and women of the military who had died in the line of duty. Today, Canadians honor all who serve or have served.
Celebrating Veterans Day and Remembrance Day on November 11 preserves the historical importance of that date. In addition, celebrating Veterans Day helps focus our attention on its purpose: honoring our veterans. It is a day to reflect and to recognize America's veterans for their patriotism, love of their country, and willingness to serve and sacrifice for our freedom.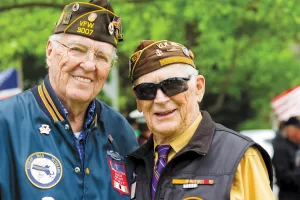 Remembrance Day is a day to join our Canadian neighbors as they recall the ultimate sacrifice made by members of their armed forces in the defense of their great country and freedom throughout the world.
Take a few minutes this November 11 to reflect on the sacrifices made by millions of American and Canadian men and women to ensure our freedom. Let us never forget that freedom isn't free.