Tablet Bag
The Hadaki On The Run iPad Messenger makes it possible for women to keep their iPad or other tablet device safe and close at hand while traveling.
The attractive bag has a padded main compartment for the device, a small zippered pocket under the magnetic flap, and a large slip pocket on the reverse side. The bag is available in six designs and includes an adjustable strap.
The On The Run iPad Messenger has a suggested retail price of $50.
Hadaki
740 Clouet St.
New Orleans, LA 70117
(800) 344-6699
www.hadakishop.com
---
Outdoor Game
According to product literature from Maranda Enterprises LLC, Rollors combines the fun of horseshoes, bocce, and bowling into one game that offers an alternative to traditional lawn games.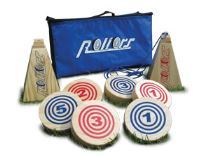 In this game, players roll wooden discs toward a color-coded goal 25 feet away. Points are awarded to the player or team that positions their discs closest to the goal. The set includes two goals, three red discs and three blue discs, a measuring cord, instructions, and a carry/storage bag.
Rollors has a suggested retail price of $39.99.
Maranda Enterprises LLC
6350 W. Donges Bay Road
Mequon, WI 53092
(877) 287-8782
(262) 236-3970
www.rollors.com
---
AGM Battery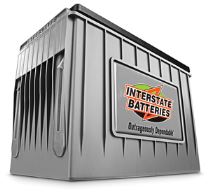 The 31-AGM7 absorbed-glass-mat (AGM) battery from Interstate Batteries is said to provide excellent cranking power, extreme deep-cycling capabilities, and fast recharging, making it a versatile battery for all motorhome applications. The AGM technology eliminates the need for battery maintenance.
The 31-AGM7 includes Interstate's Pure Matrix Power technology, which is a combination of pure non-alloy lead and an extra-thin plate design that reportedly results in a battery that performs at high levels for cranking power and powering electrical accessories. The 31-AGM7 has four times the deep-cycle life of other AGM batteries and offers the lower cost per cycle.
The 31-AGM7 has a suggested retail price of $328.95.
Interstate Batteries
12770 Merit Drive
Suite 400
Dallas, TX 75251
(888) 772-3600
www.interstatebatteries.com
---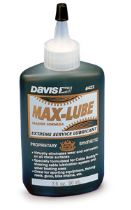 Lubricating Oil
Max-Lube lubricating oil from Davis Instruments is said to provide excellent rust and corrosion protection for any equipment that requires oil.
Max-Lube is effective on both ferrous and non-ferrous metals, making it ideal for use on moving parts in and around the motorhome. The product's proprietary synthetic formula rapidly displaces corrosion-causing moisture and reduces friction to help equipment operate smoothly and quietly.
A 3-ounce container of Max-Lube has a suggested retail price of $9.99.
Davis Instruments
3465 Diablo Ave.
Hayward, CA 94545
(510) 732-9229
www.davisnet.com
---
Portable Power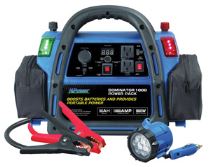 The NPower Dominator 1000 Powerpack System from Northern Tool + Equipment is said to be a do-it-all power pack for those at home or on the go.
The NPower Dominator includes a maintenance-free 30-amp-hour AGM battery to provide the operating power. It features a 260-psi air compressor; an inverter with two 110-volt-AC power outlets; a 12-volt-DC outlet; a USB power port; a 12-volt LED work light with a retractable cord; red and green marine navigation lights; 12-volt terminals to run auxiliary equipment; a digital battery status indicator; heavy-duty 2-gauge battery cables; built-in overcharge protection; and a reverse polarity indicator to protect the system. It also comes with two storage bags, three inflation tips, and one amp adapter.
The NPower Dominator 1000 measures 9.02 inches long, 17 inches wide, and 12.76 inches in height and weighs 31 pounds. It has a retail price of $219.99.
Northern Tool + Equipment
2800 Southcross Drive W.
Burnsville, MN 55306
(800) 221-0516
(952) 895-6866
www.northerntool.com
---
Power Conversion Kit
Convert your hardwired RV shore power cord set into a detachable electrical setup using your existing cord and a Furrion power conversion kit.
According to product literature, the easy-to-install kit — available for both 30-amp (FCKIT30-PS) and 50-amp (FCKIT52-PS) systems — includes a Furrion Powersmart LED square nonmetallic inlet, a male plug, a titanium-colored weatherproof cover, an electrical box, and an exterior inlet mounting ring and gaskets.
The Furrion conversion kits have suggested retail prices of $89.79 for the 30-amp model and $167.85 for the 50-amp model.
Furrion
14525 S.W. Millikan #36830
Beaverton, OR 97005
(888) 354-5792
www.furrion.com
---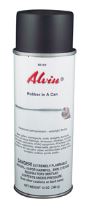 Rubber Sealant
Rubber In A Can from Alvin Products is a rubberized aerosol spray that penetrates cracks and holes to create a leak-proof seal.
According to product literature, Rubber In A Can resists moisture, seepage, leaks, weather, salt, and dirt and will not crack, peel, or chip in hot or cold temperatures. The spray will adhere to numerous types of surfaces, and, once dry, it can be painted.
A 12-ounce can of Alvin Rubber In A Can has a suggested retail price of $12.50.
Alvin Products
85 Paris St.
Everett, MA 02149
(978) 423-7681
www.alvinproducts.com
---
Tankless Water Heater
According to product information, the second-generation GSWH-1M Tankless Water Heater from Girard Products LLC provides an unlimited supply of on-demand hot water without the need for a storage tank.
The GSWH-1M's dual LP-gas burners supply between 18,000 and 36,000 Btu of heating power, which can quickly increase the temperature of the incoming water by 20 to 70-plus degrees Fahrenheit. The water heater features a fully adjustable dial temperature control and built-in freeze protection. The fact that it has no storage tank to heat and reheat makes it more energy-efficient. Plus, unlike traditional water heaters, it does not require the use of an anode and does not need a bypass valve when winterizing the motorhome. The heater weighs 23 pounds, measures 12.5 inches by 12.5 inches by 15.5 inches, and will fit in any existing water heater opening.
The Girard GSWH-1M has a suggested retail price of $679 (plus installation).
Girard Products LLC
1361 Calle Avanzado
San Clemente, CA 92673
(866) 559-1221
(949) 259-4024
www.greenrvproducts.com
---
Waterproof Mattress Pad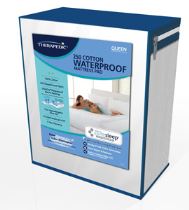 The 250 Cotton Waterproof Mattress Pad from Therapedic International will help protect your mattress from mold, mildew, and stains, plus it eliminates odors.
The mattress pad features Ultradry waterproof backing, 250-thread-count cotton construction, and Puresleep Advanced Technology, which is said to eliminate odors associated with pets, smoke, and food; repel and release stains; and protect against bacteria. The pad will fit mattresses up to 20 inches deep and is available in twin, full, queen, king, and California king sizes. It is available at Bed Bath & Beyond stores, and at www.bedbathandbeyond.com.
The Therapedic 250 Cotton Waterproof Mattress Pad has suggested retail prices starting at $39.99 (twin).
Therapedic International
100 College Road E.
Princeton, NJ 08540
(800) 314-4433
www.therapedic.com
{loadpositionEndBlurbProducts}