Live music will make FMCA's next international convention even more memorable.
By Peggy Jordan, Associate Editor
May 2017
The Indiana State Fairgrounds and Event Center in Indianapolis will soon be the setting for a great time with other RVers. There, from July 12 through 15, FMCA will hold its 96th International Convention, called "Crossroads To Fun." It promises to be just that: a place for  all who gather to have fun.
This will be FMCA's second international convention in Indianapolis; the first was in August 2012. If you were there, you will recall that this facility has plenty of room for all of the event's seminars, exhibits, meetings, and entertainment. It encompasses more than 250 acres and is conveniently located near several interstates.
The fun at these crossroads will include a fine musical lineup. The following acts were scheduled at press time. Any subsequent additions or changes will be described online at FMCA.com and in the event program.
Thursday, July 13, from 7:30 a.m. to 9:00 a.m., music from the Frustrated Maestros will welcome the new day. These RVers get together at FMCA conventions to perform all kinds of tunes, from patriotic salutes to big-band standards. The musicians and singers you'll hear in Indianapolis will be a combination of members of FMCA's Frustrated Maestros chapters from throughout North America. Dressed in their red-and-white outfits, members show their enthusiasm for music, whether because of their experience in performing, or merely their interest in having fun.
The serenading will coincide with morning Coffee Hour, which will take place from 7:00 a.m. to 9:00 a.m. Enjoy coffee, hot chocolate, and doughnuts, while supplies last. The Maestros and their music join Coffee Hour again on Friday morning, July 14, and Saturday morning, July 15.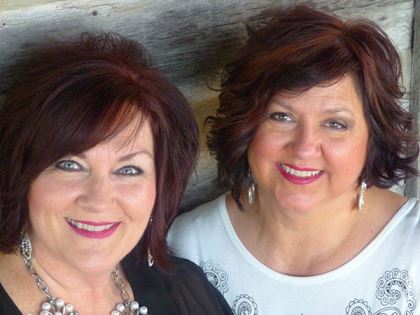 Later on Thursday, Indiana Farmers Coliseum will be buzzing with activity as the first night of evening entertainment gets under way. Introductions and recognitions start at 7:15 p.m. At 7:30 p.m., William Florian and his band will take the stage.
The singer-musician wowed the audience at FMCA's 2015 "Escape To Wisconsin" convention in Madison. This time he returns with a special program called "The John Denver Story." The show combines stories, songs, and humor to honor the life and achievements of one of America's most beloved folk singer-songwriters. You likely will recall tunes that you first heard on the radio in the 1960s and early 1970s: "Take Me Home, Country Roads," "Sunshine On My Shoulders," "Rocky Mountain High," "Annie's Song," "Leaving On A Jet Plane," and others.
William Florian is no stranger to great folk music. In 1977 he joined The New Christy Minstrels, a group famous for classics such as "Green Green," "Today," and "We'll Sing In The Sunshine." Florian has an easygoing attitude onstage that translates into making audiences feel at home and part of the show. He gets feet a-tapping — and welcomes the shyest of voices into joining in sing-alongs!
The following day, Friday, July 14, an FMCA tradition, the Ice Cream Social, will take place at 1:00 p.m. The Frustrated Maestros will perform from 12:30 p.m. to 1:30 p.m. during that time as well. Whatever you have for lunch on Friday, be sure to save room for a frozen treat.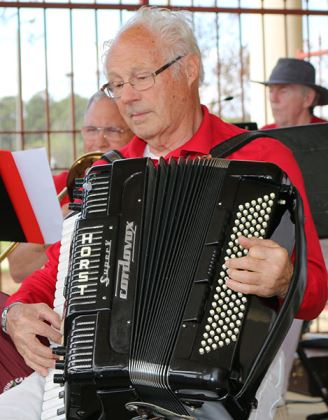 On Friday evening, return to Farmers Coliseum where, at 7:30 p.m., a pair of marvelous female musicians, Pamela G. and Jackie B., will pay another visit to an FMCA audience. These ladies have made FMCA members smile at previous gatherings with their mix of country songs, pop oldies, and folk and bluegrass melodies.
Pamela G. is actually Pam Setser, a longtime performer who began touring with her parents as a child. As she grew up, she continued to improve her musical skills. She sings and plays mountain (lap) dulcimer, guitar, and spoons. Today she performs as a solo artist as well as with various bands.
Her co-performer, Jackie B., is Jackie Thomasson. Jackie is an outstanding pianist and also a great singer. When the two ladies harmonize, it's one beautiful sound. This "dynamic duo" has performed in many venues in Mountain View, Arkansas, where they both reside, as well as Branson, Missouri; Canton, Texas; Shawnee, Oklahoma; and even at FMCA president Charlie Adcock's annual Rally in the Pasture in Searcy, Arkansas.
Both Indianapolis and the entire state of Indiana have been nicknamed the "Crossroads of America" because they are hubs to interstates crisscrossing the United States. And a true hub of good times will be the FMCA convention this summer at the Indiana State Fairgrounds. Plan now to attend, so you don't miss the fun!