Boondocking basics: A guide to get started living off the grid.
By Kerensa Durr & Brandon Hatcher, F437547
November 2017
Do you want the peace and solitude of camping in a mountain valley, with your closest neighbor a mile down the road? Then boondocking may be for you. It's this peacefulness that started us boondocking and now has us searching out secluded spots along our route.
When we first started out in our motorhome, we didn't even realize boondocking was a possibility. We had hiked and tent camped in the forest, but we couldn't access those places in a vehicle. And so we stayed in campgrounds for most of our first year in the RV. I wish I had this little primer before we took off. I hope it will help someone else who is considering the possibilities.
What Is Boondocking?
First, let's clarify what we mean by boondocking. In the greater sense, boondocking can encompass many definitions, with the essential piece being that you're not hooked up to utilities. You'll be relying on your tanks for water and sewer, and on your batteries for power. You may camp off-grid in a variety of places, but the image most people conjure up when they hear the word "boondocking" is an RV all by itself in the boonies. That's what we'll focus on here.
Why would anyone want to be out in the boonies by themselves? Everyone has their own reasons, but some common themes exist. Some people love to be surrounded by nature, and being parked right in it gives them access to the outdoors like never before. Others prefer to live simply and find the idea of off-grid camping a way to simplify their life and save money. Still others are in it for the peace and quiet. They may want to take a break from a bustling campground, or prefer the extra space that a boondocking spot provides them.
And you don't have to be alone. Many RVers boondock with friends, sharing their spot with neighbors they choose.
Where To Boondock
Once you've figured out that you want to boondock, you have to know where you can camp. The most common place to find boondocking spots is on Bureau of Land Management (BLM) property. This government agency oversees outdoor recreation along with many pursuits, such as livestock grazing, on its public lands. Most of the BLM land is out west; that's why you may hear of the West as being a "boondocker's paradise."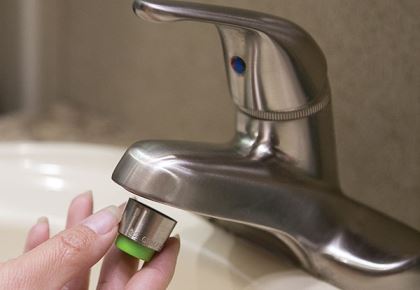 National forests and grasslands also have abundant camping space. The U.S. Forest Service refers to any camping outside a designated campground as dispersed camping, so don't be tripped up by the different vocabulary. It's all boondocking.
Smaller areas such as wildlife refuges and water management areas also allow boondocking within their borders. Even in places such as Florida, you can find boondocking spots if you look for water management areas.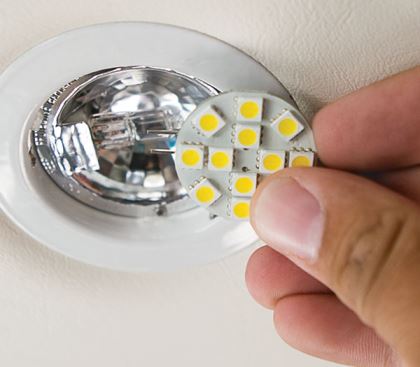 To locate boondocking campsites, you can use a few different methods. Let's start with the easiest way by jumping on the internet. Campendium.com and FreeCampsites.net are both review sites with boondocking spots listed. Campendium makes it easy by having a big button for free camping right on the front that will pull up info by state. Reading the reviews will let you know what people thought about the spot, the internet access, and whether they had any trouble with the roads, giving you more confidence that your RV will fit. We find this the easiest way to get started we and appreciate reading what others have said ahead of time.
If you want to make your own way, you can start with the U.S. Public Lands app, available for both iPhone and Android platforms, which will show you public lands color-coded by type all across the United States. You can even follow your own GPS dot on the map to see when you are located within the boundaries of public land. And if you stop by a ranger station or sometimes the visitors center, you can pick up a Motor Vehicle Use Map (MVUM). These maps show routes designated for motorized use and include the roads on which you can camp; you also can get a PDF version to use on your phone through the Avenza Maps app (iPhone or Android). That way, you can always keep it handy, and it will show your GPS coordinates as a little dot on the map while you have it open.
Once you've picked out an area or even a campsite online, be ready to pivot. Most boondocking sites are first come, first serve. You'll want to have a backup plan in case a spot is already taken. That may mean moving down the road a little or continuing on to another area. Also, make sure to read the rules and watch for signs, because each public lands area will have a different stay limit, typically ranging from three to 16 days.
Scouting And Setting Up
Before you drive your motorhome down unknown roads, it is a good idea to scout out the area. You can start digitally by looking at satellite maps and searching for areas where it appears someone has set up a campsite before. To lessen the effects we have on our public lands, it's best to use these existing campsites. If you see an RV in the satellite view, that's an indication that the spot is good for camping.
If you tow a car, it may be a good idea to unhook and go scout campsites in person. If an area is not used frequently, the roads can deteriorate, making them unfriendly for RVs. You'll want to keep an eye out for hazards such as rutted roads and low-hanging branches. And watch for weather hazards, too. Take note of where the washes are, because if a rain comes, you could become stuck as the wash fills with water; then you'll have to remain until it dries back out. You also need to keep your coach in mind. For example, a taller Type A will not have as much problem in the desert as it would in a wooded area with branches hanging over the road.
Once you find a spot, think about how you want to position your RV. If there's a natural wall, you may want to park near it for a little protection from the elements on one side. You may want to position your windows for a view or your solar panels to catch the day's sun. If you're camping with someone else and will need to run a generator, you will want to make sure your exhaust isn't going into their RV.
Planning
Before heading out for an extended boondocking trip, you should take a few steps to prepare. Since you'll be using your fresh-water tank, sanitize it if it's been awhile, and then fill the tank for your stay. If needed, you can bring extra jugs of water. Of course, you'll want to start with a clean slate and dump your gray-water and black-water tanks. And make sure you fill up your fuel tanks, especially if you'll need the generator!
Finally, make sure to check the weather ahead of time. If it's forecasted to rain for days and you're heading somewhere that can be muddy, you'll want to know that before you leave. You may even want to change your plans, depending on the weather.
Conservation
Once you've made it to your new boondocking spot, it's all about conservation. The longer you can make your water, electricity, and propane last, the longer you can stay.
One of the first things we did was add a low-flow aerator to all of our faucets. This device automatically reduces the amount of water we use, and it's hardly noticeable. We also installed a low-flow showerhead with a pause button, allowing us to take showers without wasting water. Of course, this doesn't mean we take long showers. When you're trying to conserve water, a quick navy shower should suffice. Jump in, spray down, turn off the water, lather up, rinse off, and voila! You smell like roses again. You can also catch the water while it's heating up and save it for another use, such as flushing the toilet. Who says you have to use your precious fresh water for that job? It's also handy to keep baby wipes and dry shampoo around for when you just want to freshen up a little.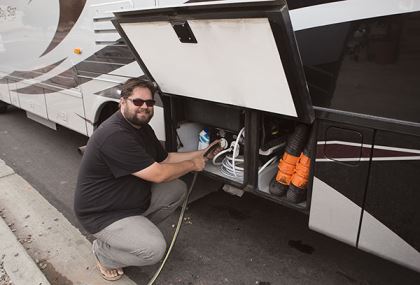 In the kitchen, you have a few options to help conserve water. You can plan your meals and prewash and chop any veggies or fruits you'll need for your stay. This will cut down on the amount of water needed for washing food and dishes while boondocking. And when you do wash dishes during your trip, use a washbasin or bucket. You need less water than you think for both washing and rinsing, and the water can be reused. The soap won't hurt your black-water tank, so use that water to flush the toilet. Rinse water can be deposited on a plant outside.
How much power you'll need depends on what you'll do in your RV while you're boondocking. We are often working and will use more than someone who is on vacation. The more power you require, the more frequently your batteries will need to be recharged, either through a solar system, a generator, or both. Some motorhomes come with an onboard generator, but others do not. You can buy a quiet inverter generator, which will help keep your RV full of power and your ears happy. It's best to avoid construction-type generators, which can be extremely noisy for you and your neighbors. You also can install a battery monitor, which will give you precise calculations on how full your batteries are. This will allow you to truly know when they need to be charged and when they are full, so you can turn off your generator.
To save some energy, install LED bulbs if your coach doesn't have them. It's truly amazing the difference in power consumption they make. The biggest draw happens with heat-producing electronics such as slow cookers and electric heaters, so you'll want to avoid using those.
If your fridge runs on propane, this will be your gas-using priority. The furnace also burns through a lot of propane when running, so try to limit your need for it. Set your thermostat low at night and snuggle up or add another blanket or two if needed, rather than keeping it 70 degrees inside the RV all night.
Boondocking Etiquette
There are a few manners to keep in mind while boondocking. When choosing a spot, make sure to give others their space. Most people are trying to avoid crowded campgrounds. If the site you select turns out to be a little close to other campers, spots down the road may be better. In some popular areas, sharing a space can't be helped, but try to minimize your effect on your neighbor. Be mindful of your generator and other noise.
Pack it in and out and don't leave a dirty campsite. You should always leave the area cleaner than you found it. And always respect the stay limits. Aside from being a courteous thing to do, you also can be ticketed for overstaying your welcome.
Boondocking can be a lot of fun once you get into it. You can enjoy beautiful views and stay in places most people will never see. By following the steps outlined above, you'll get a head start on your boondocking journey. We hope it brings you as much happiness as it has brought us.
Visit Kerensa and Brandon in their Facebook group RV To Freedom. You can learn more about full-time RVing at RVtoFreedom.com and read more of their personal adventures at DriveDiveDevour.com.