REV Recreation Group Launches Type B Motorhome
REV Recreation Group, a subsidiary of REV Group, has introduced its first Type B diesel motorhome, the 2018 American Patriot. It becomes part of the company's American Coach lineup.
The motorhome, which is built on the Mercedes-Benz Sprinter chassis, is available as the Patriot and the Patriot Cruiser. The Patriot, which has four floor plans, is described as a luxury van conversion. The Patriot Cruiser, with up to six bucket seats, is designed for business-class passengers.
The introduction of the Patriot follows REV Group's April 2017 acquisition of Midwest Automotive Designs, a custom van "upfitter" that develops and manufactures Type B motorhomes, as well as shuttle vans, limousines, and customized executive transportation vehicles. Thevehicles are built on Mercedes-Benz Sprinter chassis and Dodge ProMaster chassis.
Midwest Automotive Designs, founded in 2003, employs approximately 130 people and has annual revenue of about $45 million. Its manufacturing operations will remain at its headquarters in Elkhart, Indiana. The company's independent dealer network will continue to promote and sell Midwest Automotive Designs products nationwide and will be complemented by REV's network, according to a REV Group release.
REV Recreation Group manufactures Type A and Type C motorhomes under the brand names American Coach, Fleetwood RV, Monaco Coach, Holiday Rambler, and Renegade.
Coach House Completes Plant Expansion
Coach House Inc. in April 2017 completed a $1 million expansion of its Nokomis, Florida, plant, which included outfitting the factory with new safety equipment. Construction work on the 15,000-square-foot expansion began the previous July.
Coach House, founded 32 years ago, is a family-owned-and-operated company that employs about 60 people. It builds motorhomes that range in length from 23 to 27 feet. Its Platinum and Platinum II motorhomes are described on the company website as downsized Type C coaches, sometimes referred to as Type B-plus. The company also makes the Arriva, a Type B motorhome.
Coach House motorhomes feature a patented one-piece fiberglass body. The cabins are built on chassis made by Ford or Mercedes-Benz. For more information, visit www.coachhouserv.com or call (800) 235-0984.
Escapees Cofounder Dies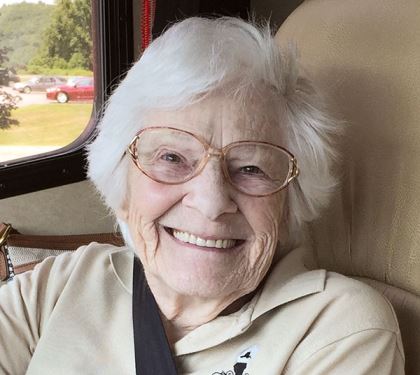 Kay Peterson, cofounder of Escapees RV Club, died in June at age 90. She and her late husband, Joe Peterson, founded the club in 1978 and served Escapees members until 1990, when leadership of the club was passed to their daughter, Cathie Carr, and her husband, Bud.
Joe and Kay Peterson were inducted into the RV/MH Hall of Fame in 2001. In 2010, RV Business magazine included them in a list of the 100 most influential people in the RV industry for their work in RV advocacy, support services, and fostering a sense of community among RVers.
Route 66 Guidebook Gets Update
An updated guidebook is available for travelers looking to explore the remnants of one of the most famous roads in the United States. Route 66 Adventure Handbook: High-Octane Fifth Edition (Santa Monica Press; $19.95),by Drew Knowles, was released this past spring.
The 480-page soft-cover book is filled with facts, maps, and points of interest, as well as descriptions of quirky side trips and fun bits of trivia related to iconic U.S. Route 66, which John Steinbeck dubbed "the Mother Road." The two-lane road, which stretched 2,448 miles from Chicago, Illinois, to Santa Monica, California, officially was decommissioned in 1985.
Free Museum Admission For Military Members
Families with active duty military personnel, including National Guard and Reserve, can receive free admission at more than 2,000 museums across the United States through Labor Day 2017. The eighth annual Blue Star Museums program, which began on Memorial Day, provides families an opportunity to enjoy the nation's cultural heritage and learn more about their community, especially after a military move.
The list of participating museums, at www.arts.gov/bluestarmuseums, will be updated throughout the summer as more museums sign up.
Lazydays Launches Improved Rentals Website
You might know people who are interested in buying a motorhome, but they'd prefer to try out a rental vehicle first. One option is to steer them to Lazydays RV's new, improved RV rentals website, www.lazydays.com/rentals.
Visitors to the site can search and browse Type A, Type B, and Type C motorhomes, as well as travel trailers that are available for rent at Lazydays dealerships in Tampa, Florida; Tucson, Arizona; Denver, Colorado; and northern Colorado. Selections can be filtered by pickup locations and travel dates. A "Plan Your Trip" page offers an overview of Lazydays Guide services. These services offer assistance with itineraries, reservations, and campground discounts.