---
Campground Spotlight
Pueblo KOA Journey, Pueblo, Colorado
Mike and Carolyn Stowe weren't sure what to think when Kampgrounds of America CEO Toby O'Rourke popped up in the middle of a virtual meeting. The couple bought the Pueblo KOA Journey campground in Pueblo, Colorado, after leaving their jobs and selling their log home in Vermont 16 years earlier, but why was the CEO jumping into the middle of their Zoom meeting? What was going on? Were they in trouble?
Actually, O'Rourke came bearing good news. The couple's efforts over the years to improve the facility and make the campground a year-round destination caught the attention of company officials, and she jumped on the call to tell them they had been named KOA Campground of the Year for 2021. Of the 525 KOAs nationwide, being singled out is quite a distinction.
In the Stowes' case, it also was well deserved. They survived some lean years when they first bought the campground but persevered and grew, adding cabins, 41 new RV sites — including patio sites with fire pits and grills, a heated pool, a new septic system, laundry facilities, cable TV, and Wi-Fi, as well as a Hunt Brothers Pizza that delivers to individual campsites. Pull-through sites with 50-amp service are available. With the upgrades and more than 100 sites now available, they've seen reservations grow from 16,000 a year in 2016 to more than 22,000 last year — despite the pandemic.
While some campgrounds attract visitors with fun and games, the Stowes have not had to concentrate too much on the frills. Mother Nature provides all the needed attractions. Pueblo KOA sits in the high plains of central Colorado, where there is nothing to interfere with the dramatic views of the jagged Rocky Mountains to the west, the brilliant sunsets that light up the peaks each night, or the star-saturated night sky.
"The sunsets are awesome, and the night sky is spectacular," Carolyn said.
Located immediately adjacent to Interstate 25 between Pueblo and Colorado Springs, the campground is a KOA "Journey" park, designed as a stopping point for those on longer trips or a central location for touring the region.
"We are a great base camp for the Pikes Peak area," Carolyn said. "Pikes Peak Cog train, Garden of the Gods, Royal Gorge, Bishop's Castle, and Pueblo has some great museums. But what I think draws people here are the people. We are a family-owned campground, and we now have two generations working the park."
The Stowes have added their son, Richard, and daughter-in-law, Maria, to the staff, which makes maintenance twice as easy. Both Mike (Air Force) and Richard (Marines) are veterans, so those who served in the military receive an additional discount.
"When people come here," Carolyn said, "they know they will be treated with respect and hopefully can just rest and relax."
Details
Pueblo KOA Journey, C014108 *
4131 Interstate 25 N.
Pueblo, CO 81008
(800) 562-7453
www.koa.com/campgrounds/pueblo
*FMCA Commercial Member
---
App File
A Dog's Life
Hitting the road with your dog makes RV travel even better, although it does come with some challenges. These apps may help.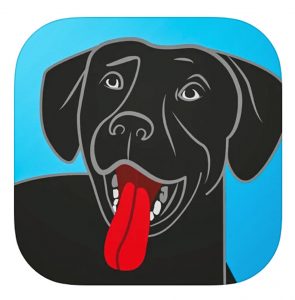 BringFido: Sniff out dog-friendly bark parks or restaurants with yappy hour. Or, fetch a list of activities, events, and services wherever you're calling home at the moment — the United States, Canada, or elsewhere. The app's dog blog offers suggestions on places to visit, as well as the latest news and a calendar of events. Read reviews of various spots and experiences posted by other dog owners, or write one of your own. Free for iOS and Android. www.bringfido.com.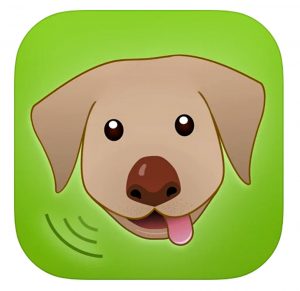 Dog Monitor: If your latest adventure isn't dog friendly and you have to leave your pet in the RV, Dog Monitor lets you stay connected and can ease separation anxiety — his or yours. By utilizing two smartphones, you can receive alerts when he starts barking or moving around; speak to him directly; or push a button and utilize recorded "sit," "stay," or "lie down" commands. You can even create a video stream to find out exactly how he gets those treats off the counter. $4.99 for iOS and $5.99 for Android. www.dogmonitorapp.com.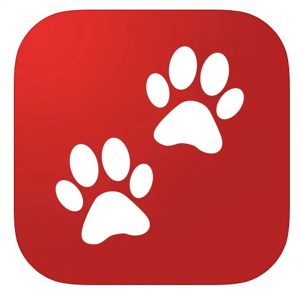 DogLog: Life on the road means life away from your regular vet, so it helps to have your dog's records all in one easy-to-access spot. DogLog not only gathers vital information, it also sets reminders for medication, provides room for notes, and has a statistics page for insights and analytics about your dog's life. Free for iOS and Android. www.doglogapp.com.
---
Explore
Behold The Woolly Worm
Folklore offers many methods of predicting the weather — groundhogs, old almanacs, if the sky is red in the morning. In the quaint mountain town of Banner Elk, North Carolina, they figure out when to hunker down for the winter each year based on the textured stripes of Pyrrharctia isabella, a 2-inch-long caterpillar better known as the woolly worm.
The woolly worm has 13 body segments and, it is reported, each segment corresponds with the 13 weeks of winter. The darker the stripe, the colder the weather for that particular week. Okay, so somewhere there's a meteorologist at The Weather Channel cringing at the science behind the idea, but the people of Banner Elk don't care. In fact, they celebrate their fanciful forecasting each year with the Woolly Worm Festival on the third weekend of October. Hey, if Punxsutawney, Pennsylvania, can throw a party for a groundhog each spring, they can do the same for the woolly worm each autumn.
The festival has everything you might expect from a fall festival in a small town — crafts, food, rides, games, live entertainment on the stage in front of a cornstalk backdrop. Pets are prohibited, of course, because some animals see the worms as fuzzy snacks. In the pre-COVID era, as many as 20,000 people filled the town for the festival, which marks its 44th anniversary this year.
In the 1970s, Mountain Living Magazine editor Jim Morton was preparing a woolly worm winter forecast when he noticed two caterpillars who were, well, not of the same stripe. Which one should he use? He decided to set up a race, and the first to climb up a three-foot string would be the winner, and the winter forecast based on its markings. Today, more than 1,000 woolly worms crawl up strings during the weekend for the honor of being the face of the forecast — so to speak.
Last year's winning worm was a speedster named "Chamber Charger," who was discovered, managed, and trained by Hallie Tucker Willis of the Avery County Chamber of Commerce. It's safe to say Chamber Charger was all business. So, was its forecast accurate? Sure. Why not? Aren't all weather forecasts accurate?
Banner Elk is in the heart of the Blue Ridge Mountains in North Carolina's northwest corner, a little more than two hours northwest of Charlotte and about an hour and a half northeast of Asheville — an area blessed by nature. Grandfather Mountain offers visitors wonderful vistas of the surrounding Appalachian range, as well as a swinging bridge one mile high if you have the nerve. The Bare Dark Sky Observatory lets visitors see what's up, while the Linville Caverns let visitors see what's down. Zip lining, white-water rafting, and Civil War trails help fill in the time between woolly worm races.
Admission to the Woolly Worm Festival is $6 for adults; $4 for children ages 6 to 12; free for 5 and under. All proceeds go to support the area's schools and children's programs, and to promote business and tourism in the region.
Just be prepared for something unlike anything you've ever experienced. Even the festival's website admits, "There is no other experience in life that can produce the absurd euphoria that comes from cheering for a caterpillar to climb a string."
To learn more, visit www.woollyworm.com.