Gear, Gadgets, And Gifts
Practical accessories and assorted goods designed to make life easier and more enjoyable for RVers.
By Linneah Deighton, Associate Editor
Camping Mug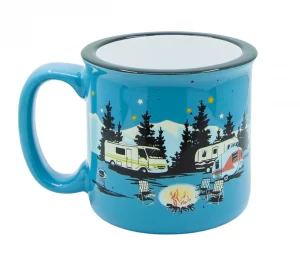 From a company created by seasoned RVers, Camp Casual's Starry Night mug makes a great gift for the coffee and cocoa enjoyers in your life. The art on the mug is retro-inspired and features a cozy, star-filled night at an RV camping spot. The Starry Night mug is dishwasher and microwave safe, made from sturdy ceramic, and has a 15-ounce capacity. Twelve RV-inspired designs are available on the company's website. Price is $12.99 for one mug.
Camp Casual
www.campcasual.com
(800) 269-7622
---
Stuffed Animal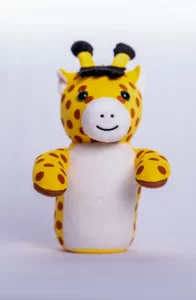 Kids love bringing their favorite stuffed animals along on trips, but there's always the chance that they might end up on the floor or under a seat and get dirty. That's where Riderz comes in. These stuffed toys fit neatly in cupholders, strollers, car seats, and backpack water-bottle pockets, making them great travel companions. Eight animals are available to choose from; each one stands roughly 9 inches tall, weighs 9 ounces, and has a body circumference of 11 inches. The toys themselves are weighted with a bean filling; they have a soft fill in the upper body for cozy hugs and a mesh pocket on the back. Price is $14.95.
Riderz
www.myriderz.com
---
Wine "Glass"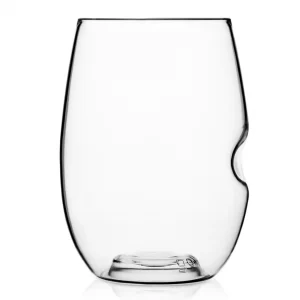 Govino was originally established to help professionals showcase wines in places where stemware was impractical, making it ideal for the natural klutz or those who spend a lot of time outside. The company's latest product, the BEST Govino EVER collection, is shatter proof, dishwasher safe, and ideal for all-terrain tippling. The cup is not actually made of traditional glass or crystal, but rather a food-safe and BPA-free polymer that resembles crystal and can be recycled. Price is $12.95 for a pack of two 12-ounce glasses or $24.95 for a pack of four.
Govino
www.govino.com
(949) 332-1178
---
Lantern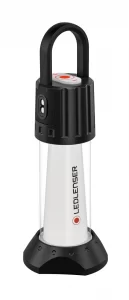 Why waste your RV's energy for lighting when you can use a lantern instead? Standing at under 8 inches tall, Ledlenser ML6 Connect uses micro-prism technology to provide efficient, glare-free, targeted lighting. By using the Ledlenser Connect app on your phone, you can remotely operate the light and personalize your lighting preferences, choosing from one of three modes: solid warm white, solid red, or blinking red or white lighting. A temperature control system keeps the lantern from overheating, enabling it to run brighter and longer. Several mounting options are available; you can choose to use the rubber hook to hang the lantern, use the integrated magnet to attach it to metal surfaces, or use the removable stand with a built-in metal hook that flips out. Price is $99.95.
Ledlenser
www.ledlenserusa.com
(503) 688-1951
---
Holding Tank Treatment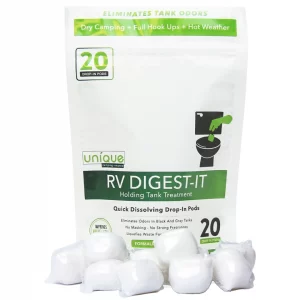 Clogs, backups, and odors from your toilet can put a little more than a damper on a camping trip. RV Digest-It Holding Tank Treatment Pods utilize a blend of bacteria and enzymes to eliminate odors while digesting waste inside black-water and gray-water tanks without relying on harmful chemicals such as formaldehyde. With no need to mix or measure, just drop a pod in the tank, and it will fully dissolve without leaving a film or residue. Unscented and tangerine-scented pods are available. Price is $24.99 for a pack of 20 pods. Liquid and powder forms are available as well.
Unique Camping + Marine
www.uniquecampingmarine.com
(866) 662-4513
---
Clear Cooler Bag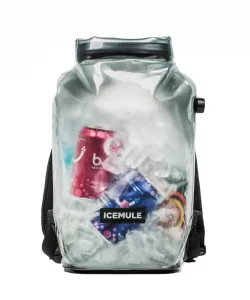 If you've been to a sporting event, concert, or other large outdoor occasion, you might have been asked to carry your belongings in a clear bag, but it's hard to tote cold drinks. Enter Icemule Clear, an air-insulated, reusable, waterproof, backpack cooler designed for events that require clear bags for entry. To use, you open the air valve, add ice, add whatever you need to keep cold, and fill the remaining space with more ice. You then blow air into the air valve until the cooler inflates fully; fold the top over twice toward the front; pull the ends toward the back straps; and clip them together. Price is $79.95 for a 9-liter cooler, which fits six to nine cans and seven pounds of ice.
Icemule Coolers
www.icemulecoolers.com
(904) 325-9012
---
Women's V-Neck Shirt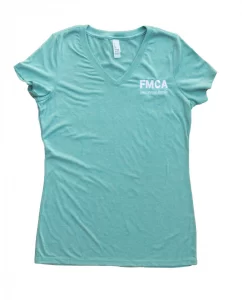 Before heading to your next rally, or even to FMCA's 106th International Convention & RV Expo next March, you can impress your friends with an official FMCA women's V-neck T-shirt. Great for year-round casual wear, these comfortable cotton shirts come in three distinct colors: heather dusty sage, blush frost, and maritime frost. They make great gifts, too. Sizes range from medium to 3XL. Price is $13.
FMCA Store
www.shopfmca.com
(800) 543-3622
---
Wool Socks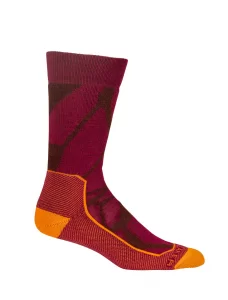 Tired of stinky feet? Icebreaker's Merino Hike+ medium crew socks are lightweight, durable trail socks designed for long hikes and walks. The merino wool comes from merino sheep in New Zealand, whose coats allow them to survive in extreme temperatures. The wool is soft, non-itchy, warm in the cold, and cool in the heat, and it is naturally odor resistant, making the material great for long walks on the trail. These socks have sculptured cushioning to maximize fit and comfort, as well as Achilles support to help keep them in place. The seamless toe closure reduces bulk and prevents blisters, making for a much more comfortable fit than regular socks. The socks are 65 percent merino wool, 33 percent nylon, and 2 percent Lycra. Various colors are available. Price is $25.
Icebreaker
www.icebreaker.com
(888) 530-0075
---
RV Products Submissions
To have a product considered for this column, please send information and a high-resolution photograph to [email protected].