Gear, Gadgets, And Gifts
Practical accessories and assorted goods designed to make life easier and more enjoyable for RVers.
By Linneah Deighton, Associate Editor

Indoor Garden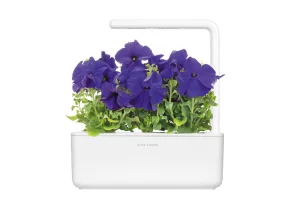 Have you wanted to grow herbs, flowers, or produce but never had the space to do so? The Smart Garden 3 allows you to have your own year-round miniature garden no matter where you live. Just drop in three plant pods, fill the water reservoir, and plug the planter into a power source. Each pod contains the seeds, minerals, and soil necessary for proper plant growth. It's fairly low maintenance, as all you need to do is make sure the water reservoir remains full. The Smart Garden 3 measures 11.8 inches long by 4.7 inches wide by 13.4 inches high with one lamp extension arm. Included with purchase are two extension arms, a quick-start guide, and three soil pods with basil seeds. Additional plant pods can be purchased, with a choice of 75 different herbs, flowers, leafy greens, and more. The garden comes in white, gray, or beige. Price is $99.95.
Click And Grow
www.clickandgrow.com
---
Sediment Prefilter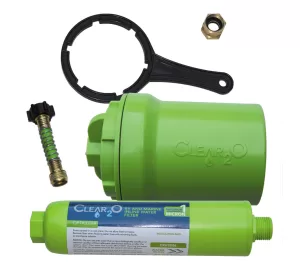 When sediment clogs your filters, water is unable to pass through properly, which pre-vents them from doing their job. To avoid this, the Clear2O DirtGUARD Sediment PreFilter creates a 20-micron physical barrier to block sand, silt, sediment, and particulates from entering your inline carbon filter. It essentially transforms your inline water filter into a two-stage water filtration system. It fits most standard inline RV water filter brands, and the washable and reusable design provides for longer-lasting capacity. Company literature recommends replacing the prefilter every six months or as needed. Included with purchase is prefilter housing, a 20-micron sediment filter, a wrench, a backwashing adapter, and a hose extender (inline water filter not included). Price is $41.99.
Clear2O
(954) 998-1909
www.clear2o.com
---
Truck Accessory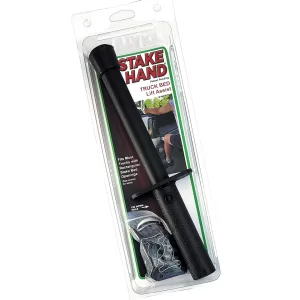 The Stake Hand is a new truck accessory that provides a handle to grasp when climbing into and out of a pickup truck bed. It fits most late-model pickups with rectangular stake pockets. The kit can be installed in under 10 minutes on metal, spray-on bedliner, or flush bed rail caps and requires no drilling (bed rail caps may require trimming to install). The capture plate that comes with the Stake Hand includes a hole for attaching a tie-down strap and is also convenient for holding flagpoles. The handle itself can be used to store a tire gauge or a small flashlight inside it. Price is $47.99.
Stake Hand Products
www.stake-hand.com
---
Freezer Meal Prep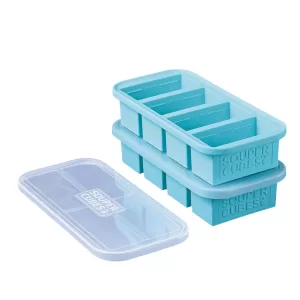 Freezer storage of soup, stew, and similar dishes may prove to be troublesome, especially if you use plastic zip-top bags or glass containers. Souper Cubes — designed like large ice cube trays, and featured on ABC's "Shark Tank" — can be used to freeze food in equal portions simply by filling the trays up to the desired level. Made from 100 percent food-grade silicone with an embedded steel frame, the stackable containers feature snug-fitting BPA-free lids to avoid spills and block odors. The trays are oven safe up to 415 degrees, dishwasher safe, and available in a range of sizes and shapes. Price is $19.95 for the one-cup tray, which accommodates four one-cup servings. A starter set that includes the one-cup tray plus a two-cup tray costs $36.99.
Souper Cubes
(213) 262-8258
www.soupercubes.com
---
Portable Drink Table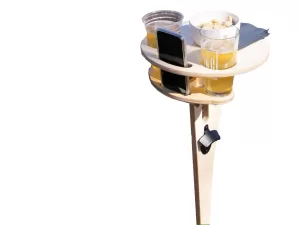 Woodland Steelworks' Portable Beer Table folds for storage and can be set up easily outdoors by putting the metal locking pin into place. A durable, rustproof fiberglass rod makes staking the table into dirt, sand, or grass a breeze. The tabletop has room for two bottles, cans, or glasses, as well as space for snacks. The table comes equipped with a bottle opener, so you'll never have to remember to bring one. One of the two carrying handles doubles as a phone holder. A purse hook on the leg will keep your bag upright and out of the dirt. Price is $54. Standard or custom engraving is available. A portable wine table also is offered.
Woodland Steelworks
---
Pet Hair Vacuum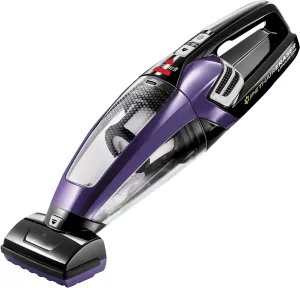 Bissell's Pet Hair Eraser Lithium-Ion Cordless Handheld Vacuum (model 2390) helps clean up the inevitable messes that come with having a pet — pet hair on furniture, spilled food, cat litter, etc. The handheld vacuum weighs 3 pounds and has a 14.4-volt lithium-ion battery that provides an extended run time of up to 17 minutes. Triple-level filtration helps to improve its cleaning performance. Its large dirt tank is easy to empty and clean between uses. The included specialty tools are great for pet parents; the motorized brush, upholstery tool, and crevice tool can clean up pet messes in almost every area of your living space. Price is $79.99.
Bissell
(844) 383-2630
www.bissell.com
---
Binoculars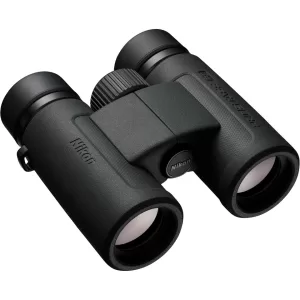 Nikon's Prostaff P3 8×30 binoculars are great for birding, sightseeing, and other outdoor activities that call for viewing distant scenes and objects. The 8×30 model has the widest field of view in the P3 series, making it much easier to locate a subject and hold steady. The multilayer lens coatings cut glare and reflection for clear viewing, and a silver-alloy coating on the mirror surfaces of the prisms is said to provide a bright and vibrant image. The binoculars' eye cups can be extended or retracted to the preferred position. In addition, 15.4mm of eye relief — the distance from your eye to the binocular lens — helps to ensure clear and comfortable viewing for eyeglass wearers. The binoculars are drop-resistant and waterproof down to 3.3 feet, so you don't need to worry much about potential damage if you accidentally drop them into a puddle. Price is $109.95.
Nikon
(800) 645-6687
www.nikonusa.com
---
Clothes Wash Bag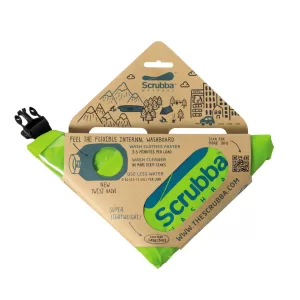 The Scrubba is a small, portable clothes washing "machine" for those who don't mind a little work. It takes only a few minutes of scrubbing to clean clothes. If you're looking to pack fewer clothes, are bringing hand-washable items, or just want to have something handy for when your clothes get dirty, the Scrubba is a great way to avoid laundromats. The Scrubba uses hundreds of internal "nodules" to help effectively clean clothes, and you can even peek inside through the transparent window. According to product literature, it can wash up to two T-shirts, two pairs of socks, and two pairs of underwear per load. Add water, clothes, and cleaning liquid; then close, scrub, and rinse. This pocket-sized wash bag weighs just 5.3 ounces and can be rolled up for easy, compact storage. Price is $55.
The Scrubba
www.thescrubba.com 
---
RV Products Submissions
To have a product considered for this column, please send information and a high-resolution photograph to [email protected]