Trip Planner
The RV Trip Wizard is a Web-based trip-planning tool that is said to make it easy to plot out your next travel adventure.
The RV Trip Wizard is touted as a visual planning tool that lets users see their route and all of the RV parks along the way. The Web site's database includes information for various affiliations and types of campgrounds and allows users to rank their preferences when choosing a park. The trip route can be changed with a mouse click or a fingertip tap, and the directions are instantly updated. The database includes more than 40,000 points of interest and allows users to add their own. It also provides distance information between chosen campgrounds and automatically updates daily and total trip cost estimates.
A one-year subscription to the RV Trip Wizard costs $37.
Smart Sales LLC
13432 N.W. 135th Drive
Alachua, FL 32615
(941) 870-2297
www.rvtripwizard.com

---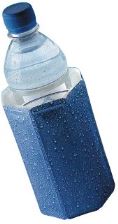 Beverage Coolers
According to product literature, Rapid Ice beer and water chillers from Cork Pops will chill a bottle of your favorite beverage in five minutes and keep it cold for up to three hours.
Each Rapid Ice chiller contains a specially formulated gel that freezes solid and is ready to use after several hours in a freezer. The chillers are said to be flexible and unbreakable and can be used with most standard-size bottles.
The Rapid Ice beer chiller and the water chiller both have a suggested retail price of $9.
Cork Pops
7 Commercial Blvd., #3
Novato, CA 94949
(800) 322-6757
www.corkpops.com

---
Patio Light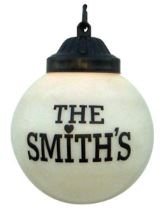 The Write-Lite RV-patio night light from J&H Enterprises makes it possible for owners to add a unique touch to their motorhome's outside entertaining area.
Each light can be personalized with the owner's name, favorite sports team, or whatever message he or she wishes to convey. The light itself features an 8-inch polyethylene globe and a custom-made black plastic snap-on top. It includes a 10-inch black plastic chain with an S hook, a 7-watt clear light bulb, and a 48-inch power cord to plug into any 110-volt-AC outlet. The heavy-duty vinyl lettering is custom cut and applied by hand.
The Write-Lite has a suggested retail price of $25.
J&H Enterprises
312 E. 7th St.,Trlr 2
Sanborn, IA 51248
(712) 540-3813
http://the.writelite.com

---
Awning Mister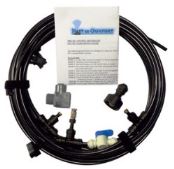 The Mist-er-Comfort misting system is designed to provide cooling relief from the summer heat when relaxing outside.
The standard system (#3001) attaches to a motorhome's patio awning and includes 38 feet of UV poly tubing, three attachment clips, and three misting heads. It will work on awnings 12 feet to 14 feet in length, but additional misting heads can be placed on the tubing for larger awnings. It also includes a manual on/off valve, a drain valve, a garden hose adapter, and an RV water adapter kit should you wish to connect to your motorhome's water system.
The Mist-er-Comfort #3001 system has a suggested retail price of $119.99, and additional misting heads cost $12 each. The upgraded #3003SS custom system for more permanent RV installation is priced at $459.99.
Mist-er-Comfort Inc.
5703 Red Bug Lake Road
Suite 103
Winter Springs, FL 32708
(888) 647-8370
www.mist-er-comfort.com

---
Drying Towel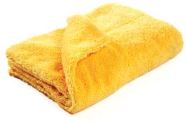 The MicroTowel from Lambskin Specialties is a microfiber auto/RV drying towel that is said to be as safe and effective at drying paint finishes as an expensive chamois, but without the cost and special care required.
The 15-inch-by-23-inch double-sided towel is said to absorb and hold a great deal of water and to be safe for use on all paint finishes and chrome. The towel also can be used dry for dusting, polishing, and other cleanups. And it's machine-washable for multiple uses.
The Auto/RV Drying Towel has a suggested retail price of $5.50 each. A pack of three is priced at $15.75, and a 12-pack costs $61.50 (plus shipping).
Lambskin Specialties
250 Dufferin Ave.
Winnipeg, MB
Canada R2W 5J1
(800) 665-0202
(204) 586-8097
www.worldofsheepskin.com

---
Spare Tire Carrier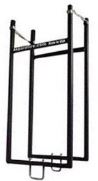 The RV Spare Tire Carrier from JF Products makes it possible for owners of Type A motorhomes to carry a spare tire during their travels, eliminating the hassle of trying to find the right tire should a flat tire occur.
The carrier fits all 2-inch hitch receivers and can hold a 19.5-inch tire with or without rim (a carrier for a 22.5-inch tire is available by special order); plus, with the additional hitch extension, it can connect to a tow bar or trailer hitch. All parts are made of powder-coated steel, stainless steel, or electroplated steel, and the welded joints have a 10-year warranty. A receiver extension (not included, but available from the company) may be necessary for some motorhomes.
The RV Spare Tire Carrier for 19.5-inch tires has a retail price of $289. The carrier for 22.5-inch tires costs $337.
JF Products
102 Flint Ridge Road
Rockwood, TN 37854
(865) 354-3127
www.asparetire.com

---

Upholstery Paint
Update the upholstery in your motorhome or towed vehicle with Simply Spray Upholstery Fabric Paint from Deval Products LLC.
The nontoxic, nonflammable spray paint can be used on any absorbent material to refresh or change the color to a similar or darker color. According to company literature, the paint will not rub off once it's dry (72 hours), is permanent and fade-resistant, and remains soft to the touch. One 8-ounce canister will cover approximately 17 square feet of material.
Simply Spray Upholstery Fabric Paint is available in 14 colors and has a suggested retail price of $12.99.
Deval Products LLC
P.O. Box 396
Lincoln, RI 02865
(401) 474-4830
www.simplyspray.com

---
Inverter/Charger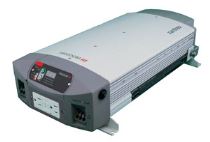 Xantrex Technology Inc. recently introduced the second generation of its Freedom HF inverter/charger. While the series still has the 1,000-watt/20-amp and 1,800-watt/40-amp models, it now includes a 1,000-watt/55-amp model. Each includes a quick-connect AC terminal block on both input and output for easy installation and an ignition lockout function that disables the inverter to eliminate battery drain when the vehicle's ignition is turned off. The units feature an automatic three-stage battery charger, a built-in 30-amp relay that automatically transfers between inverter power and AC utility power, and a remote digital display with 25 feet of extension cable. All models are certified to meet UL458 safety and quality standards for mobile applications and were tested in a highly accelerated life test chamber for improved performance and reliability.
Suggested retail prices are $525 for the 1000W/20A model; $640 for the 1000W/55A model; and $695 for the 1800W/40A model.
Xantrex Technology Inc.
3700 Gilmore Way
Burnaby, BC
Canada V5G 4M1
(800) 670-0707
www.xantrex.com

---
Solar Power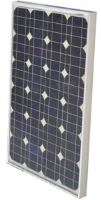 The SoloPower Series of solar power RV kits from Silicon Solar provide a range of solar-charging options for motorhome owners.
The series includes eight kits — 20 watts to 400 watts — to accommodate a variety of power needs. Each kit comes with one or more solar panels (depending on the wattage), a charge controller, a photovoltaic combiner/disconnect, DIN rail circuit breakers for surge protection and component disconnects, 30 feet of battery connecting wire, 10 feet of chassis ground wire, and flush-mounting hardware for roof installation.
The SoloPower Series kits range in price from $527.70 (20-watt) to $4,143.75 (400-watt).
Silicon Solar Inc.
56 Broome Corporate Parkway
Conklin, NY 13748
(800) 786-0329
www.rvsolarshop.com
{loadpositionEndBlurbProducts}