Kid Zone
Add to family fun during your travels with these games and other items designed for youngsters.
By John Johnston, Associate Editor
Child Seat Unbuckler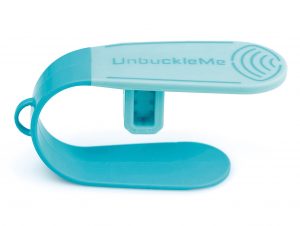 For people with weakness in their hands from arthritis, carpal tunnel, or the like, the simple task of unbuckling a child's car seat can be painful. UnbuckleMe, developed by a grandmother who is an occupational therapist, uses a lever to reduce by 50 percent the force needed to unbuckle any push-button child's car seat.
UnbuckleMe also may appeal to moms who are tired of breaking their fingernails while unbuckling a car seat. For safety reasons, UnbuckleMe does not attach to a car seat and should remain out of a child's reach while the vehicle is moving. The price is $14.99; various colors are available.
UnbuckleMe
[email protected]
www.unbuckleme.com
---
Indoor Garden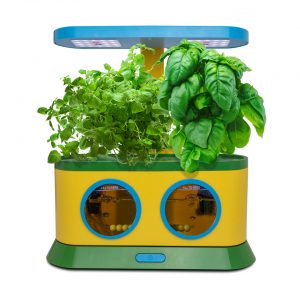 Think you can't grow a garden in an RV? Think again. Herbie, from AeroGarden, is an indoor, countertop veggie, herb, and flower garden designed for children ages 6 and up. The plants grow hydroponically, without soil.
Everything a budding gardener needs is included, except water: a safe-to-the-touch, energy-efficient 8-watt LED grow light; grow sponges; grow domes; a measuring cup; seeds; plant food; a dropper; a dry-erase marker; and tape. A 32-page booklet offers 18 fun activities that cover topics such as seeding, planting, pruning, and harvesting. After 12 weeks, kids can use their homegrown herbs for a pizza party. The suggested retail price is $39.96.
AeroGarden
www.aerogarden.com
---
Basketball Goal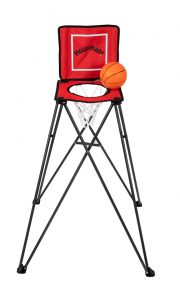 Okay, so maybe your youngster won't be the next LeBron James. Doesn't matter, though, because for many kids, basketball is simply a slam dunk of fun. And even children ages 3 and up can play like the big boys and girls with Hoopman!, a portable basketball goal from ciao! Baby, a Jamberly Group brand.
The Hoopman! folding frame is all one piece and locks into place. It requires no assembly, can be set up anywhere, and folds back up in seconds. A ball and a carry bag are included. The suggested retail price is $49.99.
The Jamberly Group
(502) 241-5515
www.hoopmankid.com
---
Storytelling Activity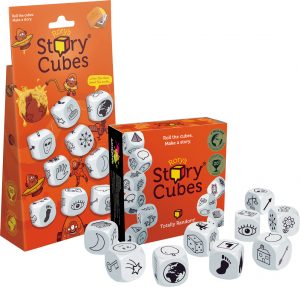 Once upon a time, child-development experts emphasized the importance of stimulating children's imaginations and creativity. That's no fairy tale, and it still rings true. Among the countless ways to nurture a child's imagination, here's something the entire family can enjoy: Rory's Story Cubes.
Several variations of the game are available. With the classic version, a player rolls nine dice and then tells a story based on the symbols and images that turn up. The stories can be wacky, weird, whimsical, or whatever one's imagination devises. Rory's Story Cubes Classic is recommendedfor ages 6 and up. The suggested retail price is $12.99 (box) or $9.99 (blister pack).
Zygomatic/Asmodee USA
www.storycubes.com
---
Word Game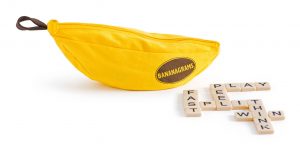 Everybody wants to be the top banana. That's the goal when playing Bananagrams, a popular word game that is said to be simple yet addictive. After players receive a number of tiles with letters on them, they try to be first to use all their tiles in a word grid.
Bananagrams requires no pencil, paper, or board, and it comes in a banana-shaped pouch. It can be played by one to eight people and is recommended for ages 7 and up. The suggested retail price for classic Bananagrams is $14.99; other versions are available.
Bananagrams Inc.
(401) 781-9649
www.bananagrams.com
---
Pool Inflatable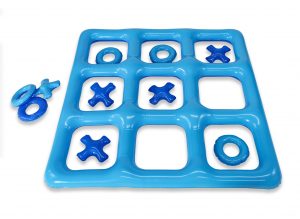 Remember those bygone days when we played tic-tac-toe using paper and pencil? (Okay, we still do that.) Although the classic game hasn't changed, today you can play on a computer or on a phone — even in the pool, with PoolCandy's Inflatable Tic Tac Toe.
Inflatable Tic Tac Toe, which also can be played on a lawn, includes a 4-foot-by-4-foot grid and 10 reversible Xs and Os. Here's a reminder that it's not fun to win ALL the time, so be sure to help younger players discover simple strategies. The price of Inflatable Tic Tac Toe is $17.99.
PoolCandy
www.poolcandy.net
---
Backgammon Game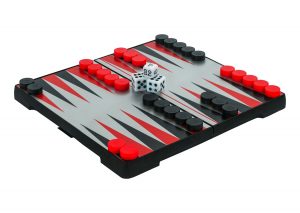 Backgammon's beginnings date back about 5,000 years, which means the game has been popular even longer than the Beach Boys. Backpack Backgammon, from Outside Inside, is designed with travelers in mind.
Backpack Backgammon features a foldable game board, magnetic game pieces that stay attached to the board during play, dice with a cinch pouch, a carabiner, and clever storage for the game pieces so you can play almost anywhere. Oh, and unlike 5,000 years ago, the dice are not made from human bone. The price of Backpack Backgammon is $14.95.
Outside Inside
(800) 704-4474
www.outsideinsidegifts.com
---
Toy Basket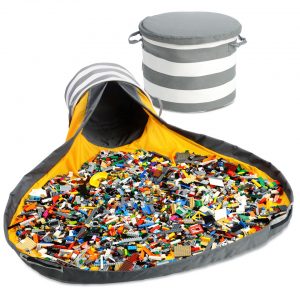 RVers who travel with kids can find themselves losing the battle against toy clutter. Creative QT offers a solution called the SlideAway Basket, which doubles as a play area and a storage container.
Kids can pour toys such as building blocks, doll accessories, and cars onto SlideAway's 52-inch play mat, which has a surrounding lip to keep the toys on the mat. When playtime ends, toys "slide away" into the attached basket with a quick pull of the built-in handles. The basket, which has a matching lid, is 12 inches tall and 15 inches in diameter. The product has a lifetime workmanship guarantee. The price is $64.95.
Creative QT
(888) 913-3580
www.creativeqt.com
---
Mattress Cover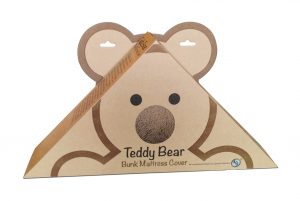 Children like soft, cuddly teddy bears, so the folks at Lippert Components figured, why not offer a kids' mattress cover with a similar comfy feel? The result: Teddy Bear Bunk Mattress Covers, which are machine-washable, made of 100 percent polyurethane synthetic fiber and available in tan or chocolate fur.
Each cover fits a 74-inch-long mattress. Width options are 28 inches, 32 inches, or 50 inches; depth options are 3 inches or 4 inches. Prices for Teddy Bear Bunk Mattress Covers start at $43.95. Also available: Teddy Bear Bunk Mattresses made from hypoallergenic materials that are resistant to mold and water. Mattress prices start at $115.95.
Lippert Components
(574) 537-8900
lci1.com
RV Products Submissions
To have a product considered for this column, please send information and a high-resolution photograph to rvproduc[email protected].