By Skip Tate, Associate Editor
Travel Toys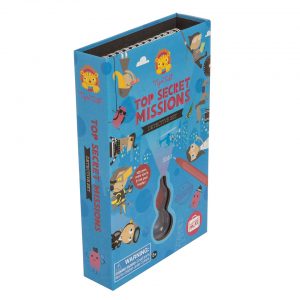 Long trips and cold winter days can take their toll on energetic kids — not to mention the patience of their parents. Tiger Tribe has found a way to keep children entertained, boost their brains, and possibly turn them into the next James Bond. Its Top Secret Missions Detective Set teaches them the essentials of observation and lateral thinking by taking them on 48 super-fun secret missions and training tasks, such as code cracking and fingerprint analysis.
The set comes with an invisible-ink spy pen, a code ring, an ink pad, and more. Tiger Tribe also has other activity sets for kids more interested in mermaids and unicorns. The price is $12.99.
Tiger Tribe
(800) 541-2929
www.schylling.com/brand/tiger-tribe
---
Virtual Dog Fence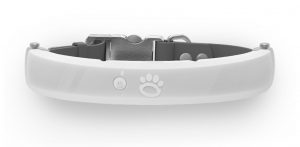 Who let the dogs out? Well, we may never know, but Halo has come up with a solution that eliminates all the worry about them running away once they are on the loose. The company created a feature called Smart Fence, which is an invisible fence system that can be set up anywhere in the world using GPS and GNSS technology. By mapping out a boundary on the Halo smartphone app or walking around a desired perimeter, a virtual fence is created and stored in the dog's collar, preventing it from roaming too far while at the same time allowing it to live a life unleashed.
Location tracking can pinpoint the dog to within 10 feet. It also tracks the dog's daily activity and sends reports to the pet parent. The cost of the kit is $999. A monthly subscription plan (starting at $2.70) is required to enable data storage for fences, GPS location searching, and activity tracking.
Halo
(214) 712-2270
www.halocollar.com
---
Monitoring App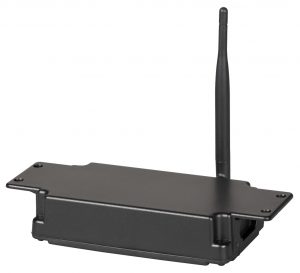 There's a lot more to cell phones than just the phone. You can order food with it, map out a route to your next destination, or use it to register for the next FMCA convention, in Perry, Georgia, from March 10-13 — just saying. And now, thanks to ASA Electronics, you also can use it to keep an eye on your travel trailer while towing.
ASA Electronics created the Voyager Vision, an app that links your phone to any of the company's wireless digital cameras via a compact Wi-Fi transmitter. The transmitter can be installed on any part of the trailer, as long as a reliable 12-volt connection from the towing vehicle exists. The transmitter can support two cameras for low-speed or stationary observation, and the cameras can be viewed on the phone in a single or split-screen form.
ASA Electronics
(877) 845-8750
www.asaelectronics.com
---
Safety Socks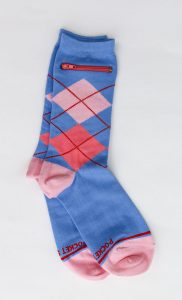 Pickpockets can wiggle their fingers into jackets and jeans, which is exactly what happened to Evan Papel. He was traveling in Europe and someone picked his passport and money right out of his pocket. His answer: Pocket Socks, a brand of high-quality, fashionable socks that have a zippered pocket stitched in. From argyle to ankle versions, the Pocket Socks can hold keys, credit cards, and even passports. They also hold pickpockets at bay. Price is $16.95 to $27.95 per pair.
Pocket Socks
(888) 494-7769
www.pocketsocks.com
---
Fire Pit Starter Kit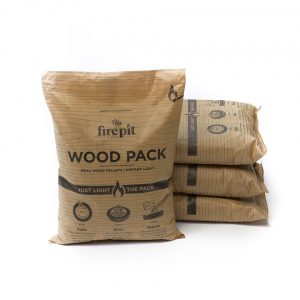 It's January. It's cold outside. The last thing you want is to wait for the fire at your campsite to spark and flicker and take its dear sweet time getting going. No, you want flames and heat now. Tiki Brand has the solution. Its Large Flame Starter Pack is filled with wood pellets upcycled from reclaimed sawdust and creates a large flame to kickstart a fire within 5 minutes. It is specifically designed for use in fire pits. All you have to do is light the paper bag and, voila, you're roasting hot dogs, making s'mores, and warming your toes in no time.
Tiki Brand
(888) 473-1088
www.tikibrand.com
---
Trash Holder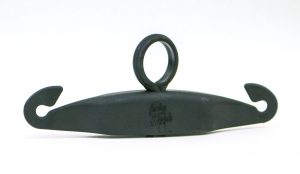 Garbage can pile up, whether you're at a campsite, in an RV or a car, or at home. TidyHook Home and TidyHook Auto offer options for keeping trash under control.
TidyHook Home features a flexible looped swivel clip and hanger. A Tidy Bag attaches to the hanger. The clip can fit around many objects, including handles or knobs, to create a wastebasket anywhere you need it. TidyHook Home comes with two 10-gallon, heavy-duty, reusable Tidy Bags. The price is $5.95. TidyHook Auto snaps onto the posts of a passenger-seat headrest, providing two hooks to attach a Tidy Bag. TidyHook Auto comes with two 6-gallon reusable Tidy Bags. The price is $7.95.
TidyHook
(603) 401-5580
www.tidyhook.com
---
Hitch Mount For Flagpole

Flying flags is a great way to show your patriotism, pride, or team spirit — not to mention an easy way to find your RV in a crowded campground or remote location such as the desert. But for RVs without roof ladders to mount a flagpole on, flying flags has been, well, a flying frustration. To address the issue, Flagpole Buddy came up with a flagpole mount that semipermanently attaches to a motorhome's tow bar.
A stainless-steel post — which easily can be removed for travel or to allow access to the engine bay doors — connects to the mount. The company's patented flagpole mount system secures to the steel post, making inserting the fiberglass flagpole easy, sturdy, and safe, while keeping the tall flagpole away from the RV so it doesn't bang into the RV every time the wind blows. Price is $169.99 (flagpole sold separately).
Flagpole Buddy
(858) 472-5613
www.flagpolebuddy.com
---
Rope Reimagined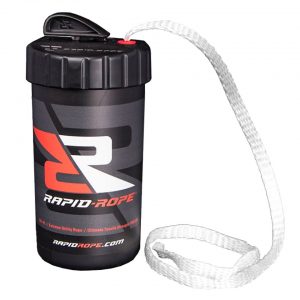 Rope may be the greatest multiuse tool this side of duct tape. You can secure loose items with it, pull yourself out of a ditch with it, or even use it to take on the grandkids in an epic battle of tug-of-war. Its only downsides are that it gets tangled up with everything when stashed in a drawer, and it often seems to be either too short or too long for the task.
Enter Rapid Rope, a flat rope that can hold up to 1,100 pounds, is stored in a tangle-free canister, and can be cut to length with the built-in cutting tool. Each canister holds 120 feet of rope, is refillable, and has a handy-dandy guide to knot tying printed on the side. The price is $24.95 per canister or $14.95 per refill cartridge.
Rapid Rope
(800) 974-4703
www.rapidrope.com
---
Spare-Tire Mount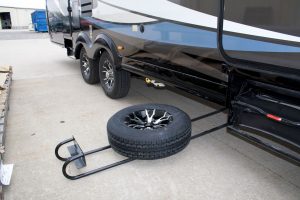 Unless you have a tire cover with a creative graphic or a pithy saying such as "RV there yet?" on it, having that spare tire dangling off the rear bumper of your travel trailer is not a pretty sight. It also makes it challenging to add bike racks or cargo trays. Who wants that? Apparently, not the people at BAL RV Products Group, who came up with a Hide-A-Spare tire storage system that allows the spare tire to be mounted underneath the trailer. The company offers two models to fit various types of trailer frames. It is designed for towable RVs only.
To access the spare, all that's required is the removal of a knob and pin. That lowers the unit, which telescopes outward, allowing easy access to the tire.
BAL RV Products Group
(800) 347-2232
www.balrvproducts.com