Gear, Gadgets, And Gifts
Practical accessories and assorted goods designed to make life easier and more enjoyable for RVers.
By Linneah Deighton, Associate Editor
RV Air Filter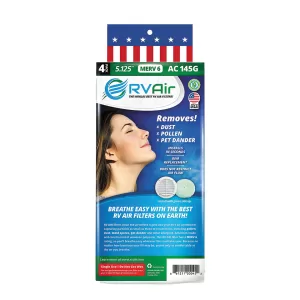 The air-conditioner and vent filters from RV Air are designed to replace the stock polypropylene filters. The company's replacement filters incorporate 40 layers of unwoven polyester that's sprayed with antimicrobial tackifiers to capture microscopic particles and help to remove allergens from the inside of your RV. The filters are said to be easy to install and can be used continuously for 90 days. RV Air sells filters for Coleman and Dometic air conditioners, as well as for generic and RV-specific vents. If you do not see your air conditioner listed, you can fill out a form on RV Air's website to request help. Prices vary; for example, a single AC-101G filter for a Coleman Mach unit costs $16.95. Price for a single pack of AC-145G air duct filters is $17.95.
RVAir
(844) 782-4746
rvair.com
---
Household Inspection Camera With Screen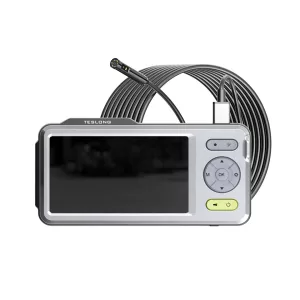 The Teslong NTS500B Household Inspection Camera has a 5-inch IPS color display and allows you to see into small, dark spaces by using its 16-foot endoscope. It can capture both photos and videos, storing everything on a 32GB micro-SD card so you can view them again later. The LED ring light provides illumination during use, and the 3500-mAh rechargeable battery lasts up to four hours. The dual-lens inspection camera costs $129.99, and the triple-lens inspec-tion camera is $149.99.
Teslong
(877) 899-8809
teslong.com
---
Emergency Escape Tool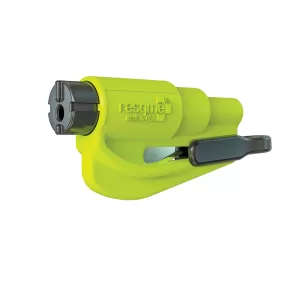 Resqme is a lightweight two-in-one safety device that allows you to cut a jammed seatbelt and break a tempered side window in your vehicle in case of an emergency. All you have to do is pull the clip/blade protector and cut your seatbelt at a 45-degree angle, or press the tool head against the bottom corner of a tempered glass window to break it. This little device can be stored in your vehicle or carried as a keychain. Resqme comes in nine different colors, and you can purchase just one or buy various-size packs. Price is $9.95 for a single device.
Resqme
(866) 473-7763
resqme.com
---
Waterproof Light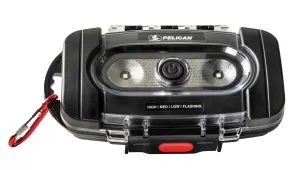 Pelican's 9000 Light is a small, portable 300-lumen LED light combined with a storage case. The storage compartment can hold small items such as cellphones, batteries, and more. Since the light is waterproof, it is suitable for use in wet conditions. With a maximum runtime of 75 hours, the 9000 Light can illuminate campsites through-out the night and into the morning. The flashing mode can run for up to 24 hours and act as a beacon for roadside emergencies. Price is $49.95.
Pelican Products
(800) 473-5422
www.pelican.com
---
Portable Power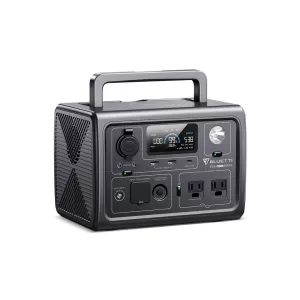 The Bluetti EB3A Portable Power Station is a solar-powered 600-watt AC pure sine wave inverter. It's powered by a LiFePO4 battery with 2,500-plus life cycles at 80 percent of its capacity. The power station can be recharged by wall socket, solar panel, 12- or 24-volt car charger, generator, or by combining AC and solar panels or AC and a T200S adapter. The EB3A has nine outlets to meet different needs, including AC and DC output, 100-watt type-C, car socket, and wireless charging. The app lets you control and monitor the power station via Bluetooth. Price is $209.
Bluetti
(800) 200-2980
www.bluettipower.com
---
First-Aid Kit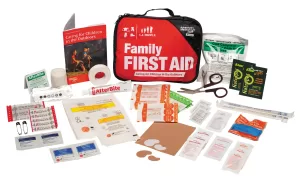 The Family First Aid Kit from Adventure Medical Kits is ideal to take along wherever someone may need quick first-aid care. The wide range of first-aid supplies provides peace of mind for the whole family, and it incorporates a handy kit-within-a-kit that can be pulled out and stashed in any con-venient spot. Included in the kit are bandages and gauze, latex-free gloves, a trauma pad, a splinter, tick remover forceps, and more. It also comes with a comprehensive guide on how to administer basic first aid to children. Price is $34.99.
Adventure Ready Brands
(800) 324-3517
www.adventuremedicalkits.com
---
RV Products Submissions
To have a product considered for this column, please send information and a high-resolution photograph to [email protected].