Great music, a variety of activities, and plenty of 50th anniversary fun await those attending FMCA's 88th Family Reunion and Motorhome Showcase in Gillette, Wyoming, this June.
By Doug Uhlenbrock, Associate Editor
April 2013
FMCA's 50th anniversary will be commemorated during the 88th Family Reunion and Motorhome Showcase, June 19 through 22, 2013, at the CAM-PLEX Multi-Event Facilities in Gillette, Wyoming. The event is shaping up to be a memorable gathering for those who travel to this ruggedly beautiful part of the United States. Besides taking part in the usual Family Reunion activities, attendees will have numerous opportunities to relax, unwind, and have a good time with other members on hand to celebrate the association's golden anniversary.
Make sure to check your Family Reunion And Motorhome Showcase program for more details about these events, other fun activities, and anniversary surprises that will be offered during the "Celebrate In Gillette" gathering.
Fun Activities
The organized fun gets under way on Monday, June 17, with Card Bingo, which takes place from 7:00 p.m. to 9:00 p.m. Get together with friends and meet new FMCA members while playing this game — with a few twists thrown in — and having the chance to win some great prizes.
The fun continues on Tuesday, June 18, with FMCA's golf tournament, A Golden Golf Outing, at the Gillette Golf Club. Play begins with a shotgun start at 9:00 a.m. This 9-hole, par-36 course presents a challenge to even the best golfers with tight fairways, water in play on seven of the nine holes, and small, undulating greens. The event is limited to 72 players, and four-person teams will be chosen based on handicaps. During this tournament, the maximum score per hole will be bogey, and players 75 and older will hit from the red tees (all others will hit from the white tees). The cost is $60 per player and includes the greens fee, a golf cart, a goody bag (beverages and crackers), and a catered lunch after play is completed. Prizes will be given to members of the first-, second-, and third-place teams, along with closest-to-the-pin and longest-drive awards. Register by calling FMCA's national office at (800) 543-3622 or (513) 474-3622.
On Tuesday evening, attendees can settle back for Movie Night, as FMCA presents Buck beginning at 7:30 p.m. This documentary chronicles the life of Buck Brannaman, a real-life cowboy who overcame an abusive childhood to become a successful horse whisperer. The film focuses on the life, career, and philosophy of Brannaman, who worked as the lead equine consultant on the Robert Redford film The Horse Whisperer. Brannaman possesses near magical abilities as he transforms horses — and people — with his understanding, compassion, and respect. The 2011 independent film won numerous awards, including the U.S. Documentary Competition Audience Award at the 2011 Sundance Film Festival. Complimentary popcorn and other treats will be available during the movie.
The Family Reunion officially kicks off on Wednesday, June 19, and what better way to get the festivities started than with a rousing musical performance by FMCA's very own Frustrated Maestros? Their show will be at the daytime entertainment stage in the East Pavilion. This eclectic ensemble is composed of members from the various Frustrated Maestros chapters and has been a favorite at Family Reunions and conventions since the first Frustrated Maestros chapter was formed in 1981. The Maestros also will provide entertainment during Coffee Hour each day.
Beginning at 5:00 p.m. Wednesday, the gates to the outdoor exhibit area will open for the traditional Motorhome Preview, which will continue until 8:30 p.m. Get an early look at the newest motorhome models on display and enjoy the festive atmosphere as company representatives answer questions and point out some of the fabulous features found in these homes on wheels. Manufacturers will accentuate their exhibits with lights, decorations, music, giveaways, and more.
On Thursday and Friday, Morning Coffee Hour will take place at the East Pavilion from 7:00 a.m. to 9:00 a.m. Begin your mornings with coffee, hot chocolate, and doughnuts, courtesy of Roadmaster Inc., C2952, an FMCA Five Star sponsor. On Saturday, a special Pancake Breakfast will be served from 7:00 a.m. to 9:00 a.m. in the Coffee Hour area, also courtesy of Roadmaster Inc. Pancakes will be furnished by De Waffelbakkers LLC, C11631. While enjoying your morning treats, make sure to pick up a copy of the daily newspaper, courtesy of GMAC, C10328, an FMCA Three Star sponsor, while supplies last, along with the latest "Celebrate In Gillette" daily newsletter, sponsored by Alliance Coach, C11904, an FMCA Five Star sponsor.
If you're up for a high-tech scavenger hunt, grab your GPS device and join other attendees during the Geocaching Contest on Thursday starting at 8:00 a.m. Separate competitions will be offered for two skill levels.
For other competitive fun, head to the Entegra Game Zone in the East Pavilion, sponsored by Entegra Coach, C9334, an FMCA Two Star sponsor, for Bean Bag Toss on Thursday and Bean Bag Baseball on Saturday. Prizes will be awarded to the winning participants following these tournaments.
Later Thursday, grab your partner for Square, Round, and Line Dancing with Jack Ingle, sponsored by Twin Peaks RV Insurance, C7669, an FMCA One Star sponsor. Jack has been a square-dance caller for more than 20 years and also has taught this fun dance. Everyone from first-time do-si-doers to advanced dancers can participate in this upbeat activity.
At 12:30 p.m. on Friday, Bob's Cats, a select group of Frustrated Maestros, will entertain the crowd lining up for the Ice Cream Social, which commences at 1:00 p.m. at the East Pavilion. Enjoy a tasty cool treat with friends during this traditional FMCA gathering, courtesy of Miller Insurance Agency, C3045, an FMCA Two Star sponsor.
On Saturday afternoon, gather around the main activity areas for the "Celebrate In Gillette" Chapter Parade, which will begin at 1:00 p.m. Participants are encouraged to carry chapter banners, wear matching shirts, and decorate their wagons or bikes to show off their chapter pride. The Chapter Parade is open to all FMCA chapters, no matter how large or small, and is a great way to get your chapter noticed. If your chapter is interested in participating, contact the FMCA Chapter Services department at (800) 543-3622 or chapters@fmca.com.
Following the parade will be the Ladies' Social, sponsored by Kiley Mold, C7252, an FMCA One Star sponsor, beginning at 3:00 p.m. Get together with old friends and make new acquaintances while enjoying refreshments during this fun-filled gathering.
Evening Entertainment
The evening entertainment kicks off on Thursday at the Morningside Park Grandstand with one of the top pop bands from the late 1960s. The Buckinghams will appear courtesy of FMCA Tour Connection, Powered by Fantasy RV Tours, C5644, an FMCA Super Star sponsor.
This Chicago-based group, originally named the Pulsations, got its big break in 1966 by winning a local battle of the bands competition and securing a job as the house band for WGN-TV's variety show, "All-Time Hits." After it was suggested that they change their name to reflect the British music invasion sweeping across America, they became The Buckinghams. That same year they recorded the group's most famous hit, "Kind of a Drag," which soared to the top of Billboard's Hot 100 chart in February 1967 and stayed there for two weeks. The song thrust the group into the national spotlight. That same year they scored four more top 100 songs with "Lawdy Miss Clawdy," "Don't You Care," "Mercy, Mercy, Mercy," and "Hey Baby, They're Playing Our Song." The group's meteoric rise and rapid-fire hits led Billboard to name The Buckinghams the most listened-to band in America.
The group scored two more top 100 hits in 1968, "Susan" and "Back In Love Again," but their success waned after that and the band amicably dissolved in 1970. In 1980 founding members Carl Giammarese, Nick Fortuna, and Dennis Tufano reunited for ChicagoFest. Following this successful performance, Giammarese and Fortuna decided to perform full-time and brought in several other musicians to revive The Buckinghams' original music. They have been a popular act for special touring reunion shows and regularly perform throughout North America.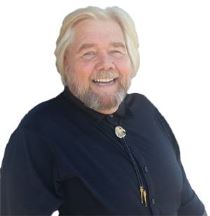 On Friday, prepare yourself for a fun-filled night with Family Reunion friends during the Black Tie & Blue Jeans Dance beginning at 8:00 p.m. in the Central Pavilion. Entertainer Johnny Goodrum, F276410, will provide a variety of dance music, including classic country, waltzes, 1950s and '60s rock 'n' roll favorites, standards, line dances, and more. He is a talented singer who has wowed audiences for years with his vocals and music.
Johnny, who hails from Texas, began singing in church when he was 4 years old. He won many talent shows as a youngster, received numerous music scholarship offers, and was a member of the New Mexico All State Choir for three years. During the mid-1970s he started a country band that performed throughout the United States and Europe. Currently he's a full-time motorhomer who travels throughout the western United States in his Holiday Rambler Vacationer, entertaining at various venues.
For the past 10 years, Johnny has performed for Paul Evert's RV Country in Quartzsite, Arizona, and last year he entertained at FMCA's Rocky Mountain Ramble, among other RV events. His distinct voice and warm personality will have attendees on the dance floor, enjoying his selection of popular songs.
On Saturday, Family Reunion attendees will have the pleasure of hearing five-time Grammy winner and country music star Marty Stuart perform at the Morningside Park Grandstand beginning at 8:00 p.m., courtesy of FMCA Tour Connection, powered by Fantasy RV Tours, C5644, an FMCA Super Star sponsor.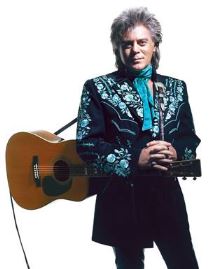 Marty was obsessed with country music as a child. He taught himself to play guitar and mandolin, and at age 12 he began performing with The Sullivans, a bluegrass group. He joined the Lester Flatt Band as a teen and played with the group until it broke up in 1978. He also worked with fiddler Vassar Clements and guitarist Doc Watson before joining Johnny Cash's backup band in 1980. After five years, he left Cash's band and recorded the self-titled "Marty Stuart" album. This record gave him his first Billboard Top 20 country hit, "Arlene."
In 1989, Marty released his first hit record, "Hillbilly Rock." The title track and the tune "Western Girls" both made the charts. He followed that effort in 1991 with the album "Tempted," which produced three singles in Billboard's top 10. In 1992, he released "This One's Gonna Hurt You," which became his most successful album. The title song, recorded with Travis Tritt, became a country hit. He also co-wrote and sang on Travis Tritt's 1991 hit, "The Whiskey Ain't Working," earning the duo the 1993 Grammy Award for Vocal Collaboration.
Marty's collaborations with other musicians earned him Grammys in 1994, 1999, and 2002. In 2011, he received the Grammy for Best Country Instrumental Performance for "Hummingbyrd," an instrumental tribute to The Byrd's guitarist Clarence White. His most recent album, "Nashville Volume 1: Tear the Woodpile Down," was released in 2012.
Since 2008, Marty has hosted "The Marty Stuart Show" on RFD-TV. This 30-minute program features traditional country music performed by numerous stars. Stuart is a past president of the Country Music Foundation and he was invited to join the Grand Ole Opry in 1992.
Be sure to save some room on your Family Reunion calendar to enjoy many of the fun activities that will take place during the "Celebrate In Gillette" gathering this June.